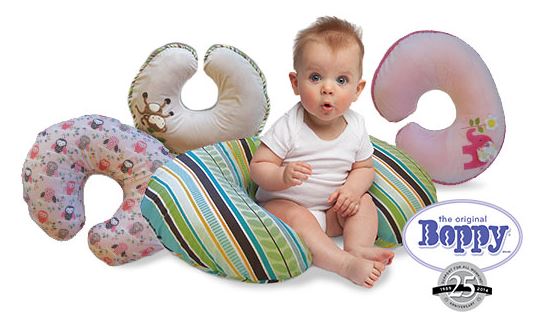 For all you new moms and moms to be out there, I have to share that my number one item I couldn't live without, hands down, was my Boppy Pillow. And for a limited time, you can get a Free $10 Target GiftCard with select Boppy Pillows.
Check out this adorable pillow on sale now:
The Boppy Original Bare Naked Pillow (priced at $39.99) with a cheery print slipcover is perfect for feeding, propping, tummy time and sitting.
The award-winning Boppy Feeding and Infant Support Pillow is celebrating its 25th birthday, and you get the gifts! For a limited time, this Boppy Bare Naked Pillow comes with a $30 value bonus in-pack gift.
20-page hardcover photo book from Shutterfly ($30 value) ~ Awesome!!!
Includes: Removable Cover
Features: Zip Closure
Used For: Tummy Time Support
Material: Cotton, Polyester
Care and Cleaning: Machine Wash
Awards: 2010 American Baby Girl Toy of the Year
Dimensions: 5.5 " H x 20.0 " W x 16.0 " L
Be sure to stop by Target.com this week and take advantage of all these great deals!!