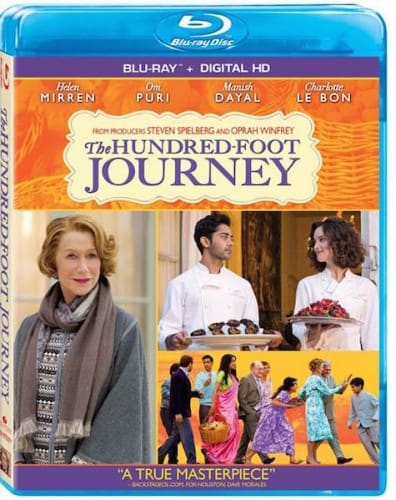 I have one friend who's a true movie aficionado. He works in the entertainment industry. I'm pretty sure over half of his Facebook posts and check-ins are at movie theaters announcing he's seeing yet another just released film.
Meanwhile, I'm over here, getting to see most animated movies as long as they don't seem to scary for my kids. (Not that I don't love kids movies–I do! You know I love Disney animated films with my whole heart. It's just that I rarely get to see a movie in a theater that's not rated G). Am I jealous of my movie-loving friend who seems to see every single movie ever? Yes.
Even though I'm jealous of this guy's freedom to see movies all the time, I take his opinion seriously. I trust his judgment. So when he shared that he had seen over 50 movies in the summer of 2014, and his number one pick was The Hundred-Foot Journey I knew I had to see it soon.
I'm so excited that The Hundred-Foot Journey is available for purchase just in time for Christmas!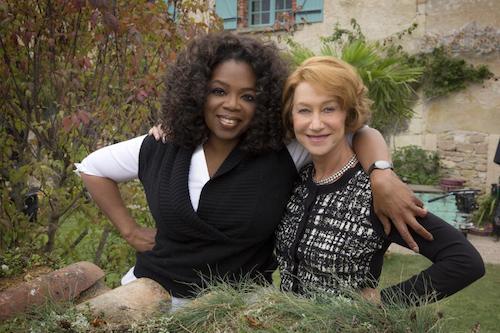 From producers Steven Spielberg & Oprah Winfrey and director Lasse Hallström (Chocolat, The Cider House Rules) comes the deliciously entertaining story of The Hundred-Foot Journey.
Based on the beloved, best-selling novel by Richard C. Morais and starring Academy Award-winner Helen Mirren (The Queen, Monsters University, The Debt), this flavorful tale of cultural differences, shared passions, and the unifying nature of food is the perfect gift for movie fans of all ages this holiday season!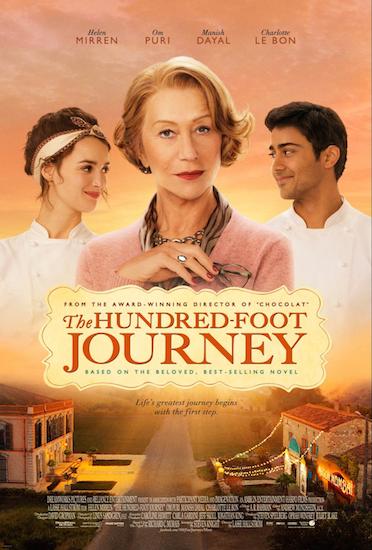 Hassan Kadam (Manish Dayal) is a culinary ingénue with the gastronomic equivalent of perfect pitch. Displaced from their native India, the Kadam family, led by Papa (Om Puri), settles in the quaint village of Saint-Antonin-Noble-Val in the south of France. Filled with charm, it is both picturesque and elegant – the ideal place to settle down and open an Indian restaurant, the Maison Mumbai. That is, until the chilly chef proprietress of Le Saule

That is, until the chilly chef proprietress of Le Saule Pleureur, a Michelin starred, classical French restaurant run by Madame Mallory (Helen Mirren), gets wind of it. Her icy protests against the new Indian restaurant a hundred feet from her own escalate to all-out war between the two establishments – until Hassan's passion for French haute cuisine and for Mme. Mallory's enchanting sous chef, Marguerite (Charlotte Le Bon), combine with his mysteriously delicious talent to weave magic between their two cultures and imbue Saint-Antonin with the flavors of life that even Mme. Mallory cannot ignore.

At first Mme. Mallory's culinary rival, she eventually recognizes Hassan's gift as a chef and takes him under her wing.
Extra found on both the Digital HD & Blu-Ray Combo Pack and the DVD of The Hundred-Foot Journey:
The Recipe, The Ingredients, the Journey: Enter the enchanting world of the film on set with director Lasse Hallström, producer Juliet Blake, author Richard Morais, cast, crew, chefs and composer A.R. Rahman.  "The Hundred-Foot Journey" comes to life from  the  pages  of  the book, to stunning locations in the South of France, with a beautifully crafted story (and mouth-watering food) that will make you hungry for home and the spice of life.
Additional Extras included on the Digital HD & Blu-Ray Combo Pack of The Hundred-Foot Journey:
The Hundred-Foot Journey with Steven Spielberg & Oprah Winfrey: Producers Steven Spielberg & Oprah Winfrey sit down to discuss "The Hundred-Foot Journey." What was it about the project that brought them together for their first collaboration in 30 years since "The Color Purple." This piece is complimented with photography from the sets to give it an even more personal feel.
On Set With Oprah Winfrey­: Production designer David Gropman gives Oprah Winfrey a tour of the Maison Mumbai and the "Hundred-Foot Journey" to the Le Saule Pleureur.
Coconut Chicken: Learn how to make coconut chicken in this demonstration of a beautiful, Indian inspired dish with Chef Anil Sharma.
The Hundred-Foot Journey is rated PG and is available for purchase now! You can buy the movie in either format via these links on Amazon:
The Hundred-Foot Journey on Digital HD & Blu-Ray combo pack