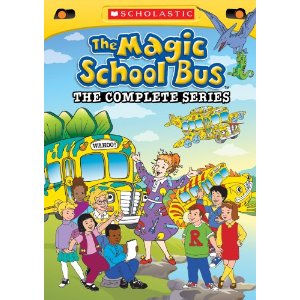 My niece and nephews love The Magic School Bus and they were so excited to show me a bunch of episodes from their own Magic School Bus: The Complete Series collection!
Right now you can get the entire 8-disc set of The Magic School Bus complete series for just $29.99. That's 63% off the list price of $80!
I've recently started reading The Magic School Bus books to my own little ones and I can't believe I've never read them before. They're absolutely fantastic, and the DVD set has 36 customer reviews with an average of 5 out of 5 stars!