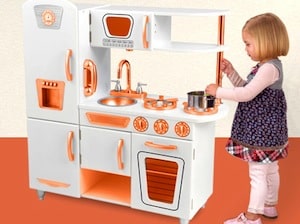 Gilt is opening two notable sales today at 11:00 am, CST (about 10 minutes from now!): Chicco Toys and Gear and KidKraft Kitchens and More.
While I don't know prices or if there will be any amazing deals, it's best to be all signed up for Gilt (it's FREE) and logged in when the sales start since the best items tend to sell out fast!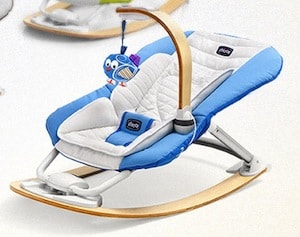 Chicco details From Gilt:
Chicco is Europe's largest baby brand, and their products have been making babies and parents happy for more than 50 years. Pronounced "kee-ko," the brand is named after founder Pietro Catelli's son, Enrico. Built on Catelli's interest in personal wellness, the brand offers an array of baby products that include highchairs, walkers, strollers, car seats, toys and more. Chicco even has a Happiness Laboratory, where researchers observe babies and determine what makes them happy when they eat, sleep, and play. This way, they are able to make items that satisfy babies' needs and desires.
and KidKraft information:
Dallas-based KidKraft was started by engineers in 1968 and has since grown into a worldwide industry leader with branches in the Netherlands and Asia. KidKraft produces super-fun interactive wooden toys: small-scale kitchens complete with retro mixers and pretend cookies; dry-erase boards set on painting easels; and 100-piece table towns featuring mini airports and tiny helipads. KidKraft also produces heirloom-quality children's furniture, from toddler beds to toy chests to vanities and stools.
Both are brands with great products and reputations! I'm hoping there's something great in one of the sales 🙂