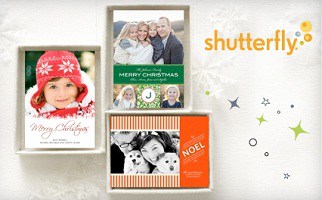 If you're new to Groupon, please sign up here!
There are so many great national deals from Groupon today, I just had to share them! There are some fabulous bargains, and you might be able to save big on holiday gifts!
If the deal isn't featured front and center after you click one of the links below, be sure to look on the sidebar of the Groupon page – it's probably one of the "side deals."
Cherry Moon Farms :: $15 for $30 worth of Halloween gift items and more.
AMF Bowling Centers :: Save up to 57% on bowling for up to 4 people.
True Birds :: $25 for $50 worth of jewelry and accessories
Shutterfly :: Save 56% on 40 personalized 5×7 holiday photo cards.
McSteven's Inc :: $20 for $40 worth of gourmet drink mixes
US Weekly magazine :: $30 for a 1-year subscription
Ladybug Baby Organics :: $15 for $30 in organic baby clothes and accessories.
Canvas on Demand :: $45 for One 16×20 gallery-wrapped canvas print. Ships free! ($126.95 Value)
Baby Genius :: Save 50% on a set of 1- educational CDs and DVDs
Flirty Aprons :: $15 for $30 worth of aprons and kitchen accessories
i declare! :: $25 for $50 in custom-made silver charms
Sodderbug :: Save 51% on a signature photo charm
Vistaprint :: $15 for $60 in custom printing services
PetFoodDirect.com :: $15 for $30 in pet supplies
Name A Star Live :: Save 53% on a star-naming gift set