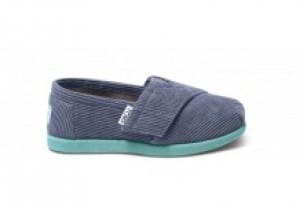 This is a first time ever deal for TOMS.COM: Use Toms.com promo code TOMS5THANKS to save $5 off of your order of $25 or more, plus get FREE shipping (no code needed), plus spend $80 or more and receive Blake Mycoskie's book Start Something That Matters when you spend $80 or more!
Promo code TOMS5THANKS is good through 11/30, but you'll get free shipping until 12/31 and the free book until 12/18.
Shoes sizes for babies and kids begin with infants (Tiny Toms!) and go all the way through youth 5+. Plus you'll find men's and women's in several different collections including casual to wedding wear!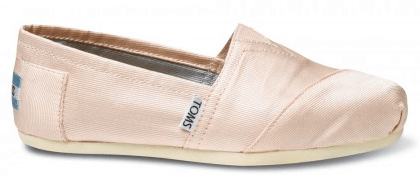 I wore these Petal Grosgrain Toms shoes almost every day last summer. Given the light color they were pretty sad-looking by the time August rolled around, but I took a chance, threw them in the washing machine and they came out sparkling clean and ready to wear again!
Our cold winter climate means they're not allowed outside, but they're so comfortable I'm more than happy to wear them around the house!
Join the movement at TOMS.COM, for every shoe purchased, a new pair of shoes is given to a child in need.