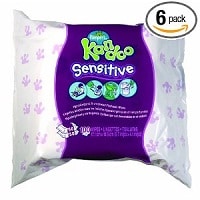 I admit, I usually don't actually flush most flushable wipes for fear of causing plumbing issues,but it's nice to have the option when I encounter an especially messy situation!
The baby wipes deals list was looking a little cluttered, so I thought I'd break these out into a separate post. Amazon is offering a small selection of flushable toddler wipes for nice prices, and I want to share them with you!
In order to get the best baby deals you'll need to be enrolled in the Amazon Mom program (it's free to sign up!) and make your purchase with Subscribe & Save.
Here are your flushable wipes deals:
Happy shopping!