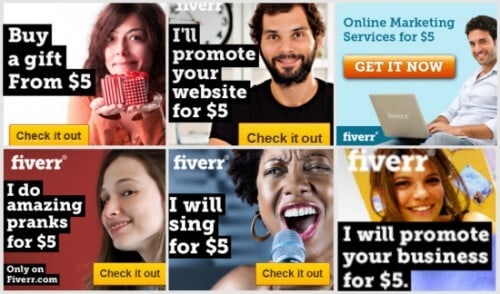 As a mom and a blogger who's always trying to save money, I'm going to let you in on a little frugal secret of mine: Fiverr. It's an online marketplace where people, anyone, can sell nearly all types of goods and services and everything costs just $5! The goods and services being sold are called "gigs" and when you buy a gig, you pay a flat $5 instantly via Paypal.
So far, I've used Fiverr primarily for professional graphic design services. Business card design is something I can highly recommend buying on Fiverr. After spending $40 to have cards designed that I really didn't care for, I thought I'd see what someone on Fiverr could do. I'm thrilled to say that I was far happier with my Fiverr cards than the ones I had spent far more money on.
Now, I've done it twice! My first business card designer was amazing. He provided 6 different variations on the card and suggestions for how to arrange the information in the most visually appealing way.
When I needed some information on the card changed, the original designer was no longer offering his graphic design services. So I searched Fiverr for business card design and sorted the by Best Rating.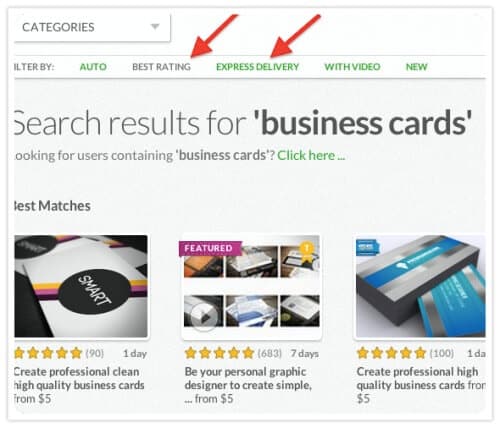 Like anything you buy online, you need to do some research and check seller ratings to the quality and delivery reputation before you buy anything, I found a seller who had fast delivery and excellent reviews. The user ID was PremiumEncore and you can search for her in the Fiverr search box. For the record, I highly recommend this seller 🙂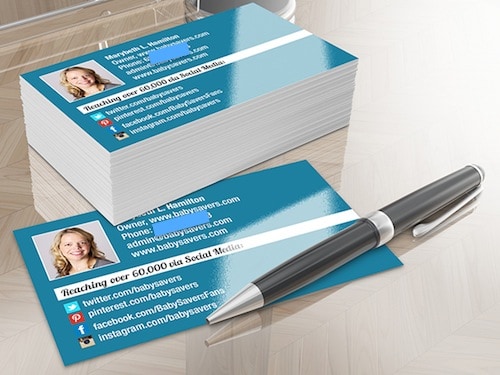 First she sent me this incredible preview and asked if I had any requested changes. Get this: The design was sent just 2 hours after I ordered the gig!
I didn't want any changes, so she send me a file I could upload directly to Vistaprint to order my 250 business cards for $10 with free shipping!
There are so many fun things for sale on Fiverr. You can have photos edited or buy a package of customized homemade marshmallows! Check out the variety and tell me what you like about Fiverr.
Have you used Fiverr before? How was your experience?