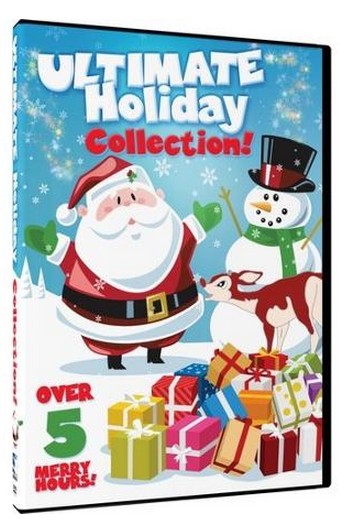 For a limited time at Walmart.com, you can get a Ultimate Holiday Collection on DVD for only $3 (reg $19.98)! This is a great set to add to your family movie night movie collection! A fun family movie to watch over Thanksgiving weekend!
This set includes 27 Cartoon Classics: "The First Christmas", "Santa And The Three Bears", "Santa And The Fairy Snow Queen", "Rudolph, The Red Nosed Reindeer", "Christmas Comes But Once A Year", "Jack Frost", "Howdy Doody's Christmas", "O' Little Town Of Bethlenem", "O' Come All Ye Faithful", "Silent Night: Story Of the Christmas Carol", "Santa In Animal Land", "Jingle Bells", "The Chirstmas Visitor", "The Night Before Christmas", "Merry Christmas", "Santa Claus Story", "The Little Lamb", "The Candlemaker", "A Christmas Dream", "Christmas Fairy Tale", "Christmas Night", "Hector's Hectic Life", "A Present For Santa Claus", "Snow Foolin'", "The Elf And Mr. Little", "A Christmas Tree", "The Little Match Girl".
Shipping is FREE with Site to Store or $50+ order.