Looking for a Valentine's Day gift that's different from anything you've ever given in the past? Check out IfOnly.com!
With a list of amazing gifts and experiences found under 41 Ways to Say I Love You you'll find items starting at just $32.
Of course, the more elaborate gifts definitely cost more, but if you're into a hot air balloon ride over the Grand Canyon IfOnly.com can make that happen. Those with fatter wallets can pick up once-in-a-lifetime experiences like Broadway shows, front-row concert tickets and private celebrity stylist sessions.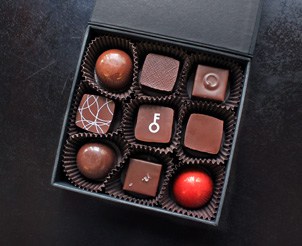 Personally, I'd be more inclined to buy the Constellation Chocolates or the autographed novel, but there's definitely something for the hard-to-shop-for at IfOnly.com!