I've been blissfully happy with my wireless service since I became a Verizon Lifestyle Blogger last year. The first time I was blown away with my Verizon service and devices was when I accidentally wiped out everything on my phone–then recovered all of it in record time–while at In-N-Out Burger just before I attended a movie premiere!
Verizon has continued to impress me again and again since that high-stress event, but my own research has definitely proven to me that Verizon is clearly the best service provider for my family's needs.
My computer is on and connected to the internet for the majority of the day, every day, but I try to limit my actual screen time to 2-3 short, productive bursts during normal "working hours." I just can't be on my computer when I need to be present and engaged with my kids.
Because of that, I need fast internet. My "bursts" of time are usually 15-30 minutes. Fast internet can make the difference between 2 and 3 quick blog posts. It makes it possible for me to chat with a friend on facebook while also browsing Pinterest. It also helps me do little things, like approve and respond to comments, much faster.
Did you know that you can easily test the speed of any network as long as you're connected to it? Just go to Speedtest.net and click Begin Test. (There's also a Speedtest app to check the same information on smartphones and tablets.)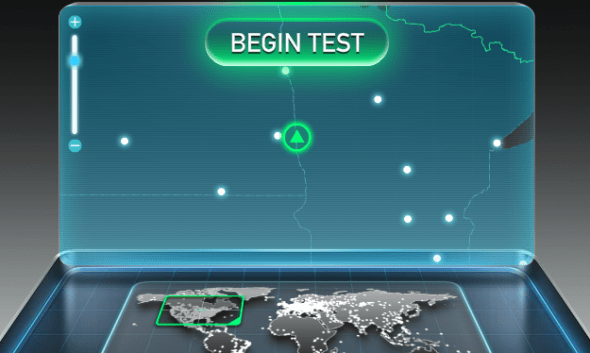 Last fall when I started checking out our actual home wifi speeds I was shocked at how low our provider performed. We were even paying for faster speeds and not getting them!
Just to compare, I activated my Verizon hotspot on my phone and started using that connection. I ran Speedtest again. And again. I thought it might be a fluke. Then I waited a month and repeated the process. check out the results: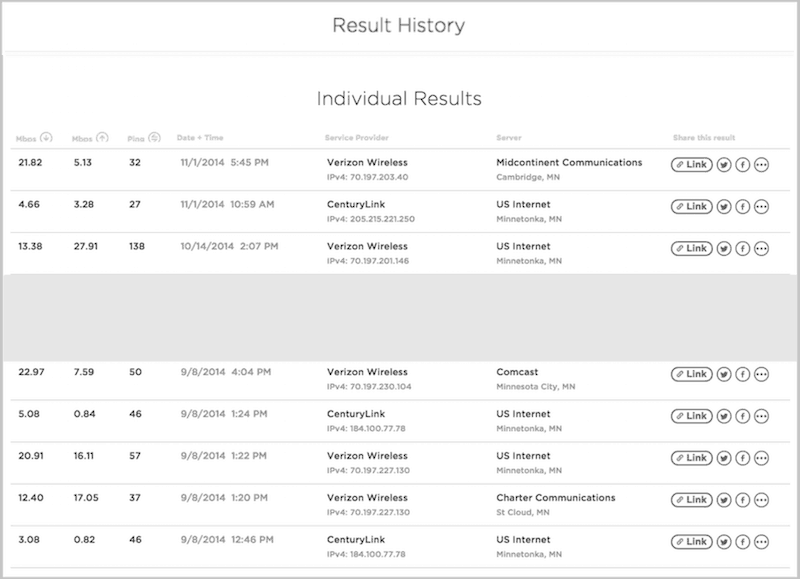 It was pretty obvious that I needed to have a chat with our DSL service provider. Not only were we not getting the speeds we were paying for, my wireless device from Verizon was outperforming it by a landslide!
I know that the differences between an ISP and a wireless provider make it hard to compare them on a one-to-one basis, but the bottom line is that I have a simple need: fast internet. I thought I was getting that with my home wifi provider, but it turns out that Verizon has me more than covered for both!