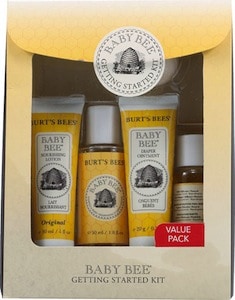 If you haven't yet signed up for or used your free $10 credit from Vitacost, be sure to sign up here and get your promo code to save $10 off a purchase of $10 or more. Then, I have some new ways to spend it and get a few nice items on the cheap!
You'll still need to pay shipping of $4.99, which means that if you buy something priced at around $10, you're essentially getting it for 50% off!
There are several gift sets priced at under $12, meaning you'll save at least 44% on any of these after the coupon is applied!
Getting the extra-low prices is easy. Just register for your Vitacost Rewards account, then wait about 15 minutes for your coupon code to show up in your email inbox.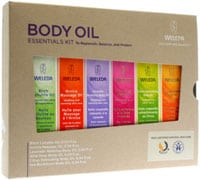 Here are some of the deals I'm seeing (all prices/discounts are after the $10 coupon):
Nature's Baby Organic Calming Lavender-Chamomile Travel Pack  ::  was $16  ::  NOW $5.82!
Nature's Baby Organics Refreshing Vanilla Tangerine Trial and Travel Kit ::  was $16  ::  NOW $5.30!
Weleda Body Oil Essentials Kit ::  was $16  ::  NOW $5.94!
Burt's Bees Baby Bee Getting Started Kit ::  was $15 ::  NOW $5.98
Burt's Bees Tips And Toes Kit ::  was $15  ::  NOW $6.61!
J. R. Watkins Head to Toe Kit ::  was $17.59  ::  NOW $6.67!
Happy shopping!