When I was younger, I didn't worry about my health very much. Honestly, I've always been slender through no actions of my own! Since weight was on my side through college and a few years afterward, a healthy lifestyle wasn't always at the top of my priorities.
Since I've become a mom, I'm so much more aware of my own health. Not only do I want to set a good example of healthy living for my adorable children, I want to be there with my husband to see my children grow up and prosper!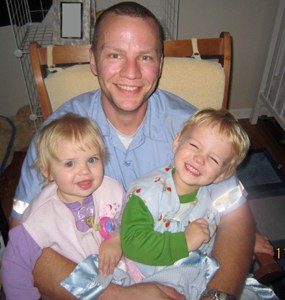 I also understand that I have a high risk of heart disease given my family history. Three of my four grandparents had heart disease, and my dad has had more than his share of heart trouble over the years. Add in the prominence of high cholesterol and heart disease in my extended family and it's pretty clear that I'm someone who needs to be pretty concerned with heart health as I get older!
One extremely easy way to aide heart health is through diet, especially tomatoes! . Recent studies have shown that the distinct combination nutrients found in tomatoes may have a measurable impact on heart disease prevention. In fact, the study showed that, in a six-week study, people with high blood pressure who consumed two servings of canned tomato products daily experienced a significant decrease in blood pressure. As someone with a parent who struggles with regulating their blood pressure, I immediately emailed this information to both my parents to help them take care of each other!
I found that the most interesting part of research results by far was that, According to a study reported in the American Journal of Clinical Nutrition, lycopene absorption is 2-3 times greater in canned tomato products than raw tomatoes. I'm still a bit brainwashed into thinking that fresh fruits and vegetables are far better for you than canned, but, in the case of tomatoes, canned tomatoes are better! As someone who loves both the convenience and flavor of canned tomatoes, this is definitely a big win for me!
Hunt's tomatoes are an excellent way to work canned tomatoes into your diet. They're flash-steamed to help them keep their backyard-garden-fresh taste, are 100% natural and they contain no artificial preservatives or ingredients.
I'm struggling to get my two little picky eaters to eat vegetables. It's sort of an uphill battle, but tomatoes are definitely one that they'll tolerate. My husband and I love tomatoes, and I absolutely love them canned, so there are a lot of recipes that I use that have canned tomatoes. Here are a few of my favorite ways to use Hunt's canned tomatoes:
Quesadillas: I'll make quick microwave quesadillas for my toddlers. They love cheese, so it's a surefire winner. I'll also drop some petite diced tomatoes on top of the cheese before microwaving. It's easy and healthy!
Pizza-quesadillas: Just throw some mozzerella on a tortilla, spread with Hunt's spaghetti sauce and microwave or heat in a frying pan!
Lasagna: Lasagna is always a winning meal in my house. Ok, I have to call it "pizza noodles" to get Haiden to eat it, but there's nothing wrong with that, right? I love chunks of cooked tomatoes in my pasta sauce, especially in hearty pasta dishes like this one. I use a few different recipes for lasagna, but I always use pre-made pasta sauce and I'll throw in a can of diced tomatoes to bulk up the sauce a bit.
Do you have ways that you like to incorporate tomatoes into your family's diet?
This post was written for Hunt's and ConAgra. I'm collaborating with The Motherhood on behalf of ConAgra to spread the word about this important topic. While I did receive payment for this post, all information is true, including that about my family history of heart disease. I truly believe in heart disease prevention, so I'm happy to partner with ConAgra in getting the word out about tomatoes and heart disease prevention.