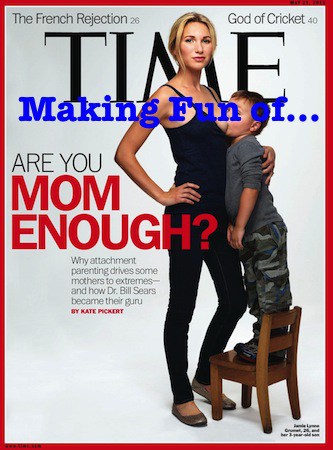 Last month, Time Magazine riled up moms across America with this cover image paired with the incendiary headline, Are You Mom Enough?
I, along with plenty of other parents, took offense to the article and it sparked a great parenting conversation on the BabySavers Facebook page. A month later, I'm over the entire thing, but I admit that the parodies I've been seeing across the internet have made me laugh. Here are some of my favorites: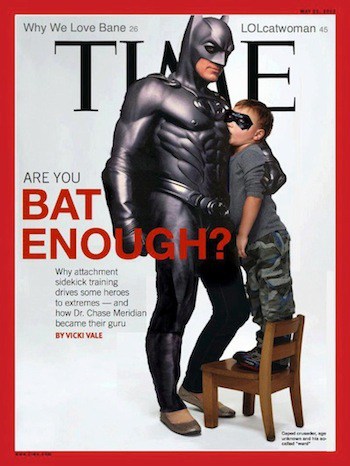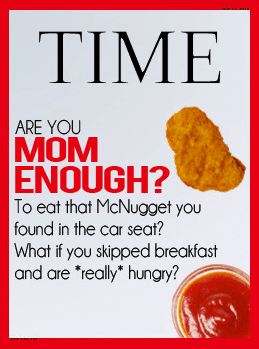 Image credit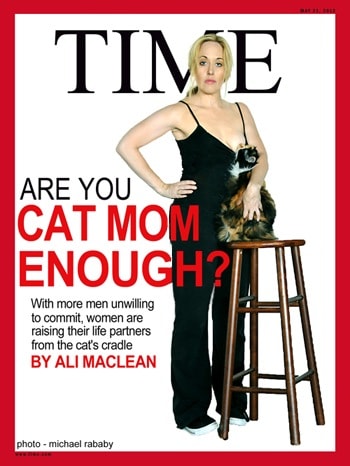 Image credit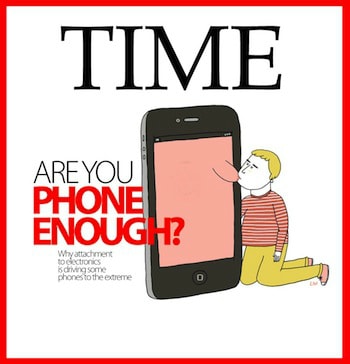 Image Credit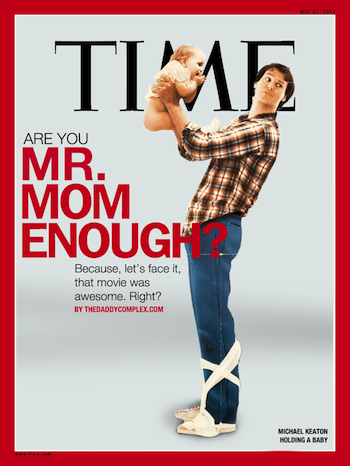 Image Credit: The extra-talented David Vienna of The Daddy Complex
Finally, because I like sharing images in a neat little package, I made a collage of four of these images: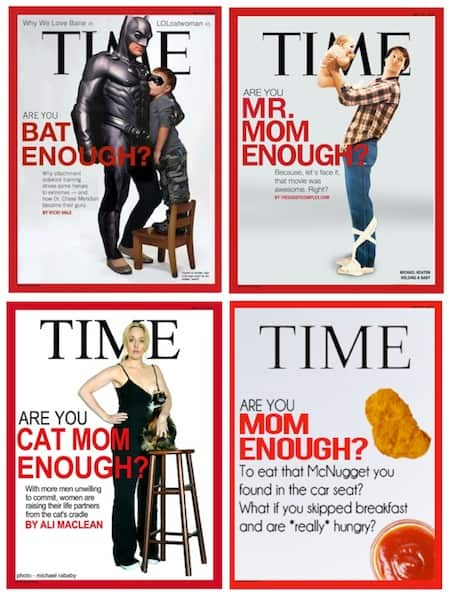 Which funny cover is your favorite?