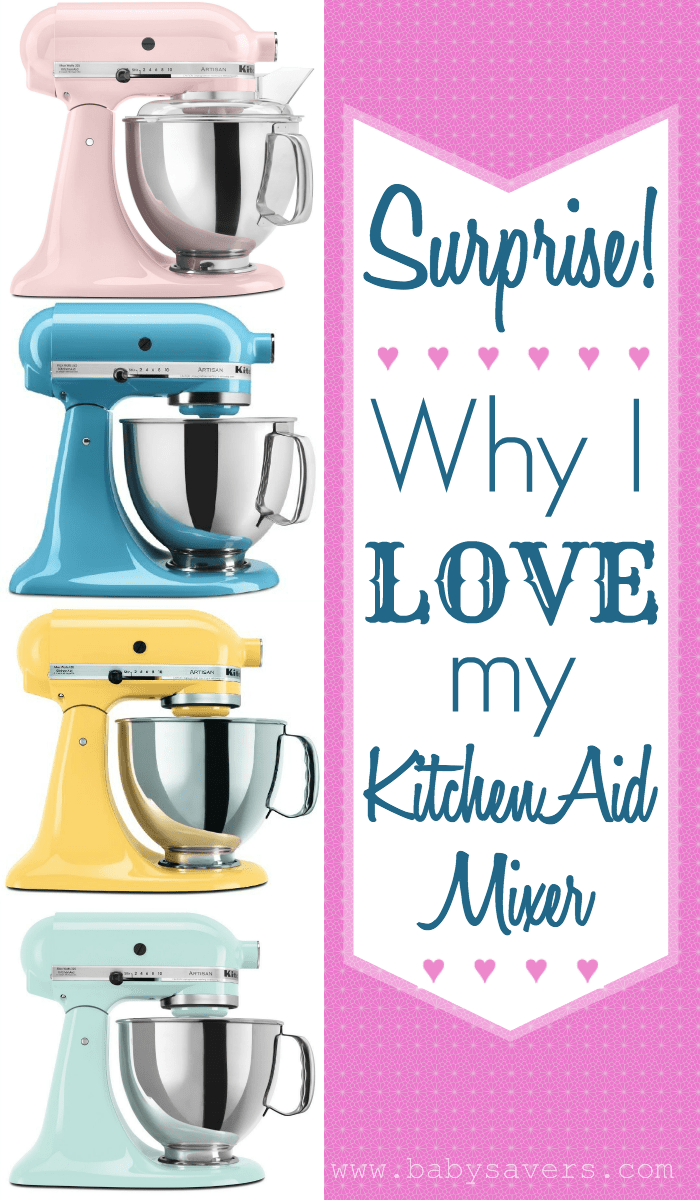 I love my KitchenAid mixer because it does so much more than, well, mixing.
If I'm just whipping up a cake mix I'll take out my hand mixer rather than deal with my big stand mixer. The KitchenAid is used for bigger, better kitchen projects.
I'll start by saying that I have a different mixer than the one I'm giving away below. I bought a KitchenAid Professional Series Stand Mixer 11 years ago and it's still going strong.
At the same time, my mom and my aunt both have the KitchenAid Artisan Series Mixer like the one I'm giving away. I could easily use that model instead of the one that I have and be just as happy with it!
What sort of things do I use my KitchenAid mixer for?
Bread dough: I own a bread machine, but I think using my KitchenAid mixer to make bread dough is so much faster and easier than using the bread machine.
The dough hook included with KitchenAid stand mixers is magical. Just mix all your dough ingredients together (like those from the best pizza crust recipe) and let the mixer run with the dough hook for the number of minutes you're supposed to knead.
Homemade pasta: I bought the KitchenAid pasta maker attachment set a few years ago and I've had a blast making homemade fettuccine and spaghetti.
The best thing I've made with it is homemade ravioli. I've made ravioli by hand at a friends before, and it's quite a job! The KitchenAid Ravioli Maker doesn't eliminate all the work but it turns ravioli-making into a manageable project.
Meat grinding: We received the KitchenAid Food Grinder attachment as a wedding gift over 10 years ago. It's not one that I use often, but it's one of those things that makes me so happy when I need it.
I've used the food grinder to grind up chicken breasts for my Caprese Stuffed Chicken Burgers. I've turned steaks I bought at deep discounts into premium ground beef for recipes like Chipotle tacos.
All in all, my KitchenAid mixer is a workhorse in my kitchen, and I'm excited to give one away!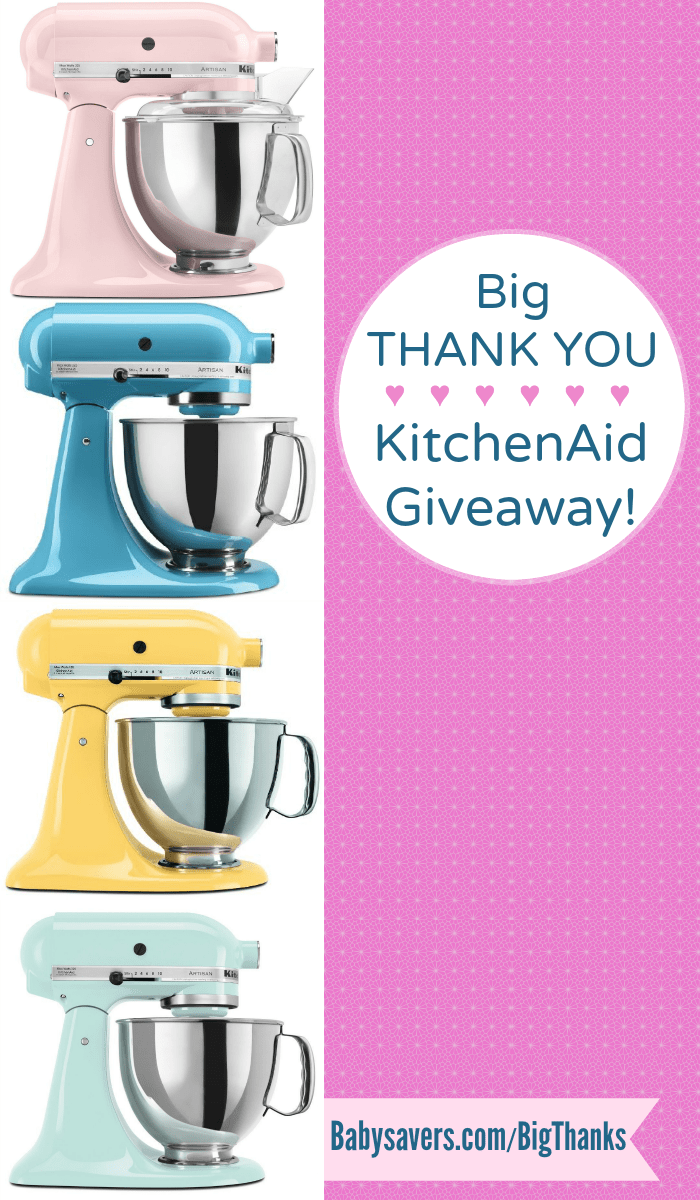 Babysavers.com has been around since 2008, and today I'm saying a big THANK YOU to all of you for your support! This site has grown in various ways every single year, and it's all thanks to you, my readers!
I'm excited to share that I've joined forces with a great group of bloggers to bring you this amazing giveaway:
One lucky reader will win a KitchenAid Artisan 5-quart stand mixer in his or her choice of colors!
Be sure to leave a comment and let me know why you'd love to win this giveaway!
Please enter the Kitchenaid giveaway via the Rafflecopter widget below.
Enter for a chance to win a KitchenAid 5-Qt. Artisan Stand Mixer.