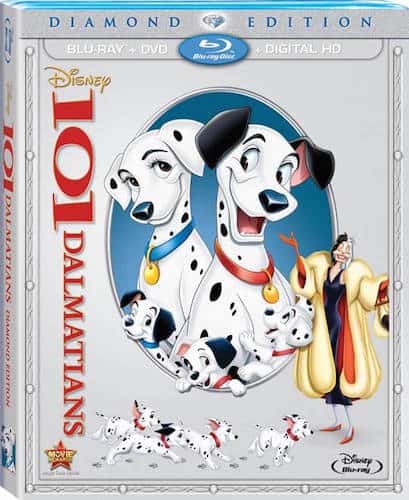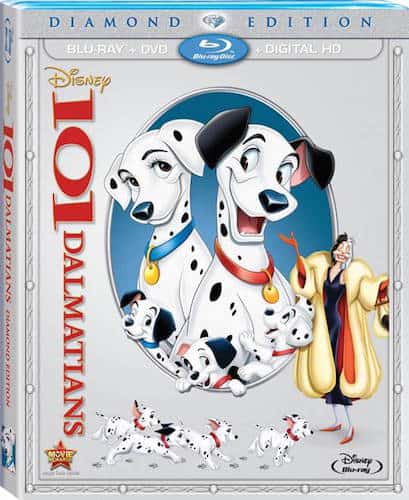 I'm feeling pretty lucky today – copy of Disney's 101 Dalmatians was delivered to my house this afternoon.
It's not just any version of the classic; this is my very own early copy of 101 Dalmatians Diamond Edition. It includes the DVD, Blu-Ray and the digital HD copy, plus some exclusive and classic bonus features!
Pick your favorite spot to watch—anytime and anywhere—and get ready for a fun-filled adventure with 101 Dalmatians!

Pongo, Perdita and their super-adorable puppies are in for thrills, hilarious spills and an epic action-packed adventure when they face off with Cruella De Vil, Disney's most fabulously outrageous villainess.

When Cruella dognaps all of the Dalmatian puppies in London, brave animal heroes launch a daring plan to save all puppies from Cruella's clutches!

Unleash all the excitement and suspense of Disney's 101 Dalmatians, a beloved classic you'll want to share with your family again and again!

One of those bonus features is what makes this edition of Disney's 101 Dalmatians extra magical. The Diamond Edition includes an all new, never-before-seen short: The Further Adventures of Thunderbolt, which originated in 1961!
Wondering what The Further Adventures of Thunderbolt actually is?
The dalmatian puppies in the original 101 Dalmations loved watching Thunderbolt, their dog hero, on television.
Now, Disney animators have completed Thunderbolt's entire show within the film, as it was originally dreamed up by writer/story artist Bill Peet, who passed away in 2002. The iconic scene in 101 Dalmations which featured all the puppies huddled around the TV, is the only portion of the show the audience ever experienced.
In 101 Dalmations, "We never knew how [Thunderbolt] wraps up," says Floyd Norman, 79, an original Disney animator who worked on both 101 Dalmatians and this new project. "Now we get a chance to see Thunderbolt do all of his heroics."
David Bossert, Disney's Restoration Artistic Supervisor for the film, said researchers unearthed sketches for the full Thunderbolt show in the Disney Animation Library, but the sketches were never used for story reasons.
Other bonus features in the Diamond Edition of 101 Dalmatians include:
Lucky Dogs: Some of the lucky humans who got to work on 101 Dalmatians reflect on life at Disney in the late 50's and early 60's.
Walt Disney Presents "The Best Doggoned Dog in the World":  Take a look in the Disney Time Capsule as Walt Disney himself introduces 101 Dalmatians on his Disneyland Television show in 1961.
Redefining the Line: The Making of One Hundred And One Dalmatians. 
"Sincerely Yours, Walt Disney"


Disney's 101 Dalmatians Diamond Edition is available for purchase everywhere staring on February 10th.
You can pre-order your copy from Amazon today, and you won't be charged until the order ships. Even better, if the price drops between your order and the release date, Amazon's pre-order price guarantee ensures that you'll only be charged the lowest price offered between your order date and the release!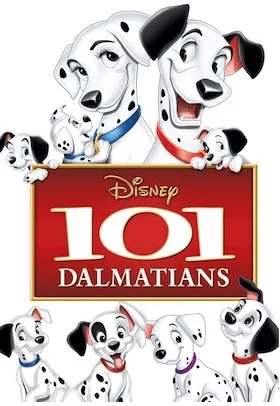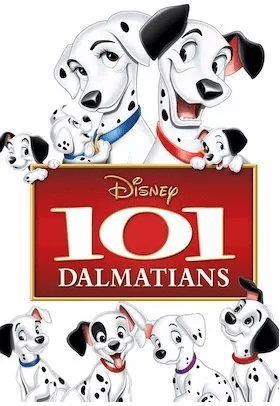 The list price for 101 Dalmations Diamond Edition is $37. It's currently on sale for just $22.75. That's 38% off the list price and it's eligible for FREE shipping! Order today and take advantage of the pre-order price guarantee!
Disclosure: Disney and/or the associated PR representatives provided me with a copy of this film to facilitate my review. 
Source for Thunderbolt details: USA Today