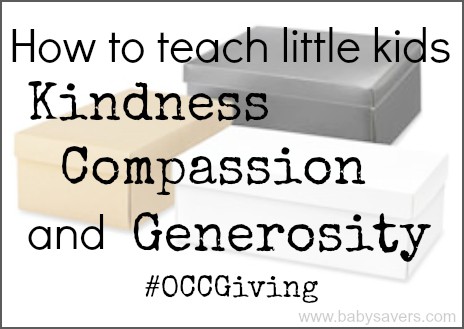 "I just want my kids to be good citizens."
I feel very blessed when I look back on my childhood, the home I grew up in and the way I was raised. I had parents who loved their three children and worked hard to provide for them. They also did their best to instill good values in all of us.
My parents laid the foundation for my own relationships, work ethic and family, and the life I'm living life reflects many of the lessons they taught me:
Love your children, play an instrument, love your parents, clean up after yourself, smile, vote, read lots of books, laugh and work hard are just a few rules and values of mine that I can directly attribute to my mom and dad.
After my brother, sister and I grew up and began living lives of our own, my mom began to be more frank about her overall parenting philosophy. My parents were never the kind to pressure their kids about getting straight A's or being insanely successful. They were (and still are!) incredibly proud of all of our accomplishments and they made sure we had good experiences in school. They just didn't set unrealistic expectations and they didn't want my brother, sister or I to feel excessive pressure as children.
Instead, my mom told me recently, "I've just always wanted my kids to be good citizens." On the surface, it sounds so simple, but that statement really carries so much weight. It means honesty, integrity, cleanliness, dedication, commitment, energy and so much more. In my parents' eyes, if their kids were good citizens, they were successful.
To be honest, I love this idea, and I already find myself thinking the same idea about my own children. And, believe me, it starts young! After all, sharing is the on-ramp to generosity, cleaning up toys is the starting point to picking up litter and helping mom wash dishes is the groundwork for overall stewardship.
Since my little ones are four and three, they're starting to understand a little more about what belongs to them and what doesn't. They're also showing sweet signs of respect and kindness for others. That's why I was so excited to build a shoebox for Operation Christmas Child with them this year.
In the video closer to the top of this article, you'll see how I explained generosity to Haiden and Piper and how they participated in putting our own shoebox together.
We had a great time picking out items for the boy who will receive our shoebox, and this act of charity is actually a fun and easy way to initiate a spirit of giving in any family!
This holiday season build a box with your family to teach kindness, compassion, and generosity.
Operation Christmas Child and influencer marketing platform BlogFrog have teamed up with 200 bloggers like me to spread the word about this great cause.
BlogFrog will match the first 200 boxes that are built. Pledge your commitment below to build a box today and share the news on Facebook or Twitter!
What are some good ways to teach children about kindness, compassion and generosity? Please share it in the comments below.
This is a sponsored conversation written by me on behalf of Operation Christmas Child. The opinions and text are all mine.