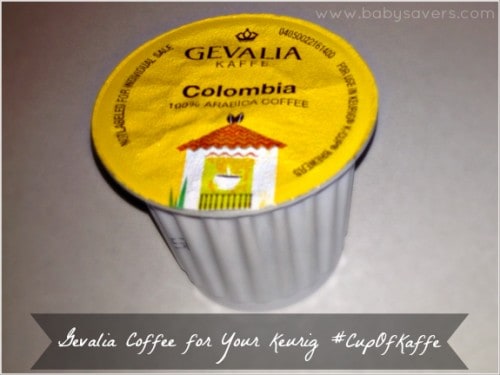 This is a sponsored post. All opinions are my own.
I'm pretty vocal about my love of coffee, but that's usually limited to either a fancy barista beverage or at least a cup with a healthy pour of flavored creamer. Over the past few months, though, I've been trying to expand my coffee horizons by seeing what's new for having pure, straight coffee at home.
I recently had the opportunity to try out new Gevalia single-serve cups that are made to fit in my beloved Keurig machine.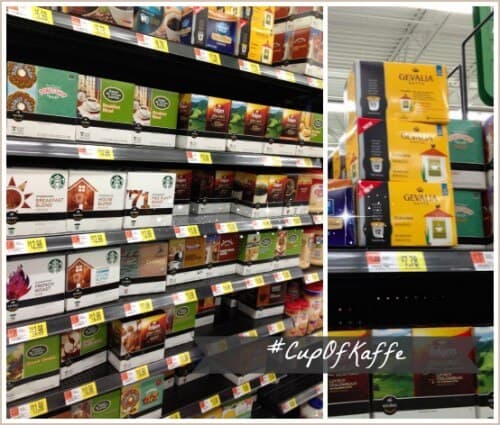 From a bit of research at Gevalia.com, I learned that the Gevalia single serve cups come in 5 different varieties. When I bought my coffee at Walmart, however, there was only the Columbia variety on the shelf. I think that's a good thing for two reasons:
Did you see all the varieties of single serve coffee cups available? I was slightly overwhelmed when I took a look at those shelves. Thank goodness Gevalia grabbed my attention right away with  bright yellow box!
I didn't have to make a choice. As long as a coffee isn't flavored with anything other than coffee, I'll drink it. Not having coffee-flavored varieties just made my shopping trip a bit faster.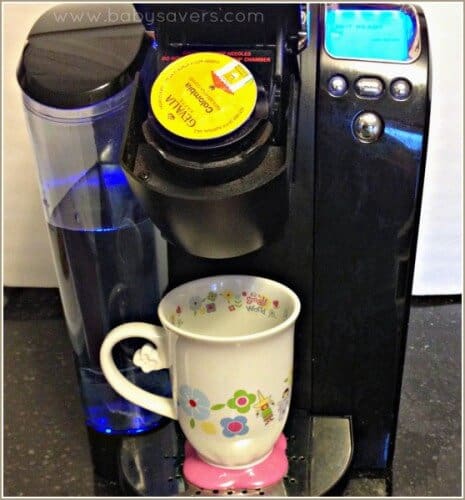 Once I got home I popped one of those coffee cups with the bright yellow covers into the Keurig coffee maker and brewed a cup of coffee.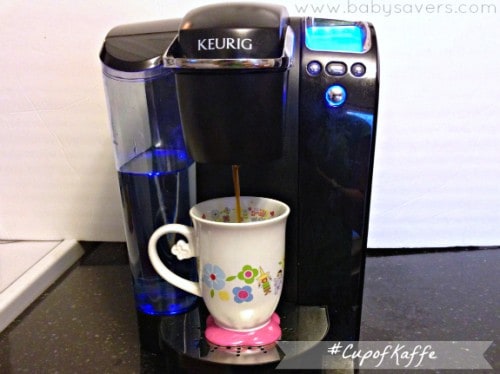 I took a moment to wrap my hands around the warm mug (it's one of my favorite parts of drinking coffee in the first place!), then took a sip.
Gevalia prides itself on the rich, never bitter taste of their coffee. While I knew this aspect of Gevalia, I still expected a hint of bitterness since I was drinking the Columbia variety.
I was pleasantly surprised to find that the taste was simply a full-bodied, dark coffee flavor. There wasn't any bitterness or dry aftertaste, and I drank about half the cup before I finally gave in and added some milk and sugar!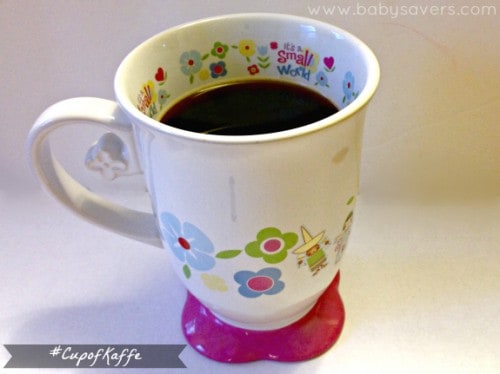 Gevalia has been around for a long time, and I know a few family members who will be excited to see one of their favorite traditional coffee brands now available in a single-serve cup!
Connect with Gevalia on Facebook and follow Gevalia on Twitter to get updated information about Gevalia single serve cups and other coffee products.
Have you tried Gevalia single serve cups? What did you think?
In my quest for trying more traditional coffee blends, I'd love some advice: What other varieties of K-cups do you like?

Please return to the top of the article for specific disclosures.