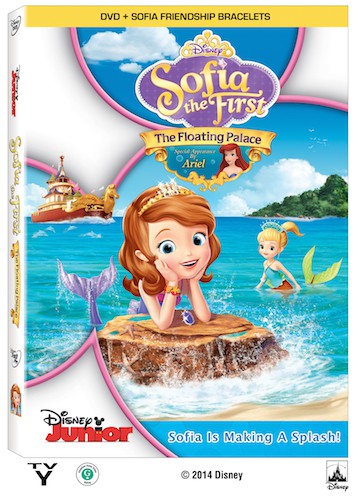 I thought it was  funny when one of the press releases I received after I decided to write this Sofia the First: The Floating Palace review started out with, Do you believe in mermaids? 
This pretty much sums up my thoughts on that question: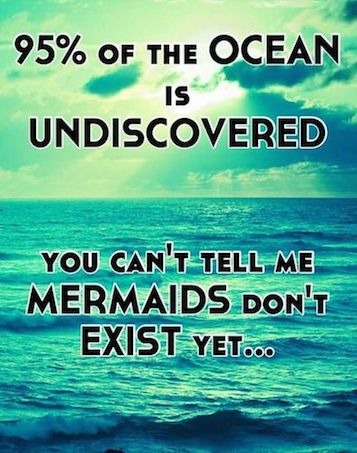 What can I say? The Little Mermaid is my all-time favorite Disney movie, and I don't think I've ever turned down an opportunity to watch it. When I heard that Ariel was going to make an appearance in Sofia the First: The Floating Palace I had to see it and I knew my own kids would love it!
If you're not familiar with the Disney Junior show Sofia the First, here's a quick synopsis:
Sofia is a little girl, a commoner, until her mom marries the king and suddenly she's royalty. She's whisked off to the castle where she learns that looking like a princess is easy, but behaving like one has to come from the heart.
According to Nielsen ratings, Sofia the First is the #1 TV series for girls between the ages of 2 and 5. Since my daughter falls right into that category and she loves Sofia, that statistic makes sense to me! If you're wondering if boys like Sofia the First, I can tell you that my son enjoys the show just as much as my daughter does!
While the show obviously centers around a princess, there are plenty of male characters, funny animals and topics that don't involve the most "princessy" of ideas. Overall, there's plenty for boys to like!
Here's an overview of what happens in Sofia the First: The Floating Palace:
After Sofia helps a young mermaid named Oona, Sofia's amulet grants her the power to transform into a mermaid and visit her new friend's secret underwater kingdom.

But when Cedric (disguised as a sea monster) plots to steal Oona's enchanted Mermaid Comb, danger surfaces for both worlds. With a little help from special guest, Princess Ariel, Sofia embarks on an adventure to rescue Oona.

Overflowing with oceans of song-filled fun – plus three more exciting episodes – Sofia the First: The Floating Palace proves that when families and friends work together, they can weather any storm and save the day!
Watch this quick clip from The Floating Palace to see a little more of what happens inside the DVD:
Sofia the First: The Floating Palace on Disney DVD also includes  FREE exclusive friendship bracelets and these three bonus episodes:
Tri-Kingdom Picnic
Finding Clover
Make Way for Miss Nettles
Buy it: Starting today (4/8/14) Sofia the First: The Floating Palace is available on Disney DVD for an MSRP of $19.99. Don't let that price deter you; It's currently priced at just $12.96 on Amazon! 
Disclosure: Disney and/or the associated public relations professionals provided the product at no cost to facilitate this review. All opinions are honest and genuine.