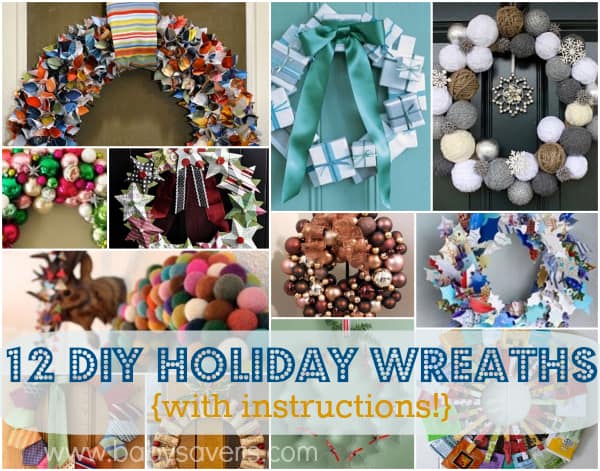 'Tis the season for crafty goodness! I wrote a post last year about DIY holiday wreaths that lots of readers seemed to like, so I thought I'd do it again!
If you've been reading here for a long time, some of the DIY Christmas wreaths will look familiar, but there are a few new, beautiful examples to look at, too!
Here are 12 DIY holiday wreaths for your viewing pleasure. If you're looking for instructions, all the links are underneath the collage.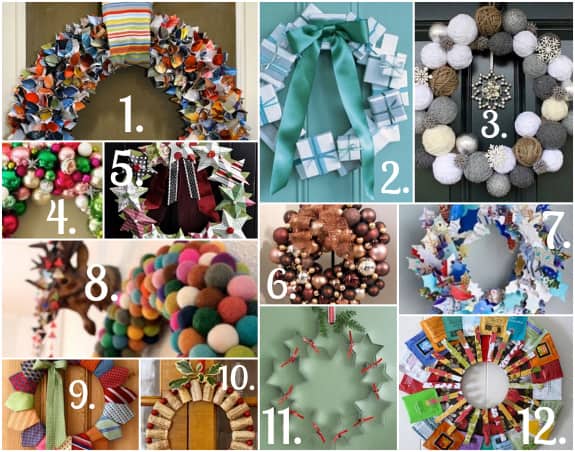 Are you going to make a wreath this year?