On behalf of Sony's MONEY MONSTER we're sharing some money saving tips and giving away a $200 Visa gift card!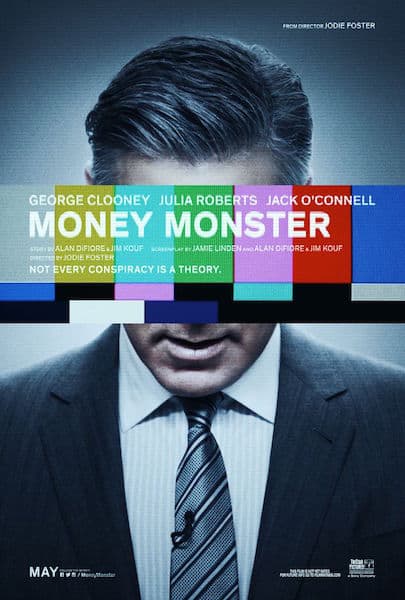 Do you know what I think is a little bit scary? It's the fact that the majority of Americans have less than $1,000 in their savings account. 21% of us don't even have savings accounts!
I've always been a big believer in emergency funds. Life has taught me that completely unexpected accidents, surprises or discoveries can cost a lot of money. Here are just some of the unexpected expenses I've had over the last 12 months:
Over $500 for a new windshield wiper motor (you can't drive in winter in Minnesota without it)
$300 to cover the deductible for my son's broken arm.
$900 to pay for a plumbing issue that was discovered during a pretty basic plumbing repair.
$800 on an electrician to fix something related to the plumbing issue.
$300 to pay a dentist's office who mistakenly told me they accepted my insurance.
I didn't plan on any of those things happening, and the thought of not being able to pay for any one of those things makes me feel panicky.
If you don't have at least $1000 in the bank set aside for emergencies, you need to make this happen, and you can start working on it today!
5 easy ways to save money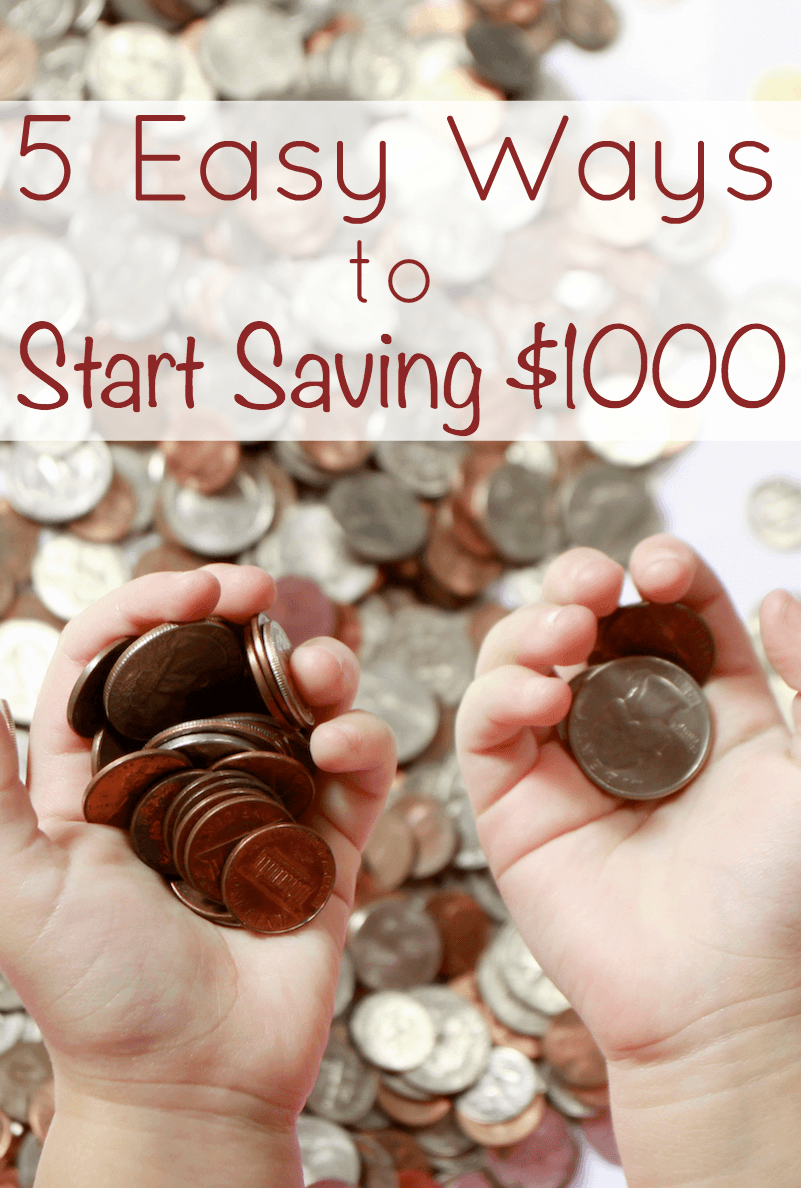 I asked a few of my blogging friends for help with the easiest way to save money. You'll see links to their sites at the end of their tip.
Start a change jar. I know change jars aren't a new idea. The trick to successfully saving a significant amount of money in them is discipline. Change can only go INTO the change jar, not out. Choose a container you already have, and drop all your change into the jar every single day.  If you do this for two weeks I promise you'll be surprised by how much you've saved without giving it much thought at all! (MomLuck.com)
Every two years shop for cheaper auto and homeowners insurance. I know this is a pain, but my sister just saved almost $800 by filling out ONE online form to get an insurance quote from a different provider.
Use your library, it's not just for books! Let me tell you a few things: I read over 100 books a year and I've only paid for two books for my Kindle. Ever. I get ebooks from my library for free! I also get online classes from Lynda.com, access to ConsumerReports.com, I took a live class on how to create a solid business plan, I take my family to music performances and my kids take art classes at the library. All for free! All of those things would cost a fortune. Instead, that money stays in my wallet.
Automate your savings. It's hard to part with money, even if you know you're saving it for the future. Take your brain out of the transaction by automatically transferring just $10, $15 or $20 each week from your checking account to your savings.
Do your grocery shopping online with a shopping list. A few local grocers offer delivery service for a $5 fee. I know I spend more than $5 in impulse buys when I grocery shop! If you shop with your list and only order what you need, you'll avoid distraction, save time and save on unnecessary, unplanned items. (www.grinningcheektocheek.com)
About Money Monster:

In the taut and tense thriller Money Monster, Lee Gates (George Clooney) is a bombastic TV personality whose popular financial network show has made him the money wiz of Wall Street.

But after he hawks a high tech stock that mysteriously crashes, an irate investor (Jack O'Connell) takes Gates, his crew, and his ace producer Patty Fenn (Julia Roberts) hostage live on air.

Unfolding in real time, Gates and Fenn must find a way to keep themselves alive while simultaneously uncovering the truth behind a tangle of big money lies.
Check out the trailer for Money Monster:
Money Monster opens in theaters everywhere on May 13th. Get your tickets today!
Enter the giveaway!
Sony and Money Monster are offering one lucky reader a $200 Visa gift card! All you need to do to enter is fill out the mobile-friendly form below.
Thanks so much for entering! If you have any issues with the form please contact me.
I'd love a Retweet to share this giveaway on Twitter. Thanks!
$200 #GIVEAWAY thanks to @MoneyMonster!

Enter to #win here → https://t.co/T6jWf0eiPI

See #MoneyMonster on 5/13! pic.twitter.com/BvxzqYCStK

— Marybeth: Baby Savers (It's me. Hi.) (@BabySavers) May 12, 2016
Disclosure: This giveaway is provided by Sony Pictures Entertainment. All opinions are my own.