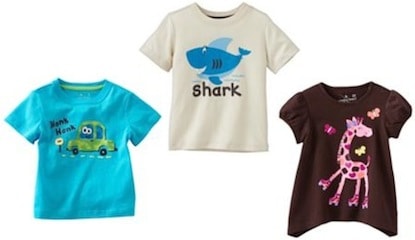 Kohls.com has a slew of promotions going on right now: promo codes, free shipping, up to 80% off in the clearance section, Ebates cash back and even Kohl's Cash to spend in the future! Here's what I'm seeing to save the most money:
If you have a Kohl's charge card, you can use Kohls.com promo code HARVEST30 to score 30% off your entire online purchase. Combine that with Kohls.com promo code SHIP2MVC and you'll get free shipping, too! (And don't forget about the Kohls Cash and cash back! Read on…)
If you don't have a Kohl's credit card, use Kohls promo code AUTUMN15 to save 15% off everything. Spend $100 or more and use Kohls.com promo code FALL20 to save 20% instead. Shipping will be free if you spend $75 or more.
Everyone who makes a purchase through October 24th is eligible to earn Kohl's Cash. You'll get $10 for every $50 you spend. That "Cash" can be spent with no minimums starting October 25th. If you frequently shop at Kohls, that's like getting FREE money!
I took a brief look at the baby and kids clearance and there are some nice deals on baby and kids clothing. Prices start at just $2.40, which would be just $1.54 if you use the 30% off promo code. Admittedly, there are far more items starting at $3.60, but those are still only $2.52 after the 30% off promo code!
With the extra 30% off, free shipping and the Kohl's Cash, this is a great opportunity to do a lot of holiday shopping with everything delivered right to your door!
Finally, Don't forget to shop through Ebates and get 3.5% cash back on your Zulily purchase. Even better, new Ebates members who sign up through this link will also get their choice of a FREE $10 Home Depot, Magazines.com, Barnes & Noble or Target gift card OR $5 cash!