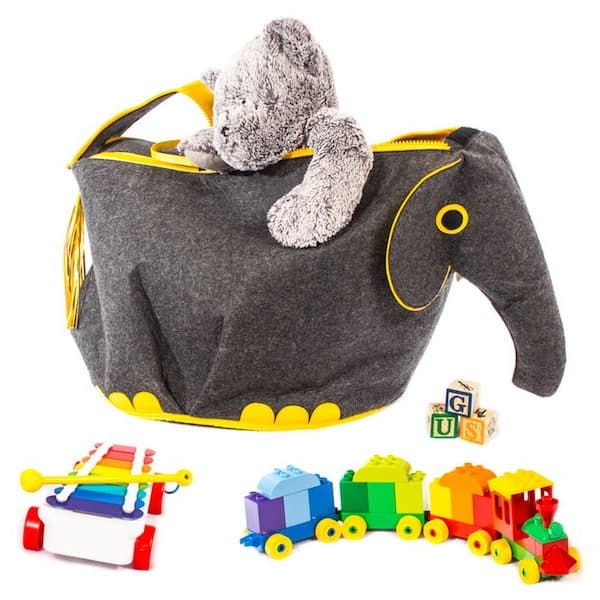 Noah's Ark Toy Chests are perfect for kids of all ages!
These Animal Toy Storage Bins are perfect for storing lots of toys inside and they're fun to play with when they're all filled up!
The Bins are offered in elephant, rhinoceros and a hippopotamus designs, and each will complement the decor of any kids' room or playroom.
Crafted from durable felt polyester with faux leather detailing and a double zipper closure, these bins are lightweight and durable. Noah's Ark Toy Chests are large enough to hold a variety of toys, including full-sized basketballs and soccer balls.
Shop for Noah's Ark Toy Chests at GreatUsefulStuff.com now!