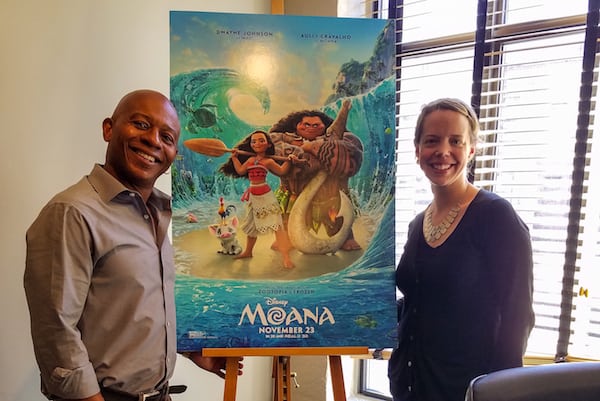 I recently had a chance to interview Marlon West, the head of Effects Animation for Disney's Moana, when he visited Minneapolis earlier this month.
If you know me at all you know that Disney will always hold my interest. I'll take any opportunity to learn more about my favorite source of entertainment!
Even though I don't live in the Twin Cities area anymore, I didn't hesitate to take a little road trip to meet with a key animator from Disney's newest film!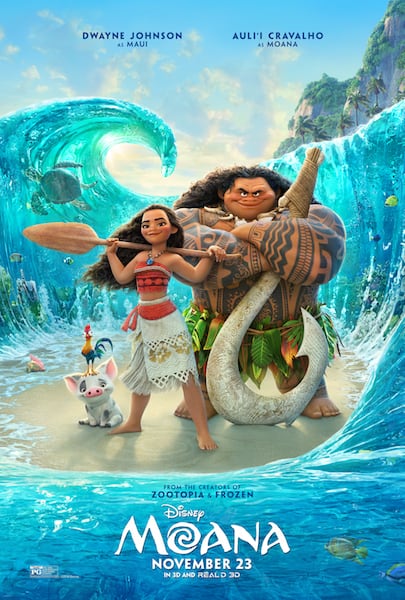 As an animator, is working for Disney the ultimate dream come true or is a long road to get there?
Early in my career, working for Disney wasn't a huge desire of mine. But once I worked on a couple of animated films I knew I liked working in animation, but neither of those films did particularly well. I said, "I know a joint that's going to keep making movies!"
So I came knocking on Disney's door. It was one of the better decisions I've ever made. It's a real delight to work on films that resonate with people. It's not like it's easier to make a film. All films are hard to make and everyone works really hard. Everyone grinds just as hard. 
The Lion King is one of the first Disney films I worked on and it was really something to see it come out and resonate with people. 
I worked on Frozen as well and you know how much that resonated with the audience!
Can you walk us through how you started working on Moana? Were you involved from the start? What did it look like for you?
The Effects Department usually works on the backend of the movie. The animation is already done.
But Effects was such an important part of Moana that I was involved from preproduction on. I was trying to help figure out what our characters would be and what kind of role effects would play.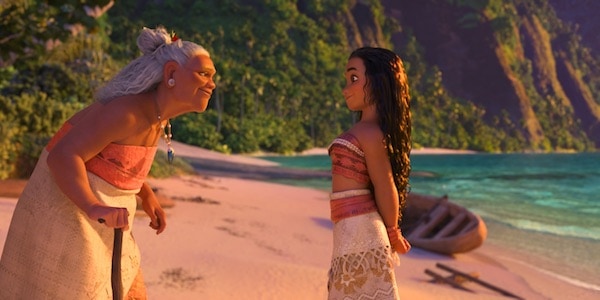 We also had a lot of technical work to do to create the ability to do hundreds of water shots.
Typically water is very hard to animate. A single water shot can take weeks, hand-drawn or CG. Laying the groundwork for that took a while, and laying the groundwork for what that water character would be took a couple of years.
I interviewed the Effects supervisor for The Good Dinosaur at this time last year. It's funny, he said almost exactly the same things you said about water being a character and it being so challenging. Is that something you talk about in your industry?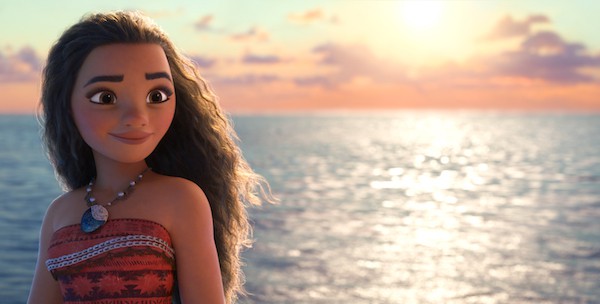 We do. When we have a big problem like very deep snow or a lot of water we talk to Pixar. We talk in broad scope about tools. We don't work on each other's shows but we discuss state of the art tools and technologies for how to get the job done. 
What's the line between making your animation look realistic without making it too scary for the kids who go to see the movie?
We go for believability as opposed to realism. Moana is set in a real place where people live. People vacation there, so we knew we needed to nail it as far as what shorelines look like there. 
But it's an animated film and our effects have to fit into this art directive world. I'm glad they look realistic but they're stylized.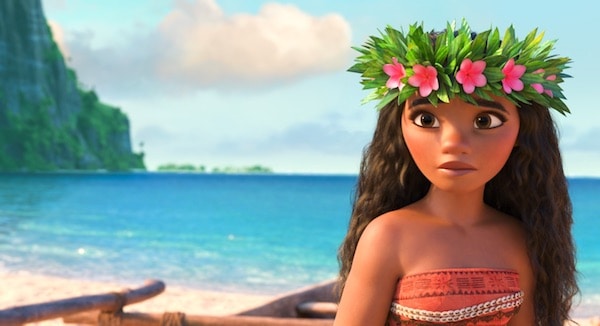 We pushed the turquoise aspect of the water beyond what it really is. But the water is what we really had to nail. Even the kid who's sitting on his parent's lap knows what water looks like,  so we had to combine nailing the physics with keeping the resolution. 
Water has scale cues, too. If you have big giant drops it starts to look more like a bathtub than an ocean. We needed to have a level of particle count in the millions at any given time to make it look like the scale it's supposed to. Every once in a while someone would say, "That looks like a doll in a wading pool, not an adult in the ocean" so we'd have a resolution issue.
Moana feels very reminiscent of the '90s Disney movies I grew up with like The Lion King and Hercules. Was that the intention going in as opposed to the more contemporary look of Wreck-It Ralph or Big Hero 6?
I believe if it's there for you to see, it's there, whether it's intended or not.
There was no one standing around making it a nostolgia piece, but it's directed by John Musker and Ron Clements. In many ways they're the architects of the modern day Disney film. They have a distinct visual style and language that you might be seeing, even though this is a CG film and it's modern in its storytelling.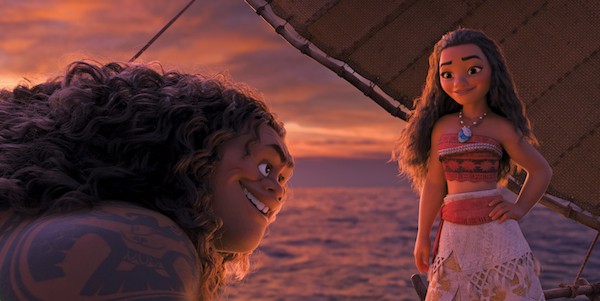 "Moana" is an adventure film they're familiar with. There's a lot of humor, sidekicks; just the things they brought to the table that they always bring. 
What's next for you?
Right now I'm sitting with my feet up [laughs].
We do what we call "studio time" in between shows where we work on our pipeline, our tools. We develop things for problem we'll have to solve further out. I know there's a sequel to Frozen. I wouldn't mind getting my old job back on that!
My favorite part of the interview was close to the beginning when we talked about the challenges of water being a character in Moana. I think I was practically bouncing in my seat once I realized I had heard the same thing from the Effects Supervisor at Pixar!
Disney is pure magic, and I feel so lucky I've had more than one opportunity to get fascinating behind-the-scenes info from people responsible for making the magic happen!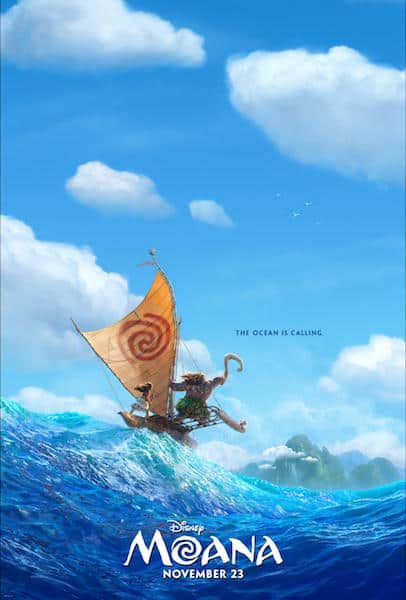 Moana is in theaters everywhere now. See showtimes and get your tickets online today!