Some earbuds just won't stay in. Others make my ears so sore after using them a short amount of time. I'm so happy I found the best earbuds for small ears. Keep reading to see what makes them so great!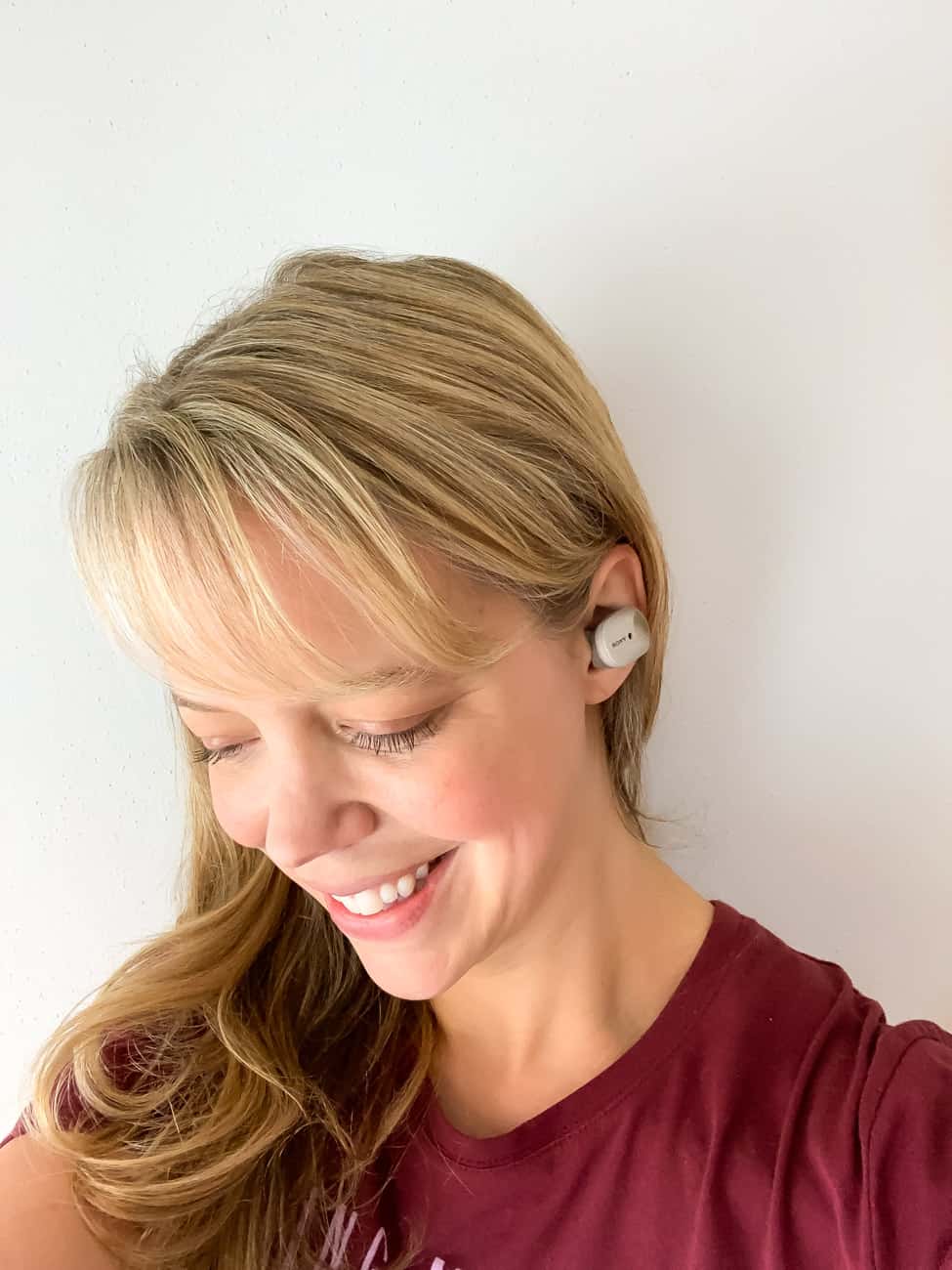 It's weird to have a problem with a facial feature you're generally happy with. For me, it's my ears. I've never had a problem with anything about my ears. They seem to be the right shape and they sick out just far enough to hold my hair back. They also look like the right size.
But size is where things get weird. Somehow, my ears are too small for earbuds. How do I know this is a problem? Two reasons:
Earbuds rarely seem to sit properly in my ears. They fall out or slip around a lot, even when I'm sitting still and just typing at my computer. It takes several tries of twisting and repositioning to get my earbuds to feel secure.
My ears – especially that little flap in front of my ear canal – get really sore when I wear earbuds.
It actually never crossed my mind that my ears might be too small for earbuds until I mentioned to my husband how my outer ears hurt after I had been working with earbuds in for an afternoon.
I had assumed that earbuds made everyone's ears sore, and I was surprised to hear that my husband thought that I wasn't the normal one. Then I knew I had to either stop wearing them or find the best earbuds for small ears.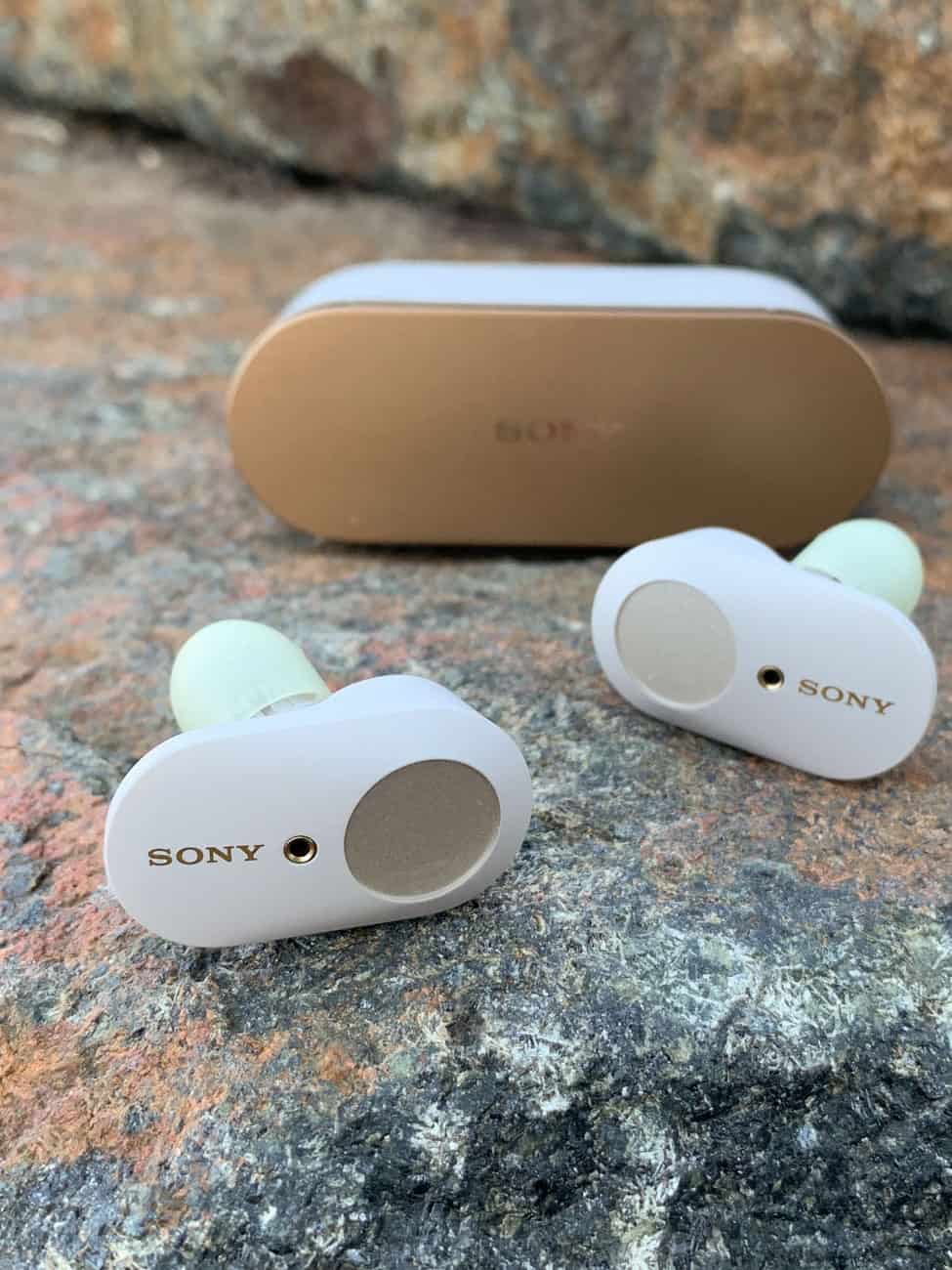 As it turns out, the best earbuds for small ears are the Sony True Wireless In-Ear Noise Canceling headphones. Specifically, model WF-1000XM3. Why? Let me tell you:
These headphones come with two types of silicone earbud covers in a range of sizes to find your best, most comfortable fit.
They're ergonomically designed to make contact with three points of your ear for a comfortable fit.
A high-friction rubber surface makes contact with the area around your ear canal to keep the earbuds snug and secure in your ear.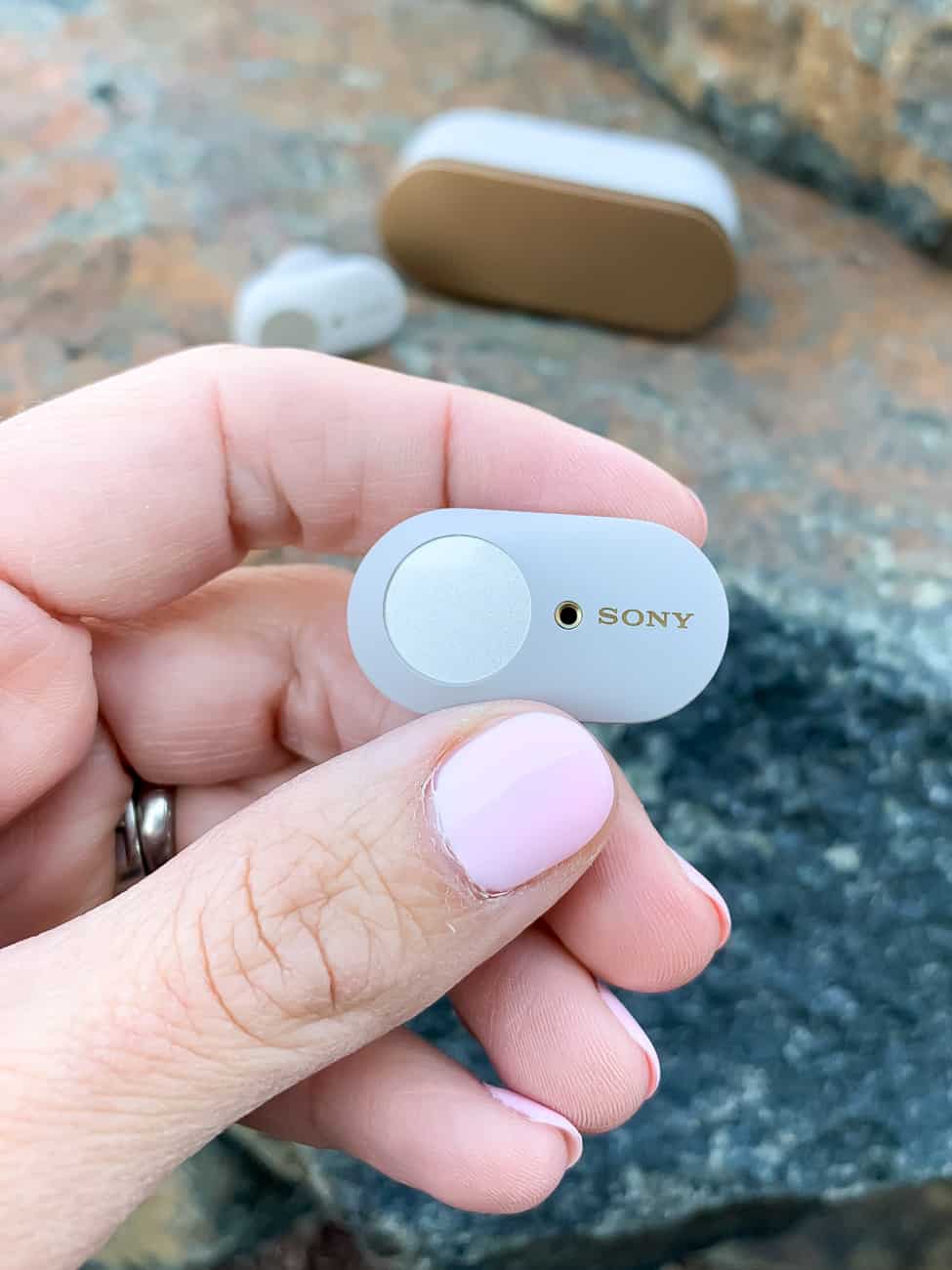 For me, the best part about the Sony True Wireless In-Ear Noise Canceling headphones is the various sizes of little caps that make it super easy to properly fit the earbuds in my ear. These are the first earbuds that don't make my ears hurt!
While I'm pretty ecstatic that these in-ear headphones fit in my small ears, it wouldn't really matter if the sound was awful or if the quality was bad. Thankfully, they're pretty much fantastic in every way!
First, the sound is great. I'm not going to get into all the technology that goes into these little headphones, but the sound is balanced and clear. The bass is balanced and there are no tinny or echoing noises.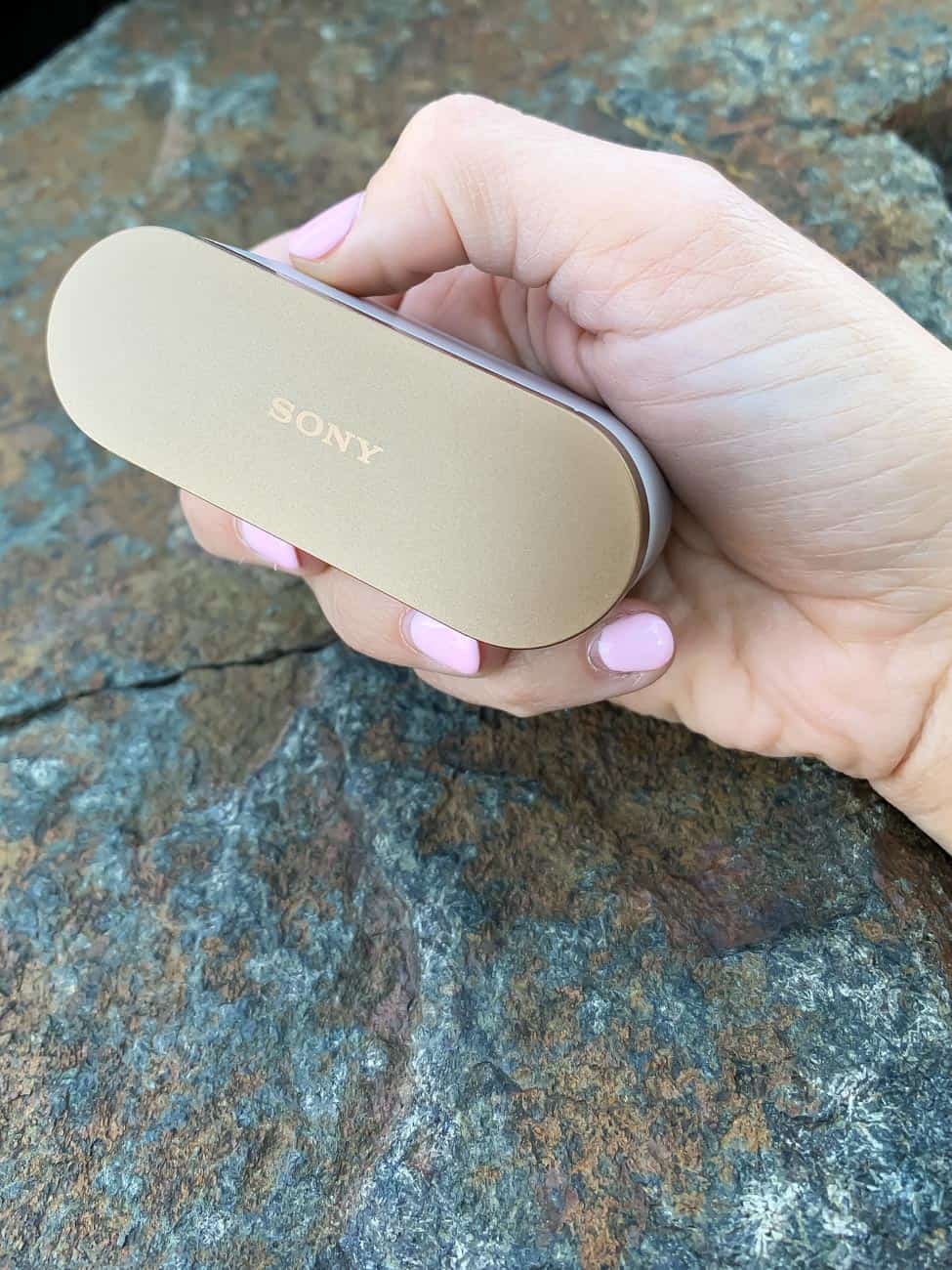 The other great thing about the sound in the Sony True Wireless Noise Canceling In-Ear Headphones is the noise canceling feature. I'm not going to lie – I've had better noise-canceling quality in other, over-ear headphones. But I actually like that these earbuds don't block out all the noise around me.
I don't like the feeling of being unaware of my surroundings. I often unintentionally block out everything if I'm reading something really good. Since my brain does a lot of noise canceling without headphones, I'd rather be able to hear a bit of the outside world to make sure I know what's going on.
As far as quality, the battery on these earbuds is incredible! When they're fully charged, I get up to eight hours of playback time. If I charge them for just 10 minutes, I'll get 90 minutes of playback.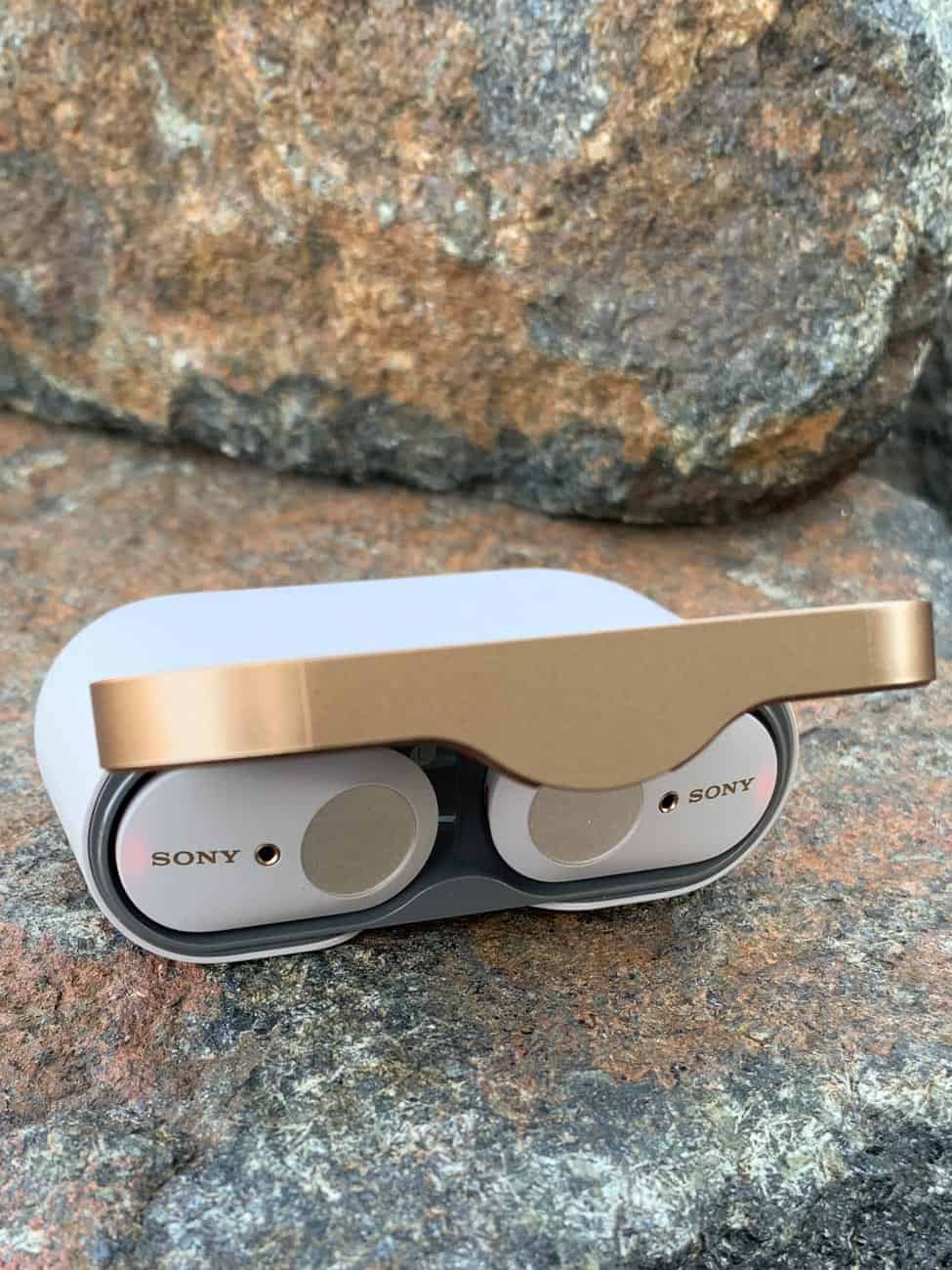 The earbuds are charged by dropping them into the stylish little case, and the case can provide three full charges before it needs to be replenished.
If you're not wanting to try earbuds, you should take a look at the best headphones for small ears. For that, I recommend the WH-XB900N – Sony Wireless Noise Canceling Over-the-Ear headphones.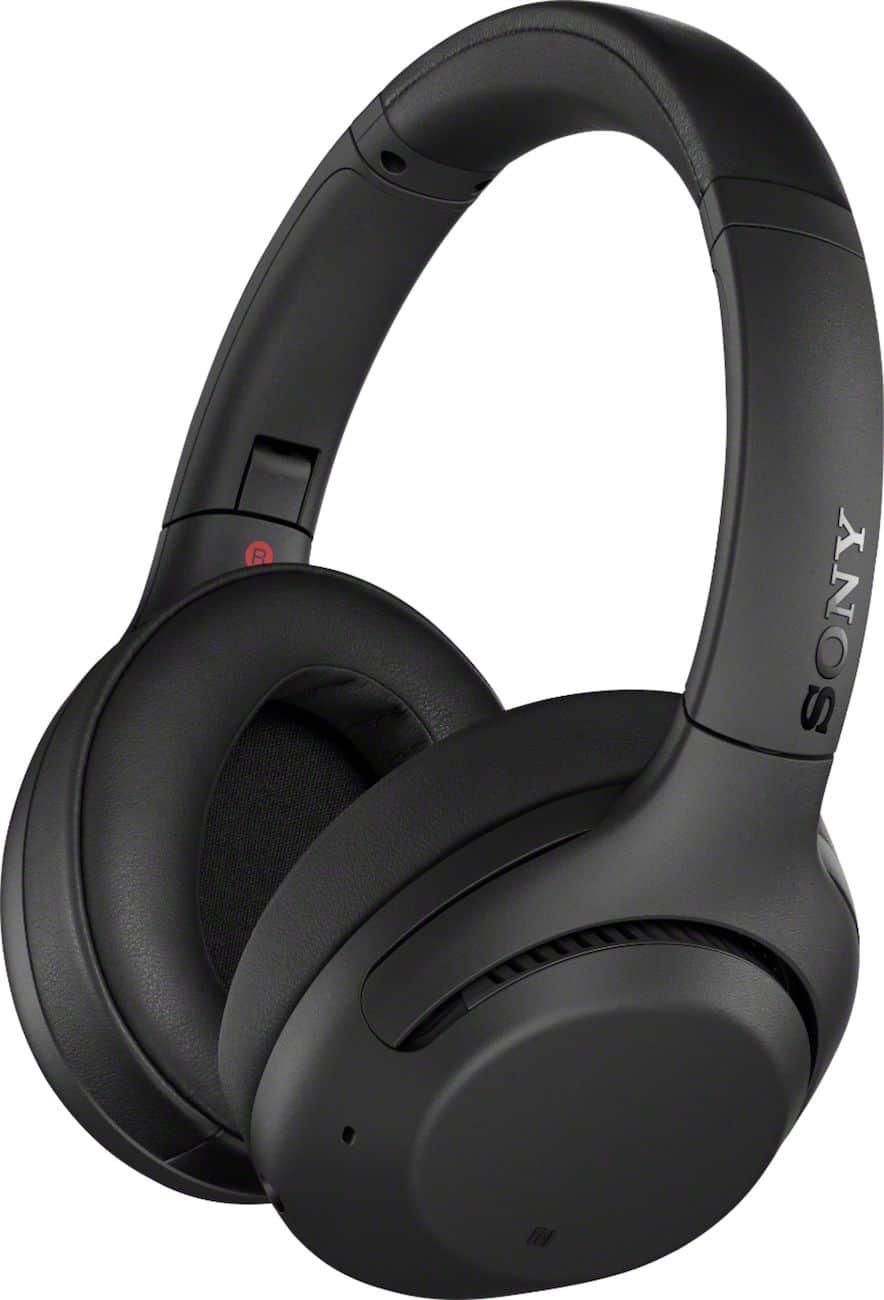 Now these headphones do noise canceling better than I expected! You can shut out the world with them while still getting amazing sound quality.
The battery in the Sony Wireless Noise Canceling Over-the-Ear headphones is also impressive. Charge them for 4 hours and you'll get 30 hours of playback time! If you're in a hurry, a 10-minute charge gives you up to 60 minutes of playback.
Finally, both the Sony earbuds and headphones give you smartphone connectivity. Of course you can listen to the music and podcasts on your phone, but you can also talk on the phone and access your phone's voice assistant. Both headphones are compatible with Siri, Google Assistant and Alexa. If you're addicted to your voice assist, these headphones have you covered!
Shop for your headphones now! Check out the Sony Wireless Noise Canceling Over-the-Ear headphones and the Sony True Wireless In-Ear Noise Canceling headphones today!