Looking for the perfect gift or a cozy way to solve puzzles at home? Check out the top 6 Escape Room in a Box subscriptions!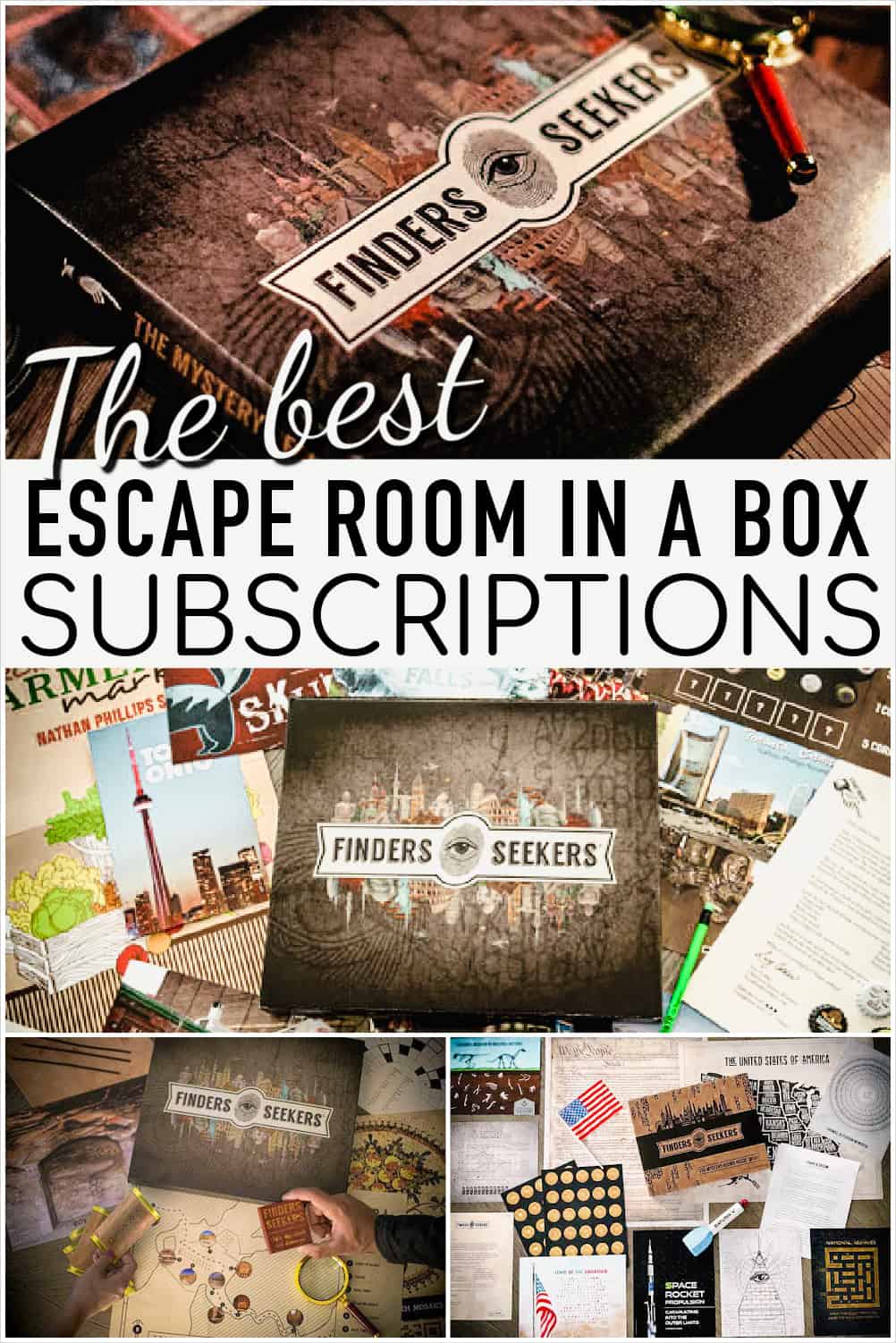 Escape rooms and subscription boxes. Is there a combination of words that could get more attention? I don't think so!
Escape room in a box subscriptions bring the best of two worlds together: solving puzzles in escape rooms with monthly, bi-monthly or semi-monthly subscription boxes!
About Escape Room in a box subscriptions
If you're new to the idea of escape room in a box subscriptions, here's the general idea:
Escape room subscription boxes convert the clue-finding, puzzle deciphering and puzzle-solving challenges of real-life escape rooms to an in-home experience.
Most escape room in a box subscriptions can be solved by single players or in small groups. So they're great for working solo or getting together with friends!
In order to understand these escape room subscriptions, it's best to first understand both terms.
What is an escape room?
According to Wikipedia, an escape room can are also called an escape game, puzzle room, mystery room or exit game.
An escape room is a cooperative game where a team of players enter a room to find clues, solve puzzles and complete tasks to accomplish a singular goal within a certain amount of time.
Escape room challenges tend to be more mental or physical, where problem-solving abilities are more useful than specific knowledge.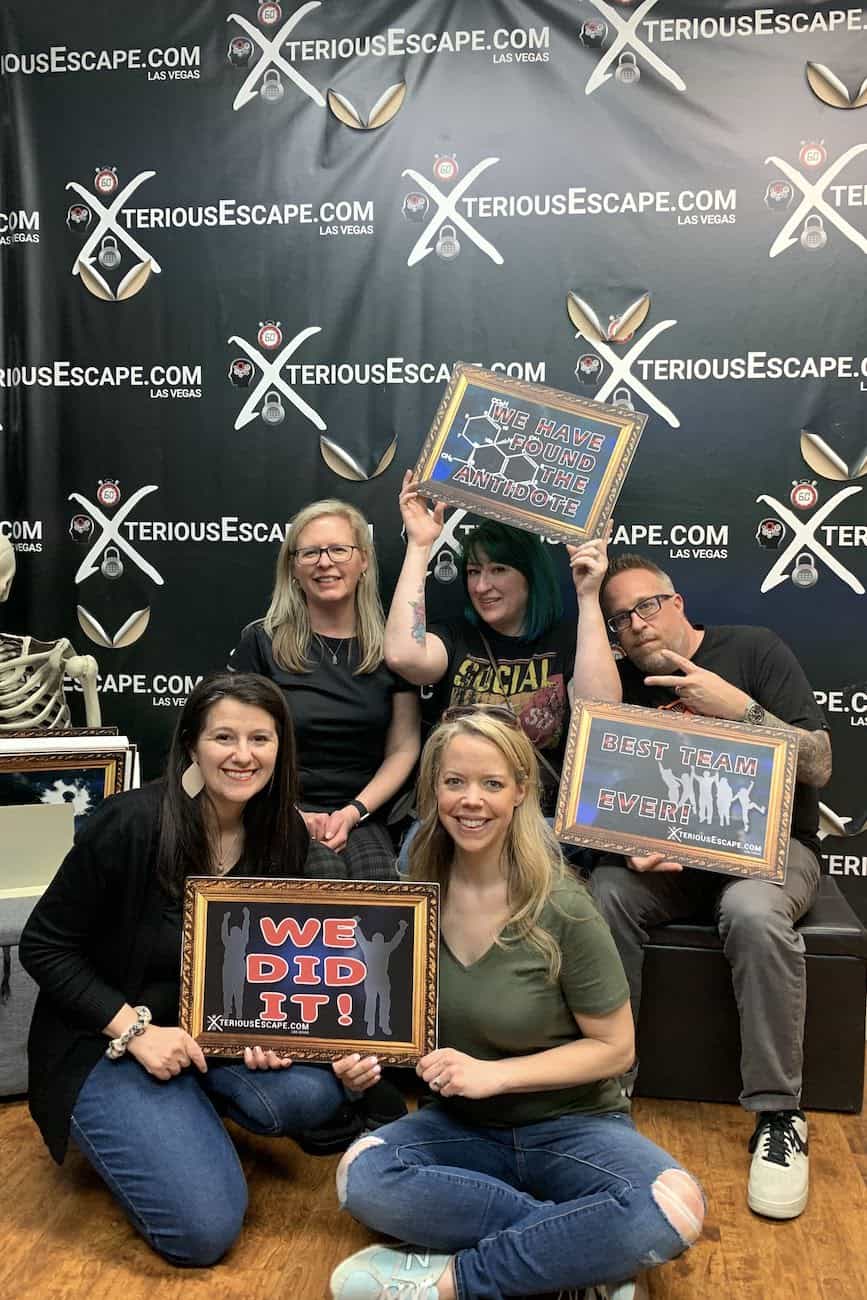 It's also customary to take a picture showing if you escaped or didn't escape your escape room!
What is a subscription box
A subscription box is a recurring shipment of a certain category of products that meet a need or interest. They're often a collection of items based on a theme, or they could be individual items that make up something whole.
Subscription boxes vary in cost and frequency, depending on which box the user wants.
Where can I buy Escape room monthly boxes?
There are so many places to buy Escape room in a box sets. My favorite place is CrateJoy, because they have so many awesome boxes to choose from, all in one place!
You can also buy some subscription boxes straight from their provider.
There are also a few non-recurring escape room in a box options that will be included in the list. These can be found at retailers like Amazon, Target and Walmart.
The best escape room in a box subscriptions
Now we're at the part you've all been waiting for: the best escape room game subscription boxes!
1. Finders Seekers
With nearly 30,000 boxes sold, Finders Seekers Escape Room game is a near-perfect escape room in a box challenge!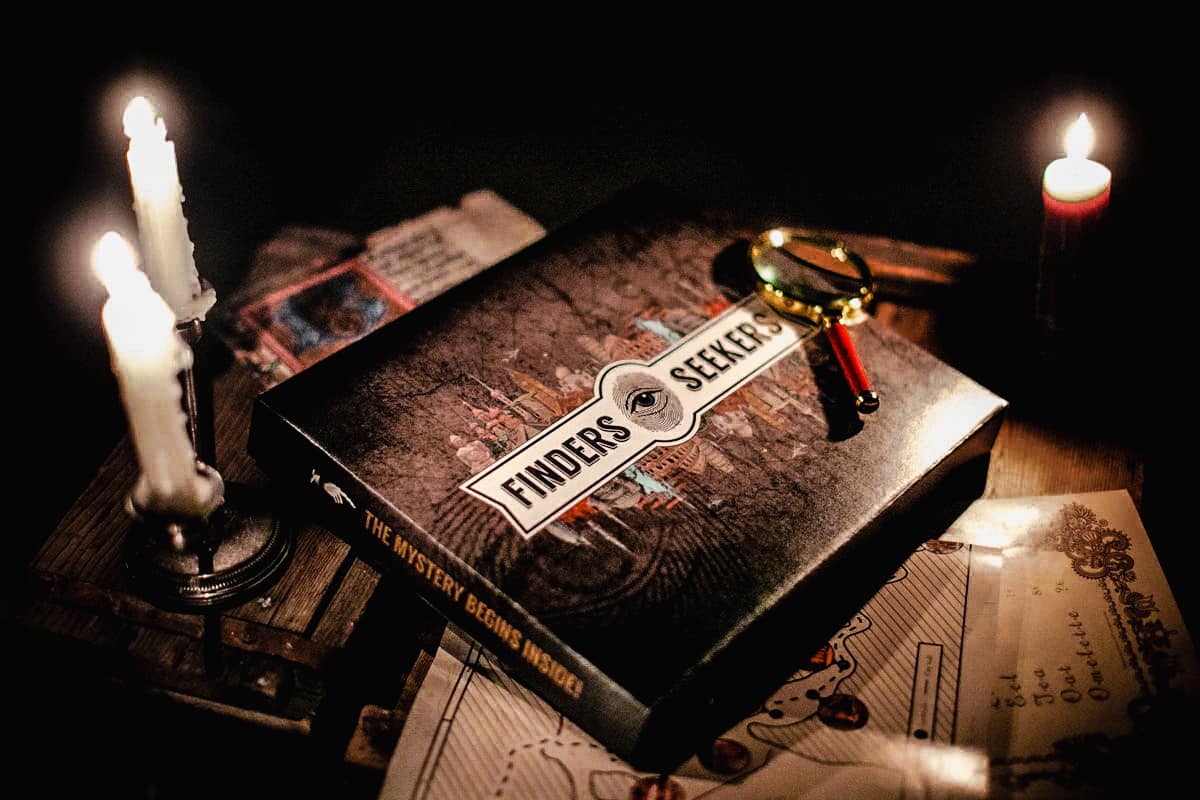 Here are some great things about this Finders Seekers:
Geography is a central part of Finders Seekers, with each box giving you the opportunity to explore a new city and new cultures while solving puzzles and deciphering codes.


Finders Seekers is family friendly and recommended for ages 10+. It can also be done by a single person.


It's so popular! They usually sell out of their boxes every month.
Promising Finders Seekers reviews:
"Very interesting and engaging. We definitely had to work for it but it is doable. Excellent product!" -Ryan
"Our first box and I'm just so impressed. The puzzles were each unique, cleverly-crafted, well executed and FUN! Materials were quality, story was compelling and the mystery was challenging, but oh so gratifying as each piece came together. We even learned quite a bit about Iceland and may plan a trip based on this box's adventure." -Reed G.
2. Escape the Crate
Escape the Crate is a bi-monthly subscription box containing an experience full of puzzles, mysteries and adventures!
Each box is a complete mystery that you solve from start to finish, so there's no waiting for more clues or information from future boxes.
There's a whole lot to love about this box.
Here are just a few highlights:
The box can be solved alone OR with up to 6 people.


Games take 2-3 hours but they're divided up into chapters, which means you can solve the mystery on your schedule.


PROPS: Every Escape the Crate box comes with envelopes, glossy papers and props that are used to escape the room and solve the mystery.
Escape the Crate reviews are also stellar:
"Truly deserved the 5 star rating. We've played other at-home escape games and they didn't compare. Can't wait for our next box!" -Jessica
"What an awesome way to have a date night! We've done other "escape style" boxes, but this one is by far the most interactive and has a wide variety of things you need to do." -Megan B
"We loved it. It took us nearly 2 hours to complete. The puzzles were not too easy. it felt a little spendy, but it would cost more for us to go to a physical escape room. We would totally recommend this product."
Check out Escape the Crate here!
3. The Conundrum Box
Described as "part escape room, part choose-your-own adventure" The Conundrum Box includes physical objects, puzzles, stories, and even playlists and recipes to further immerse yourself in the experience!
Here are a few things I love about the Conundrum Box:
The box contains plenty of items, and no puzzle requires an internet search or outside knowledge. Every virtual escape room can be escaped with the tools provided in the box!


This box allows you to immerse yourself into an environment through music, history, food and drinks.


Unique stories continue from one box to another, but each box has a definite and satisfying ending for you to get to. This means you can skip boxes and not get lost.
Here are some of my favorite Conundrum Box reviews:
"The best escape room box I have ever played!" -Brian
"This is so well put together and thought out. We sat down and after the first 20 minutes we were hooked! This game allowed us to really reconnect on levels you don't get when you're both working and parenting and going through life." -A M
"Every family member who said they weren't interested couldn't help but get involved! I loved every second of it." -Greta
Check out The Conundrum Box now!
4. The Resystance
The Resystance is the adventure box for history buffs, taking players down rich rabbit holes of tales and stories. History aficionados will love that each monthly box is based on a real-life resistance movement.
A few great things about this box:
This box is not adult-themed, but it does have complex puzzles. They recommend players be 14+ "unless your kids are really into puzzles."


the game maker says that the boxes are designed for 2-4 hours of casual play for four people.


Hints and solutions for each box are available online and they're entirely optional. Ignore the website if you want to solve it without outside clues.
Promising reviews for The Resystance box:
"Very interesting story to follow. Loved all the puzzles and cyphers! Definitely a great box if you're looking for something a little challenging but still fun." – Sarah G
"We love mystery games/puzzle boxes and crush at escape rooms, so a subscription seems like something we'd love. Because it mixes puzzles in with real historical events I was intrigued and took a chance. I'm so glad I did! It's very cool, very clever." – Ashley B
Learn more about The Resystance here!
5. Sleuth Kings
Sleuth Kings pairs you up with Lead Detective Sullivan King in solving an interactive mystery!
Each box contains a case full of clues and puzzles allowing you to uncover evidence and solve a case.
A few things I like about Sleuth Kings:
You can choose to order either the Master Detective or Rookie Detective Sleuth Kings box. The boxes vary in the time it takes to solve them. About 2-3 hours for Masters and 1 hour for Rookie boxes.


Rookie and Master Detective cases are built around different stories and cases, meaning you can solve one without spoiling the other.


All cases are family-friendly, so there's never any fear of bad language or excessive violence.
Promising Sleuth Kings reviews:
"Kinda funny. Kinda campy. varied puzzles. LOTS of fun! Highly recommend." – Donna D.
"My husband and I wanted an activity to do with our fourteen year old son. He loved it and we loved it! The clues were challenging but not to the point of frustration." – Kim W.
"I can't tell you how fun these are. My husband and I love working through these. They challenge both of us. Really good bonding time for us." – Christina A.
6. The Deadbolt Mystery Society
The Deadbolt Mystery Society Subscription Box lets you unbox a mystery, solve a crime and close the case every month!
Want to feel like you've stepped into an episode of your favorite crime or mystery tv show? Try Deadbolt Mystery Society!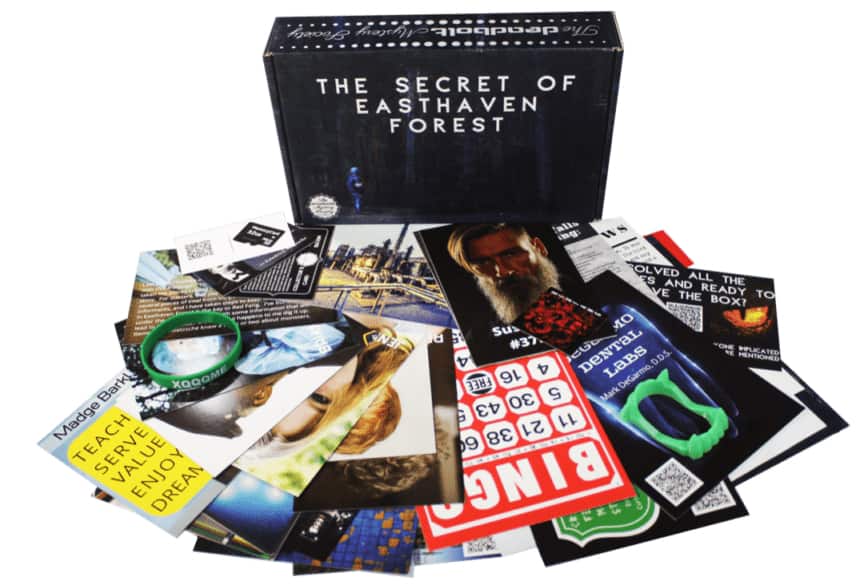 Here are a few things I like about this box:
The boxes are always a murder mystery, so they're great for true crime fans.


Each box is a standalone mystery that won't require any other boxes or purchases.


You're able to stop working through the box at any time and pick up where you left off without having to start over.
Promising reviews for Deadbolt Mystery Society:
"I love solving mysteries, watching horror films and playing escape rooms. I've tried several different subscription boxes in the past trying to find something that fit what I enjoyed. Nothing has come close to the level of enjoyment my wife and I get with Deadbolt Mystery Society. It's so fun and engaging. Each mystery sucks you in and doesn't let go until the case is closed, and time flies when we are immersed in the stories of these mysteries. We've completed 38 mysteries so far." – Josh W.
"I absolutely fell in love with these games. I have them all to date and I've loved each one I've played so far. These are great for date night with loved ones. My daughter and I throw down the phones, turn off the TV and we play one together monthly. We have so much fun." – Jimmy S.
Learn more about Deadbolt Mystery Society here!
While that's it for our list of the best Escape Room in a Box subscriptions, there are plenty of others to choose from! Have you completed any other boxes that you'd recommend?