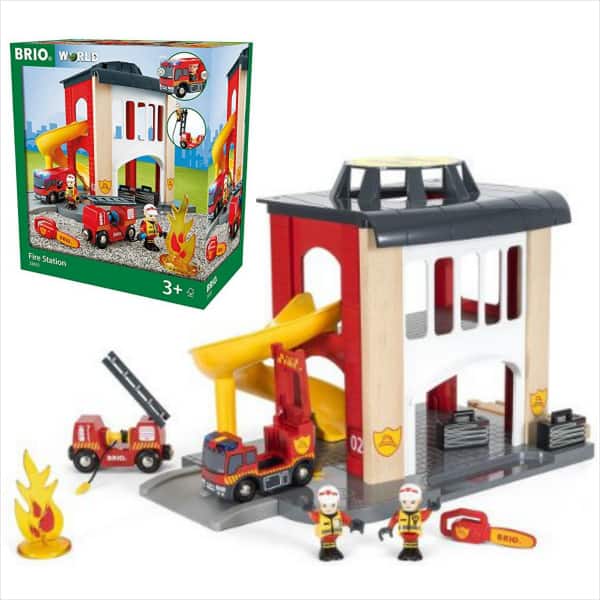 The BRIO Central Fire Station is a wonderful gift for children between the ages and 3 and 6 years old!
Engage in role play with this elaborate fire station. At the rescue fire station you have to be prepared for action. When the alarm goes off, slide down the slide to the fire truck which is ready for take-off, with lights and sirens! The toughest firefighter can climb up to the helipad on the roof.
The Central Fire Station integrates with the BRIO railroad and the vehicles can run on standard wooden railroad tracks!
BRIO is known for their creation of innovative, high-quality and well-designed toys with clean, simple designs that spark children's creativity and imagination while encouraging and supporting each stage of their development.

For over a century, BRIO's mission has been to create happy childhood memories. All wooden parts are made from 100% FSC-certified beech wood from sustainably managed forests and are built to last for generations.
Shop for the BRIO Central Fire Station now!