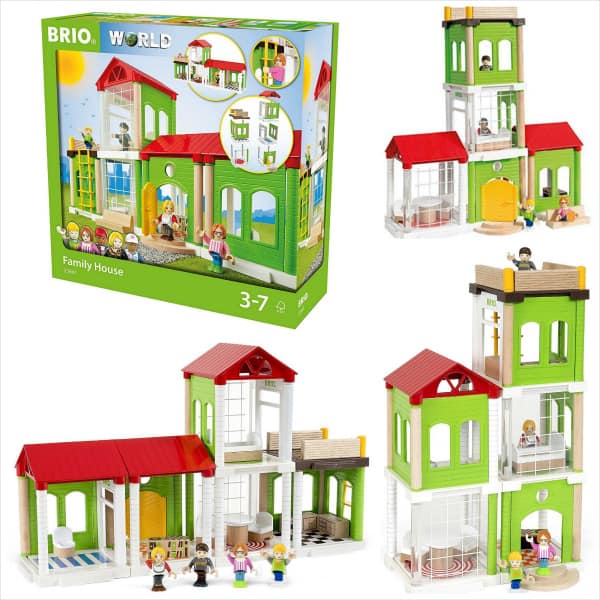 The BRIO Village Family Home playset is a fantastic gift idea for children ages 3-7!
The BRIO Family Home is a modular play house. Build it according to suggestions in the leaflet or customize – the modular pieces in plastic and wood offer lots of options! This playset comes with interior details and characters, creating a unique social play focus around real life situations for your child to engage in.

Village is a new theme within the BRIO World concept – filled with play values and real experience. The Village encourages social role play and invites children to play together by telling stories from their everyday life.

The Village theme consists of several modular toys including a house, school, singing stage and ice cream stand. This theme offers suggestions but encourages children to create their own settings. A variety of different characters help to get the roleplaying started.

All pieces of the Village theme are modular-scaled to fit the rest of the BRIO World and can easily be connected and expanded with the other themes in the BRIO World! 
Shop for the BRIO Village Family Home playset now!