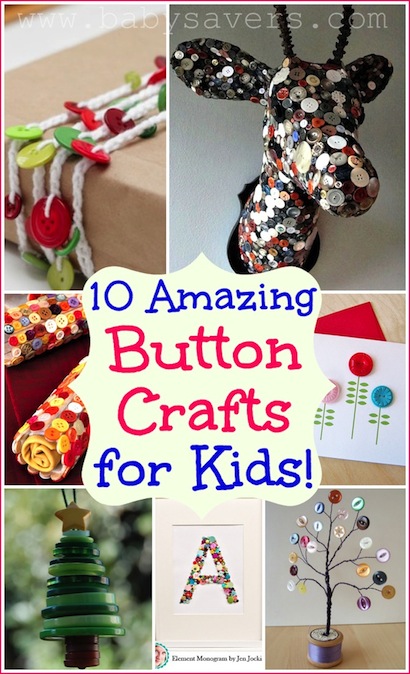 Button crafts for kids are so easy to find, but it can be hard to find really good button crafts all in one place!
Take a look at these 10 fantastic button crafts for kids, find someone who will share their button collection and start getting crafty with your little ones!
Share this post by repinning it on Pinterest, then follow me on Pinterest!
Button Crafts for Kids: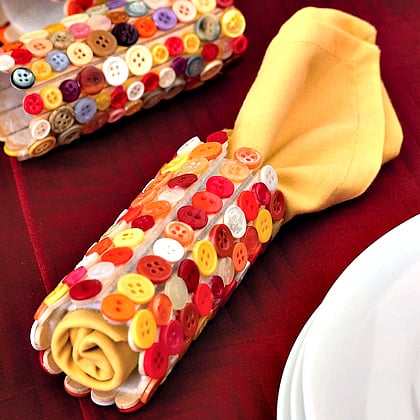 These Button Napkin rings are the perfect way for kids to help prepare for a big meal or gathering!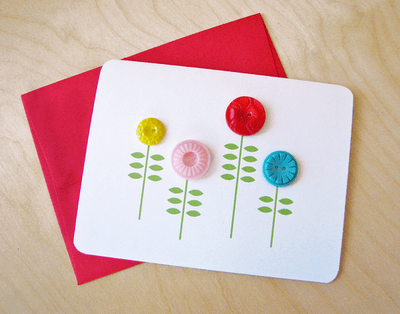 I love these button notecards, and there's even a printable notecard template to make this button craft for kids that much easier!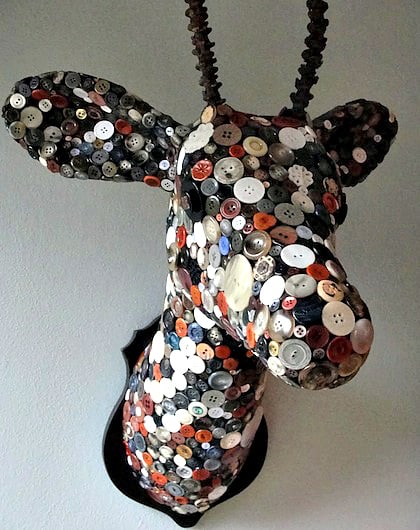 This faux antelope head with buttons is amazing! Can you believe it was made by elementary school students? I want to make one for my own home!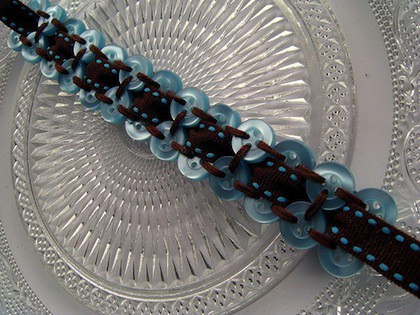 This ribbon and button bracelet tutorial makes a lovely piece a jewelry and even little ones can do this button craft for kids with big, dull needles and buttons with bigger holes.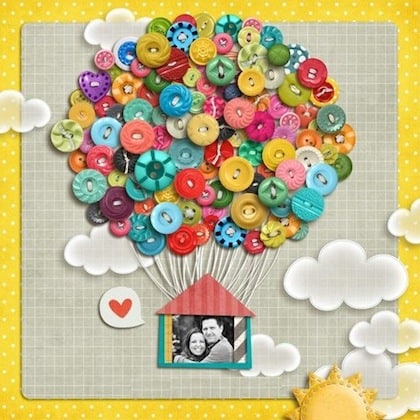 I looked everywhere for the source of this button hot air balloon scrapbook page (it's all over Pinterest) but I can't find it! I love this scrapbook page and it's definitely something kids could do. I think it would be great in a shadowbox frame!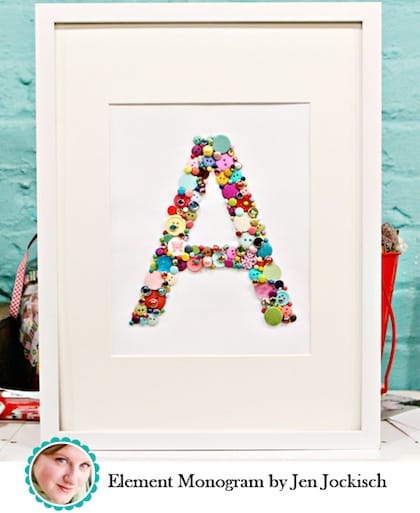 Print out a big capital letter and let kids go to town gluing buttons over it. Frame the whole thing and you'll end up with monogram art made from buttons!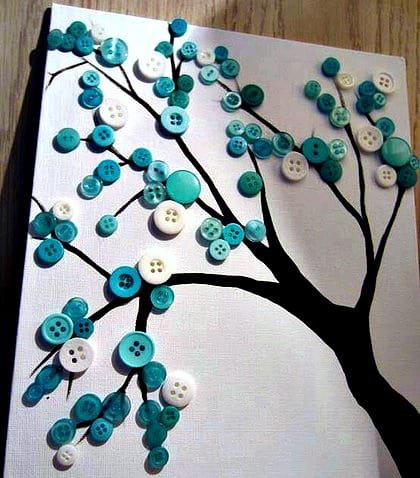 Find a printable tree template and make it into a button craft for kids. Have them glue the buttons on as leaves for an adorable gift from a child!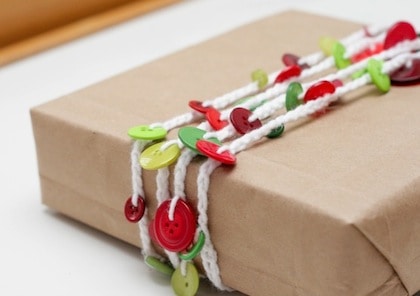 This button garland that's used to adorn gifts is a fantastic way to dress up plain wrapping paper! It can also be draped for decoration. The tutorial instructs the user to crochet, but I think braiding is a way to make it a simpler button craft for kids.
A wire button tree like this one will likely require some extra help from an adult, but it's definitely something kids can do. Twist wire to form the frame of a tree. Put the "trunk" into a spool and have the kids weave the wire ends through the button holes.
I think this button Christmas tree ornament is adorable! Here's the button Christmas tree ornament tutorial.
Have you done any button crafts with your kids? What have you done?