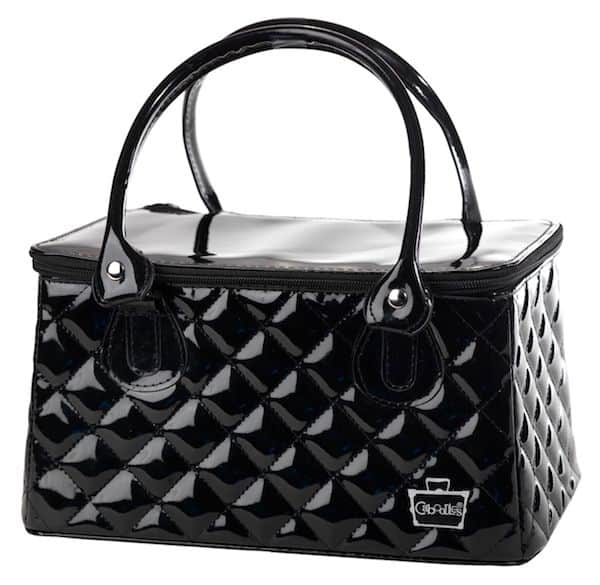 Forgo the endless hours walking the malls, toss aside the wrapping paper and consider this thoughtful gift from Caboodles – no scissors or tape required!
The Heartthrob™ Long Tapered Tote – This Caboodle, from the sleek, sophisticated Black Diamond Collection, is uniquely tapered so it doubles as a fashionable purse!
Features include a zipper closure, spacious open interior, removable divider, seven interior elastic storage pockets, multiple elastic storage bands, four additional interior side pockets and carrying handles.
Available at ULTA for $31.00.
Buy the Caboodles Long Tapered Heartthrob Tote now!