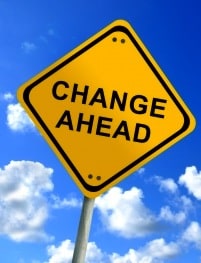 Have you ever made a small choice in your life that ended up making a tremendous impact? For me, that little choice was buying www.babygoodbuys.com and starting to share baby deals that I wasn't seeing anywhere else online.
When I started it all, I didn't realize that BabyGoodBuys.com would change my life. I didn't know that it would eventually become my job that would help support my family. I certainly didn't know that it would make it possible for me to stay at home with my children! Yet, here I am.
I was recently talking to a good friend about our lives since we went to college together and I said, "I can't believe this is what I'm doing with my life!" in the happiest sort of way. My friend looked me right in the eye and said, "I can." She then proceeded to explain all the ways that it just makes sense that this site is mine, that this is why it's perfect for me, and that, if she were to picture anyone doing this, it would be me.
We went on to talk about what could have been done differently when I started BabyGoodBuys.com. In addition to the technical and design adjustments that have been made over the years, I kept coming back to the biggest thing I wanted to change. The actual name of this site.
BabyGoodBuys is cute and its meaning is obvious, but, to be honest, I've always dreaded telling others about this website. Every mention of my blog required me to spell out the name. What I wanted to verbalize in one sentence would take a paragraph.
Further, the name was starting to feel like it was limiting what I could write about. When I wanted to share information about parenting, food, work or housekeeping, it never felt like it fit the overarching theme of the site. This website is a major part of me. I want to share learnings and information that will likely be valuable to all of you, my amazing readers. The BabyGoodBuys name didn't support this.
Both of those reasons are leading me to a major, gigantic announcement: sometime within the next few days, BabyGoodBuys.com will be changed to…
www.BabySavers.com
This transition has been in the planning stages for a *very* long time, and, frankly, I'm so, so, so excited about it I can hardly sit still! BabySavers.com will have all the baby deals and saving tips you've grown accustomed to, along with those fantastic giveaways that keep you coming back! Even better, 'saving time and enjoying life' will be a second focus for the site. As a mom, I know that it's sometimes hard to carve out a few minutes to hold our babies or do other things that make us happy. I want to help all of us find that time! Lots of great information is in the works, and I can't wait to share it with you!
You'll still find all the articles, deals and information that's on www.babygoodbuys.com. If all goes smoothly, all URLs and website addresses will automatically forward from the babygoodbuys.com page to the babysavers.com page. If it doesn't go smoothly, that will all work eventually 🙂
I fully admit to having a lot of help taking care of all that behind-the-scenes technical stuff that I don't think I could do on my own. I'm certain there will be a few bumps as everything is transitioned to the new URL, but I'm hoping you'll stick with me as all the little updates are made!
Finally, if you're a fellow blogger, and you, you know, want to be nice and update any links to me once the transition is finalized, I would appreciate it!
{Image credit: mrpuen}