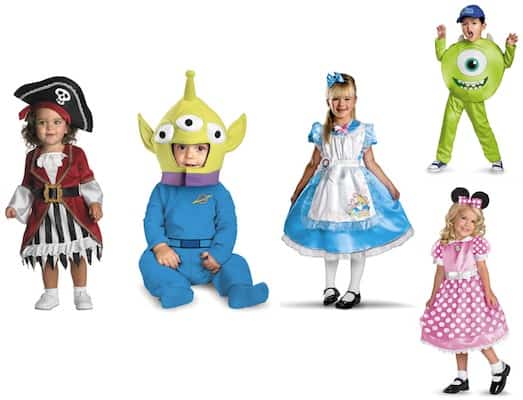 Head over to Zulily and check out the Disguise costume and dress-up sale. You'll save up to 55% on super-cute and cheap Disney costumes and accessories! These are affordable enough for everyday dress-up but authentic enough to stash away for Halloween or a trip to Disney World!
In addition to classic and modern Disney costumes (including Pirates of the Caribbean, Iron Man, Hulk, Captain America and Thor costumes), you'll also find other dress-up outfits like a football player (the full costume is just $9.99!), Transformers, Power Rangers
Prices start at just $7.99 and there are sizes available from babies to adults. Shipping is usually around $7 for your first order, but you'll get free shipping on any other orders you place through midnight on the same day.
It's rare to find such a great selection of cheap Disney costumes. Stock is limited, so shop while you can!