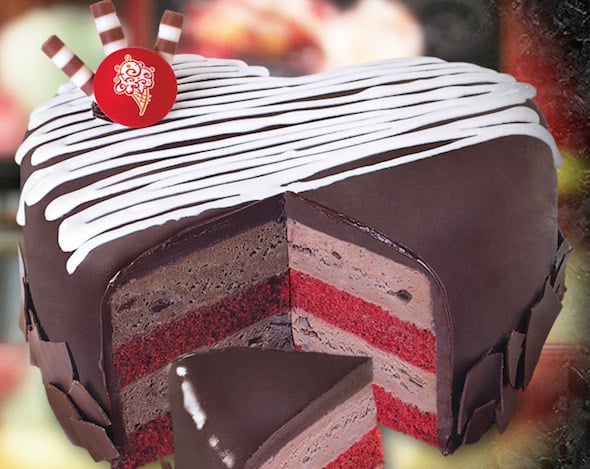 My husband and I have never exchanged gifts for Valentine's Day, and we learned fairly quickly that the food served at most restaurants on the busy holiday isn't worth the time, money or effort involved in going there. But that doesn't mean we don't celebrate!
James and I both appreciate food, so I always make sure we have a delicious dessert on Valentine's Day. Our treat varies from year to year, but it almost always includes ice cream.
We surprised my sister and her family with a They Call it Truffle Love cake from Cold Stone Creamery a few days ago. It was so good, I'm considering ordering another one to have it ready for our Valentine's Day dessert!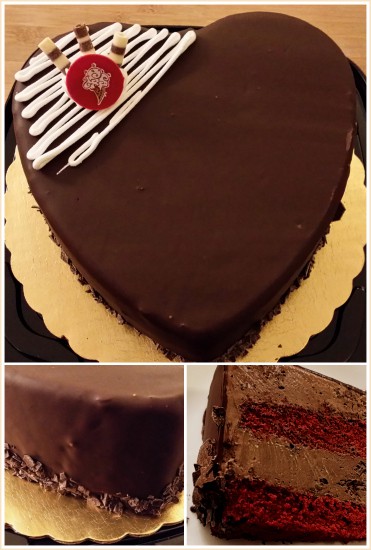 What I really loved about it was that the real cake I picked up from the local Cold Stone creamery looked just as good as the brand's photo that I saw on ColdStoneCakes.com.
I've really never had any of the Cold Stone cakes featured on ColdStoneCakes.com, but the selection certainly is impressive! I was actually happy that Cold Stone Creamery specifically requested that I try They Call It Truffle Love, because it saved me from having to make a choice among all the delicious options!
The truth is, I likely would have ordered a They Call It Truffle Love cake anyway. I don't think I could have resisted this description:
Layers of moist red velvet cake and fudge truffle ice cream with chocolate shavings wrapped in rich fudge ganache.
I had a gift certificate for my Cold Stone cake, but I ran through the online ordering process and I'm pleased to say that ordering one or more Cold Stone cakes online is a breeze! You can even make special requests and customize your cake and it will still be ready in 24 hours!
I love that you can order a cake from Cold Stone Creamery online and have it ready in a day, but I also love that you can place your order up to 3 weeks in advance. That means there's still time to order a They Call It Truffle Love cake for Valentine's Day, and you can order that or any other cake for a future event without a phone call or an extra trip to the store!
Order one or more Cold Stone cakes today at www.coldstonecakes.com. You can also follow the brand on Instagram and Twitter to see all sorts of fun Cold Stone Creamery content!
Disclosure: This post provided by Cold Stone Creamery. All expressed opinions are honest.