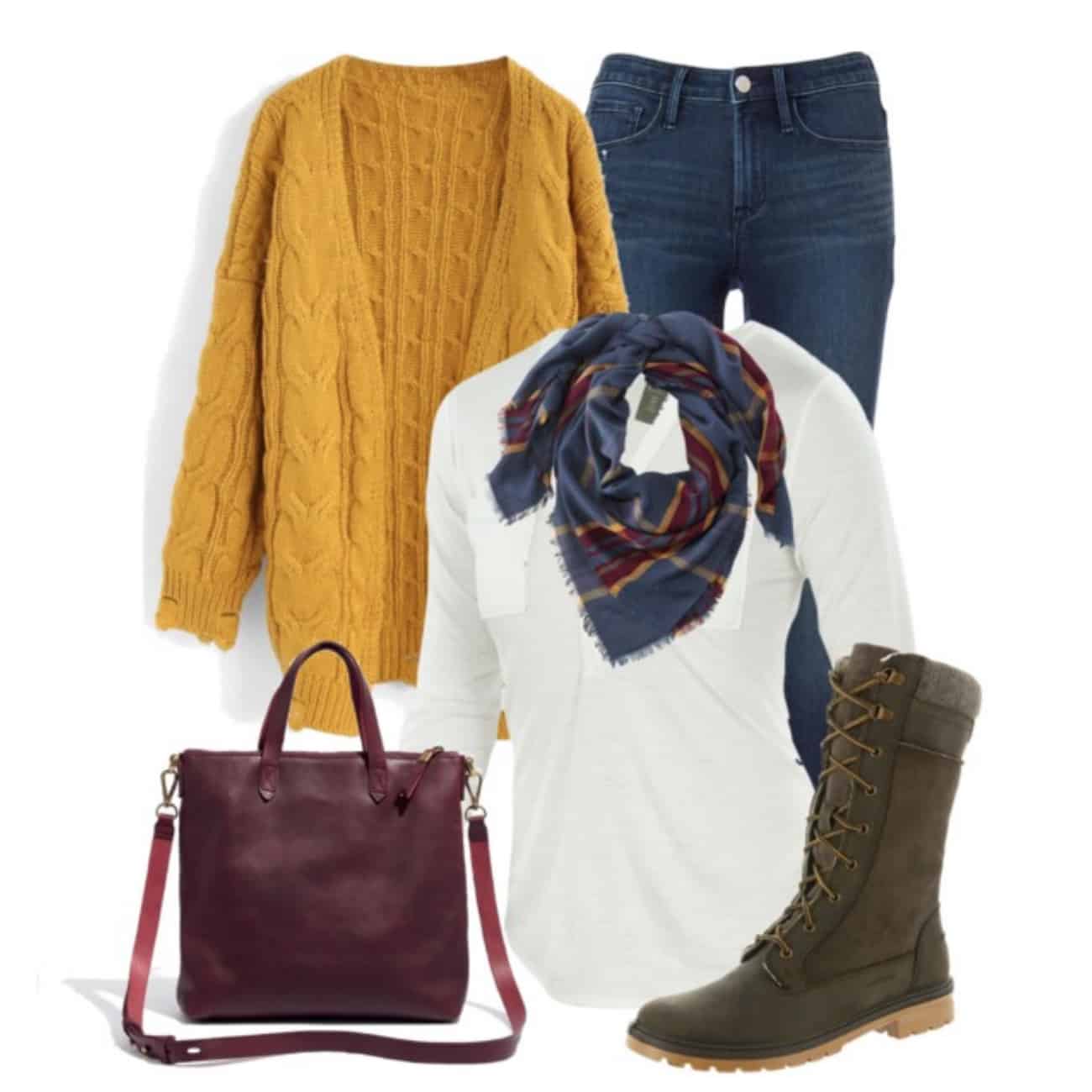 I was born and raised in Minnesota and I have no plans to move away from here. I mean, maybe someday, when my husband and I are retired empty nesters we'll head south for a few of the coldest months. But really, we're here to stay.
It's weird, though, because I sincerely hate cold weather. When the temperature drops below 50 I start to avoid the outdoors. I could easily become a hermit in the winter, so it's probably a good thing I have kids and a close family to get me out of the house every once in a while!
But the one upside to cold weather is the significant shift in clothing that happens when the seasons change. Rotating my wardrobe from summer to fall/winter is one of the few things that makes me happy to live in a cold climate!
When the temperature drops, it's time to put away the sandals and tank tops and embrace long sleeves, boots and scarves. So this week I have a fun Fashion Friday outfit for all of you!
Here's how you can shop this look:

I've realized that cozy can sometimes equate with sloppy, so I have a few basic guidelines to keep that from happening.
How to wear cozy outfits without looking sloppy
Avoid athletic clothing. Leggings and yoga pants are for working out or relaxing. Instead, check out these athletic-designed jeans that marry comfort with style.
Wear layers, especially when you're going somewhere and staying outdoors. Check out these winery outfits starting at #18 for some stylish outdoor inspiration.
Wear slim-fitting clothes closest to your body. This will define your shape
Cozy can mean oversized, which is fine. But keep the bigger items to a minimum. Don't wear bulky items on top and the bottom at the same time.
Don't stop the coziness when you're at home! Cuddle up under a Barefoot Dreams blanket for maximum comfort.
With these tips you'll be able to master the cozy, comfortable look in no time!