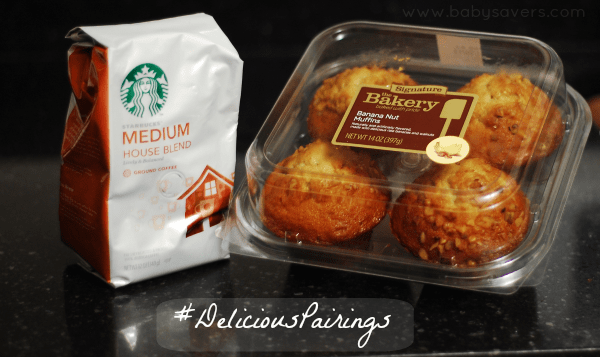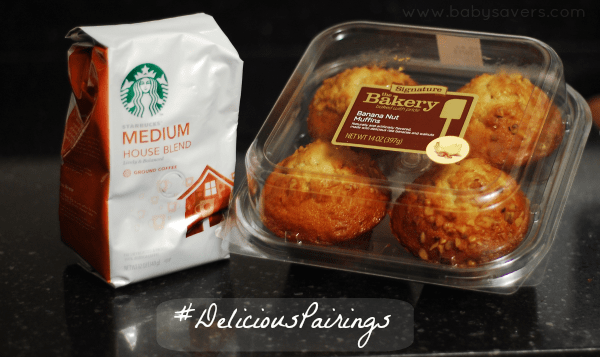 Starting last fall, weekday mornings at our house became crazy. Both of our little ones started preschool. My husband's schedule changed so he was home on Mondays.
A few standing appointments were rearranged and ended up filling in the time on those days that we didn't have preschool. All these changes in routine left me feeling more than a little overwhelmed, and I don't think I've ever recovered!
I love sitting down with my little ones during breakfast time. They like to have cereal in the mornings, and watching them eat, hearing them talk to each other and making them laugh was always a highlight of my day.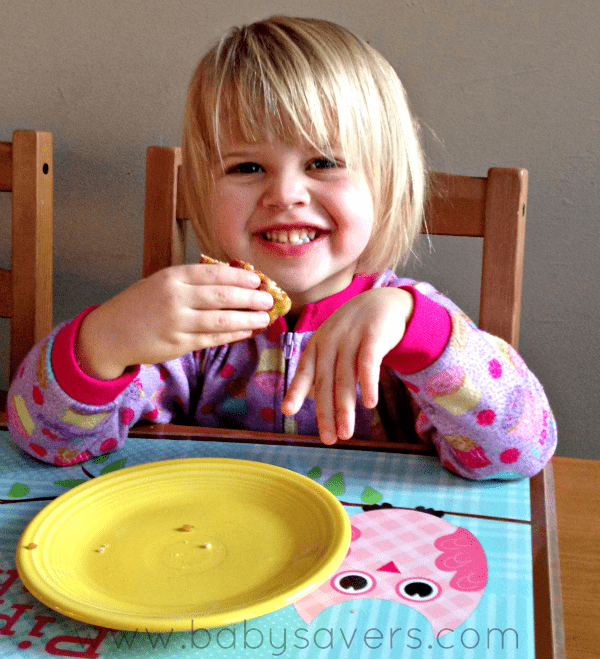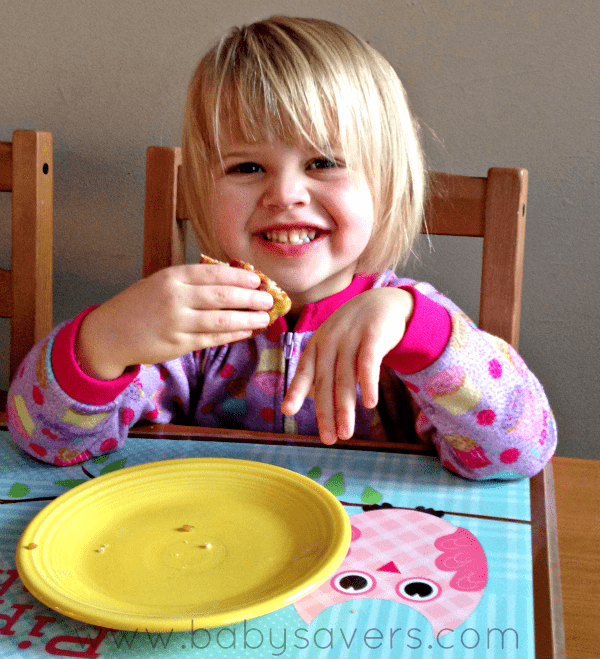 In recent months, however, my sitting has turned into running around, getting clothes together, rounding up hats and mittens, making sure the backpack is packed, caring for the dog and doing everything else that's needed to get out of the house.
All while peeking in on my kids to make sure they're happy, check that no one has dumped a bowl of milk onto the floor and ensure that they're actually eating their breakfasts instead of playing around.
In the back of my mind, I always know the key to a more peaceful morning is preparation. If all of our outfits were laid out the night before and breakfast was ready and backpacks were packed I'd do far less running and much more relaxing in the morning!
There's no better start to a day than a good breakfast, and I really wanted my enjoyable morning time with my kids. What better way to do that than with a delicious breakfast treat to share and a cup of coffee for mom?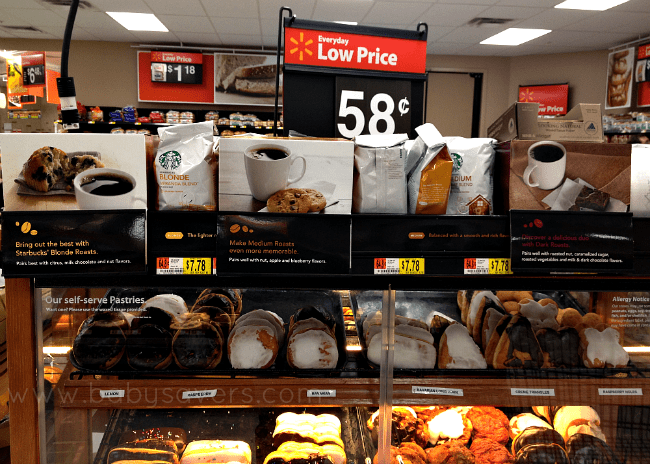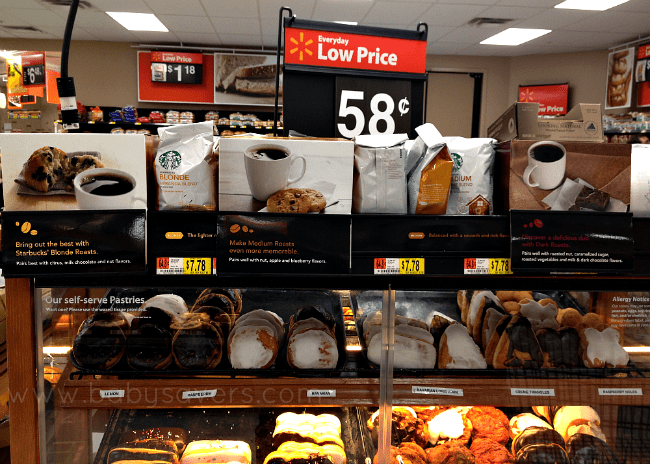 The afternoon before our planned breakfast, I took a trip to Walmart to get the coffee and our breakfast. The bakery display for the Starbucks Delicious Pairings wasn't quite as big or as eye-catching as I expected, but I found it without any trouble.
The display itself had interesting information that I filed away in my brain for future knowledge. Did you know that different foods bring out different tastes in coffee?
For this shopping trip, I was buying Starbucks Medium House Blend coffee. That coffee pairs best with nut, apple and blueberry flavors. Because of that, I picked up a delicious-looking pack of Banana Nut Muffins from The Bakery at Walmart. I also have plans to whip up a batch of this Starbucks pumpkin sauce to make my coffee even tastier.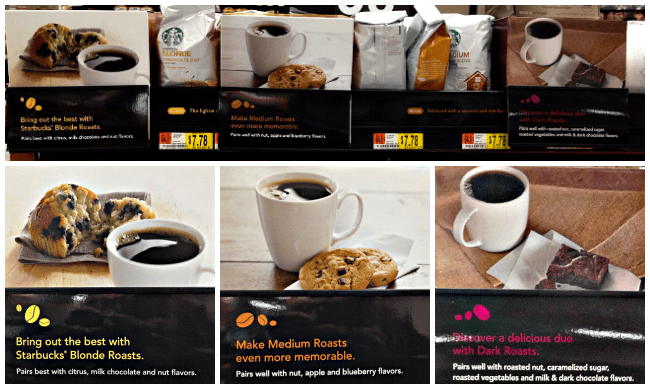 I also learned that Starbucks Blonde Roasts pair best with citrus, milk chocolate and nut flavors, and Starbucks Dark Roasts pair well with roasted nut, caramelized sugar, roasted vegetables and milk and dark chocolate flavors. Yum! Given all those fabulous suggestions I think I down a cup of any type of Starbucks coffee as long as I was given some chocolate to go with it!
By the time I left the store, the evening had turned very cold. I really wanted to snuggle up under a warm blanket, but I opted for a pick-me-up in the form of a hot cup of Starbucks Medium House Blend.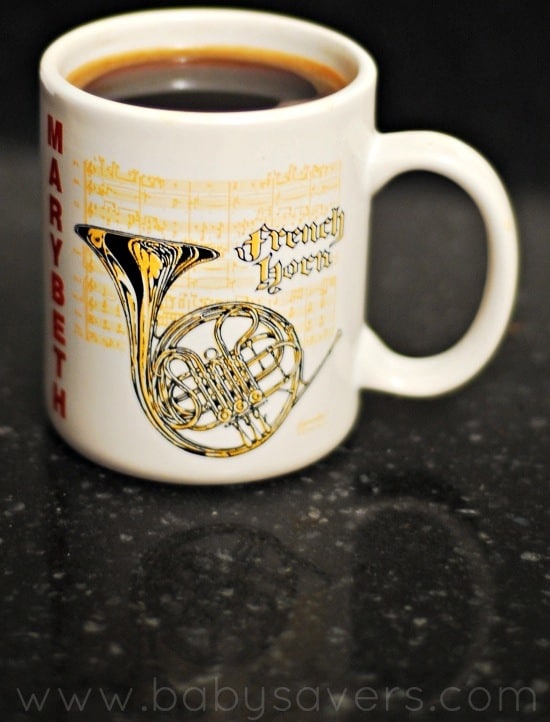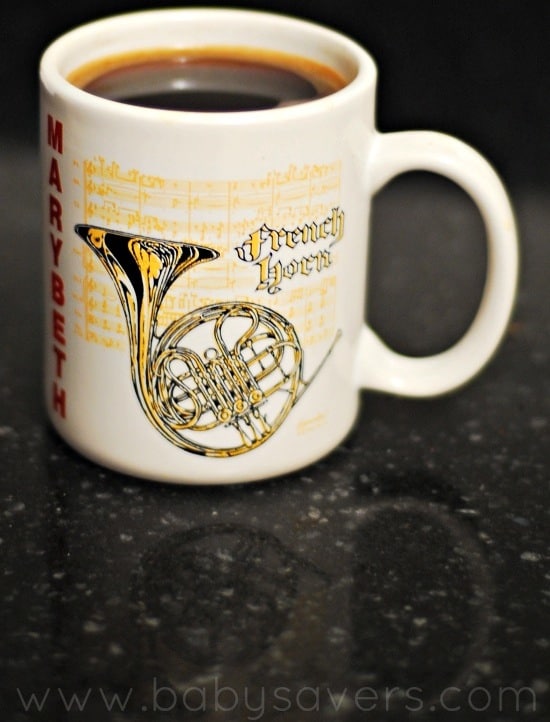 I have to admit, I don't drink much coffee at home. I usually get my coffee at Starbucks stores. Even then, I doctor it up so much with flavor shots, cream, sugar and vanilla powder that it's more like a liquid candy bar than real coffee!
Because I'm not a hardcore coffee drinker, I was expecting the Starbucks Medium House Blend to be heavy and overwhelming. I was honestly surprised when I tried it! The coffee was rich and way smoother than I thought it would be!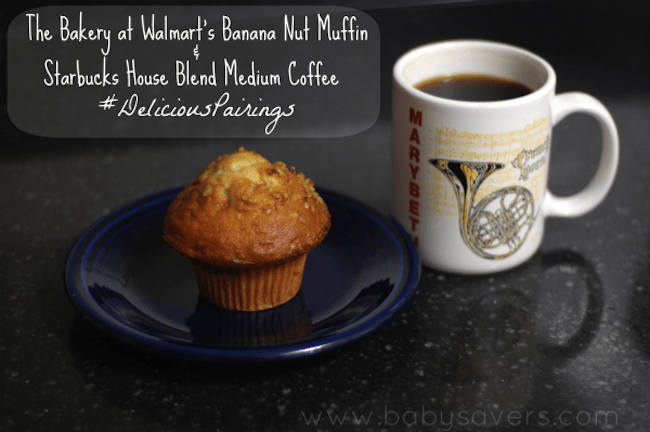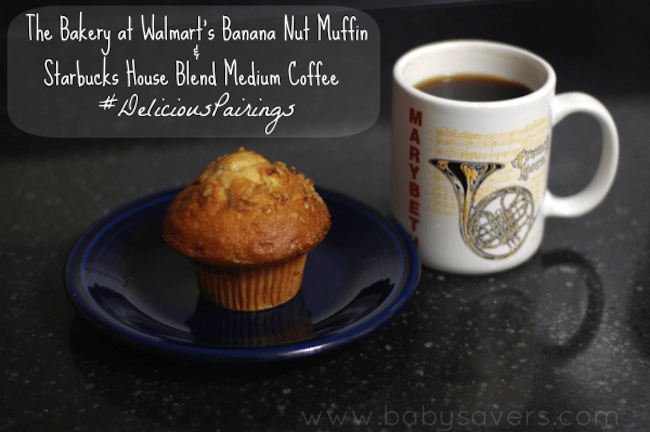 Then I put the suggested "Delicious Pairing" to the test. I wanted to see if the coffee tasted different when I had it with the muffin.
I tried a bite of a banana nut muffin (which was fantastic–almost like cake!), then had some more coffee. I thought the coffee might taste more sour or bland given how sweet the muffin was, but I was wrong. The muffin actually gave the coffee a fuller, nuttier flavor and I detected an hint of apple-like sweetness in the sip following the muffin.
After I was done with my taste testing, I cleaned up my mug and plate and did a few things I really should start doing every night: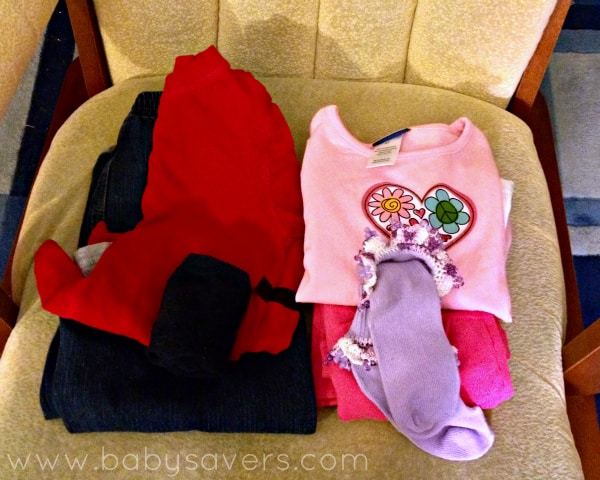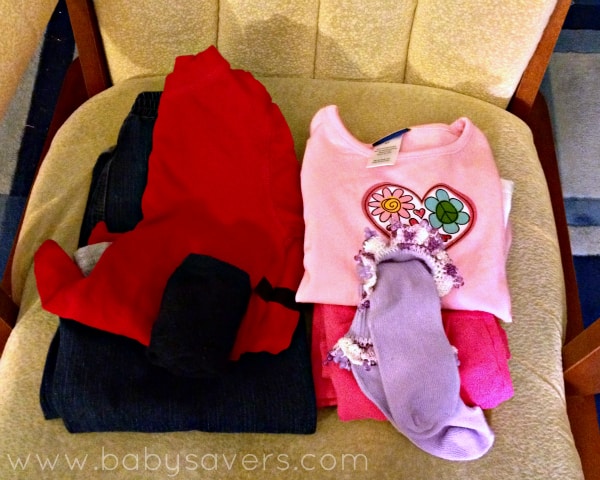 I got my kids' clothes ready for the next day. I also I checked the preschool schedule and made sure all of the necessary supplies were packed in the backpack, and put the backpack next to the door. I found clean snowpants, hats and mittens and laid them out in the living room. I even put my own outfit together for the morning and put it in the bathroom so I could jump right out of the shower and get dressed.
The next morning Haiden and Piper woke up at their regular time. I was already showered and dressed. they had muffins on plates waiting for them at the table, and I was ready to sit with them (with a cup of Starbucks House Blend in hand!) and enjoy our breakfast.
I love to joke around with the kids, especially when they're a little sleepy and extra-giggly in the mornings. Even my husband was entertained as I made funny faces, sniffed the muffins and exaggerated everything while exclaiming how delicious the muffins were!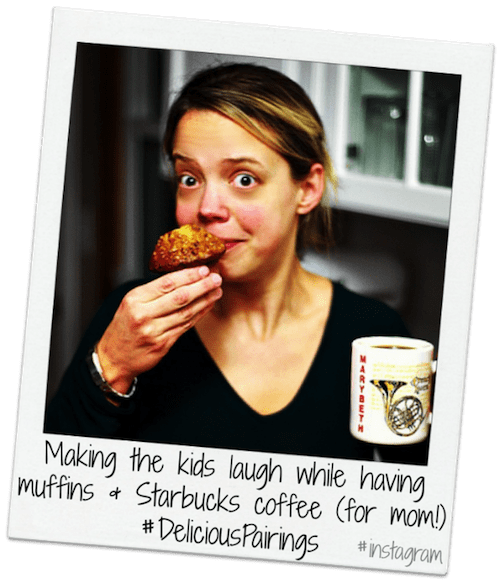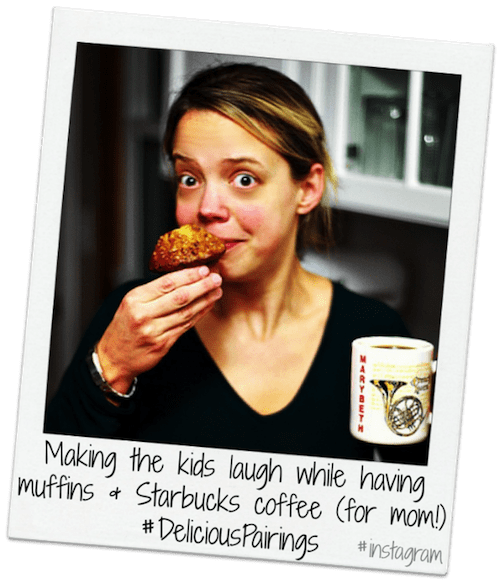 Having the #DeliciousPairings breakfast all ready to go made my extra-prepared morning go even smoother! Not only were the banana nut muffins already ready to eat, the kids thought they were a delicious treat and wolfed down their muffins with none of the usual prodding or rushing from me.
Doing those few steps to get everything ready the night before and having a morning meal that was already prepared made an incredible different in our morning. It didn't feel rushed and we actually got to preschool early!
It's hard to get motivated to do all those things the night before, but the payoff was so big that I'm going to try to make a habit of getting clothes ready the night before! I'm excited because it will help me carve out a little extra family time in the mornings.
I am a member of the Collective Bias® Social Fabric® Community. This shop has been compensated as part of a social shopper insights study for Collective Bias™.