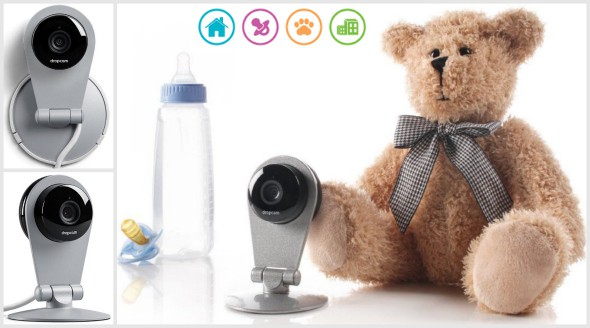 My babies weren't born that long ago, but I still can't believe how much has changed in the way of baby monitors since that time. If you know someone looking for a baby monitor (or a basic home security camera), Dropcam should be the first brand you look at!
Named one of the best new security gadgets by USA Today, Dropcam is a compact, easy-to-install wireless video monitoring device. Once it's set up (it literally takes about 60 seconds), no matter where you are, you can open your computer or an app on your iOS or Android device to to see and hear everything the camera picks up in a live feed.
While it has  720p HD video and the requisite night-vision functionality of a video baby monitor, Dropcam has several fantastic features that really take it to the next level of baby monitors:
Two-Way Talk
Sometimes, all baby needs is the sound of her parent's voice for comfort. With one tap on your phone, tablet or a click on your computer, you can activate the Dropcam's speaker and speak to baby!

Another huge perk of two-way talk is that you can communicate with anyone at the camera end of Dropcam. When you're at the receiving end via the Dropcam app or a web browser, you can flip on the Two-Way talk and say "hello" or check in with family members, caregivers, or just let Fido know you're watching him.
Scheduling and Location Awareness
You can automatically schedule your camera to turn on and off at specific times of the day or specific days of the week. It can also turn on and off based on where you are!
Motion and Audio Detection with email and iPhone Alerts
Dropcam actively watches and listens to its subjects. If a Dropcam is used as a baby monitor and baby laughs,cries or rolls around, the device will immediately alert you with motion and audio detection. 

Optional Cloud Recording
Hate missing those unexpected but special moments? With Dropcam's Cloud Recording, you can pay a monthly fee to store footage securely in the cloud so you can access it anytime, anywhere.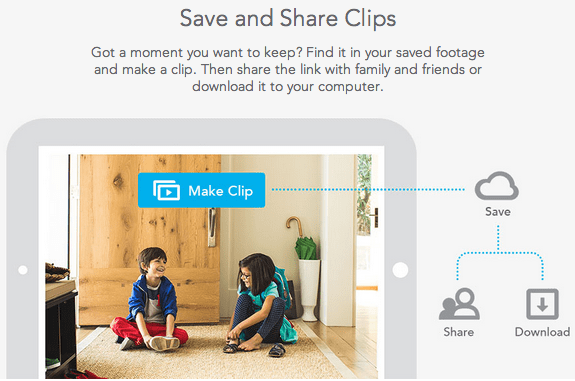 If something happens and you want to capture the moment forever, find it in your saved footage and isolate only what you want  to keep. Then share the link with family or friends, or download it directly to your computer.
Activity Recognition
While this feature is still in beta, I think it's too amazing not to share.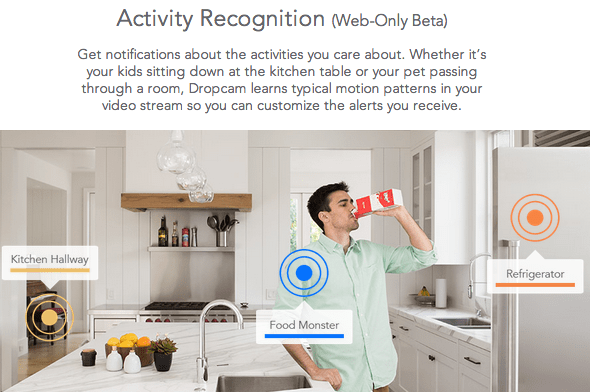 Dropcam actually learns typical motion patterns in your video stream. If you want to know when your kids sit down at the table or when your pet enters a room, Dropcam will "learn" the typical movement and you can customize special alerts so you know when it happens. 

No Interference with Bank-Level Security
Dropcam is a baby monitor that passes video via your home's wifi signal. First, only you can see your video. It's protected with AES 256-bit encryption, which is the same security banks use to protect your information.
If you choose to share the video feed with others, the Dropcam sharing function makes it easy for relatives to say hello and see baby in action. When you want privacy, a single click turns the sharing function off.
The wifi-based signal also means your neighbor's baby monitor or phone can't pick up the Dropcam feed, and all those past interferences (microwaves, cell phones, etc.) won't affect Dropcam's performance.
Dropcam Wireless Video Monitoring Cameras can be purchased at Dropcam.com. There are two Dropcam models:
Dropcam: $149 with FREE 2-day shipping
Dropcam Pro: $199 with FREE 2-day shipping
Both Dropcam models offer a FREE 30-Day Money-Back Guarantee and both have a 1-year parts warranty.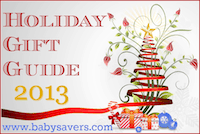 The 2013 BabySavers.com Holiday Gift Guide may contain advertising or promotional information provided by the manufacturer or PR representative.
The gift guide is intended as a shopping guide for the holiday season, and this post should not be considered a product review or endorsement unless otherwise stated. As always, feel free to contact me if you have any questions.