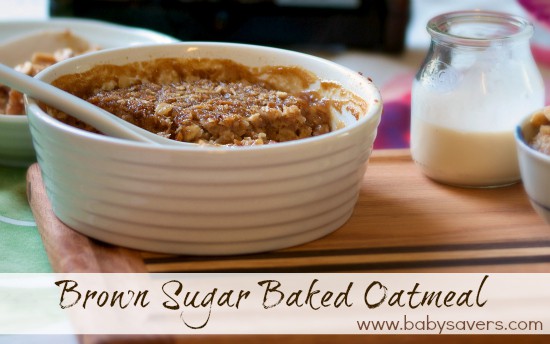 Baked oatmeal is one of our family's favorite recipes. It's a hearty breakfast, and it's almost like a oatmeal cookie cake if you'd rather serve it as a snack!
If you like this recipe please pin it on Pinterest!
Brown Sugar Baked Oatmeal
Ingredients
1 1/2 cups oatmeal
1/3 cup brown sugar
1/2 cup milk
1/4 cup softened butter
1 egg
1 teaspoon baking powder
3/4 teaspoon salt
2 teaspoons vanilla extract
Instructions
Preheat oven to 350 degrees.
Grease a 9″ round casserole dish or a 9×9 baking pan.
Combine all ingredients in a medium bowl. Mix with a wooden spoon until fully combined, but don't over-mix it. (There will be a few lumps).
Scoop the mix into your prepared dish or pan.
Bake for 25 minutes at 350 until the edges are golden and a little crispy.
Serve warm for breakfast or cool for a snack.