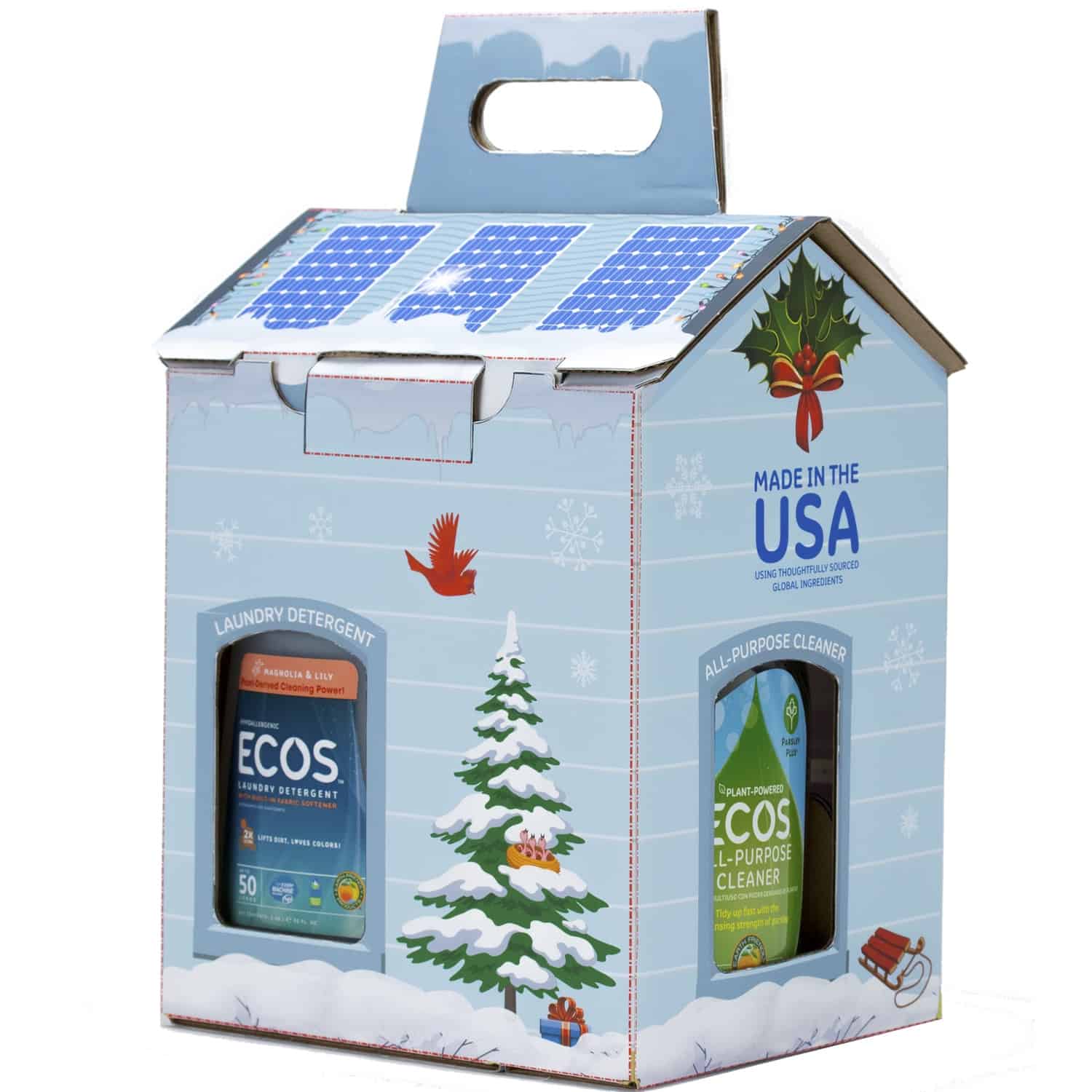 The Ecos Holiday Gift Set is a great holiday gift idea for college students, homeowners, party-throwers, or anyone who's looking to live a healthier, more environmentally-friendly lifestyle!
Now you can give the gift that will help your friends and family create a healthier, safer home this season with the ECOS™ Holiday Gift Set.

The festive holiday home shows a safer, plant-powered cleaner at every turn:

ECOS Laundry Detergent for those colorful holiday sweaters.

ECOS Dishmate™ Dish Soap to get cookie-baking sheets sparkling clean again.

ECOS Parsley Plus® All-Purpose Cleaner to give every room a little garden-fresh warmth during the winter.

ECOS Hand Soap to keep hands clean after all that scrumptious cooking.
Shop for the ECOS Holiday Gift Set now!