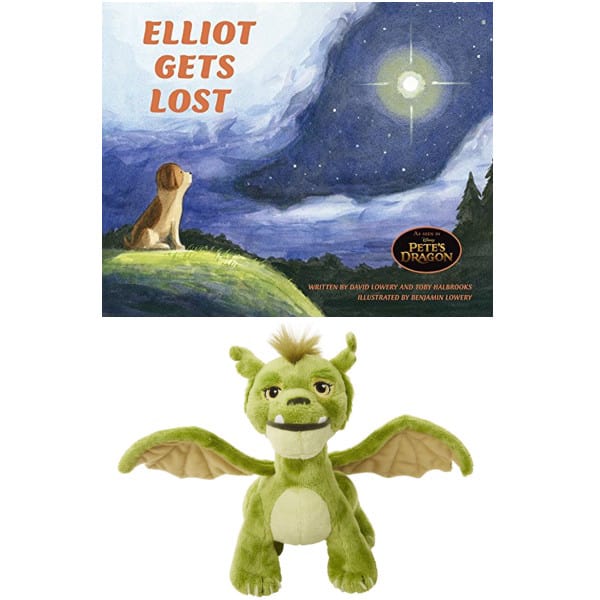 Elliot Gets Lost by David Lowery and Toby Habrooks is a wonderful book that will make a lovely holiday gift!
Featured in Disney's Pete's Dragon, Elliot Gets Lost is the perfect way to introduce your kids to the movie.
Elliot the puppy is lost in the forest, and needs to find a new home. Will it be with a family of sheep, or a questioning owl, or maybe some playful fox cubs? Or will his search lead him somewhere else?

From the screen to the page, Elliot Gets Lost will bring the fun and heartwarming story of a lost puppy to readers of all ages.

Seen in the 2016 movie "Pete's Dragon" as one of Pete's prized possessions, the picture book was brought to the page by the film's creative team, and features never-before-seen illustrations. Fans of the movie and picture books alike will love this story of a young puppy's journey.
Disney's Lovable Elliot Plush lets you bring home the magical adventures of Pete's Dragon. A 10-inch Elliot plush is the perfect dragon to be a kid's best friend.
Shop for Elliot Gets Lost and the Lovable Elliot Plush from Disney's Pete's Dragon now!