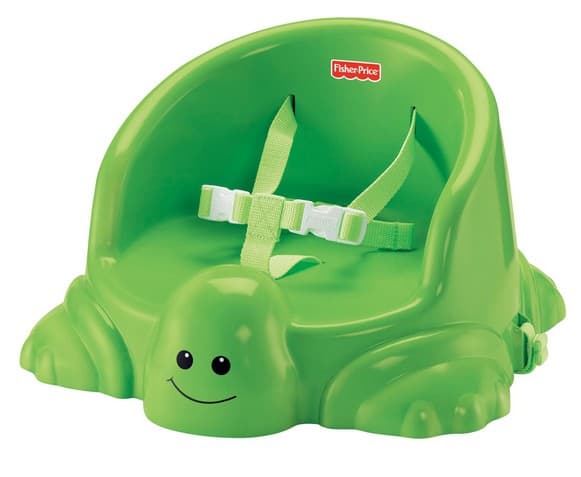 The Fisher-Price Table Time Turtle Booster is currently on clearance at Kmart.com for just $12.99! That is 25% off the regular price of $16.99.
Product Details:
This new Fisher Price booster provides a fun turtle character who makes toddlers want to sit at the table with the family, but also raises them up like they need
The contoured seat is both comfortable and easy to clean with smooth surfaces
features a 3 pt. restraint to keep your toddler secure, plus restraints and non-skid feet to keep it securely on your dining chairs
It's a great value for mom so she gets the quality of Fisher-Price at a price she can afford
Shipping is FREE if you pick up in store, or if you have SYRMax you can ship to home for FREE!