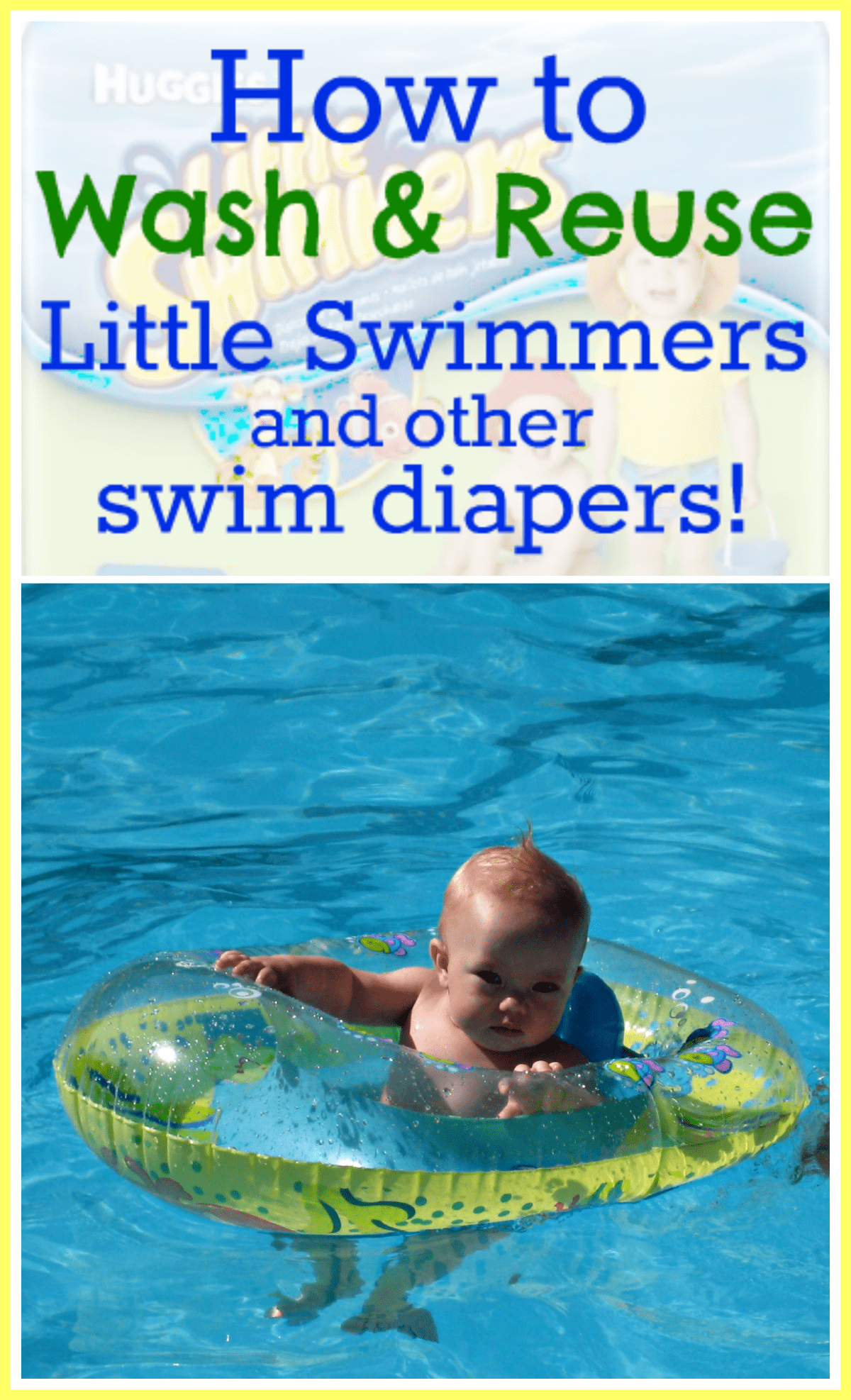 While brainstorming creative ways to save money on baby stuff, a friend recently blew my mind when she said that Little Swimmers and other disposable swim diapers can be washed and reused!
While I'm kicking myself for not knowing about this two years ago when we started taking Haiden in the pool, I'm SO happy I learned this before summer starts here in Minnesota!
How to Wash Swim Diapers:
Washing a swim diaper is super-easy. Here's what you need to know:
Only wash wet swim diapers. If your little one pooped in it, it's best to throw it away.
When you're ready to wash, just toss the diaper in the washing machine along with the rest of your laundry load.
Let the swim diaper air dry. If you put it in your dryer, it will get hard and crunchy from the heat.
Reuse your swim diapers until they start falling apart!
I've learned that most swim diapers last for around three washes, but they can last longer!
Did you know that you can also buy 100% reusable cloth swim diapers? Here's a post I wrote a while ago on how to save money on swim diapers by using reusables!