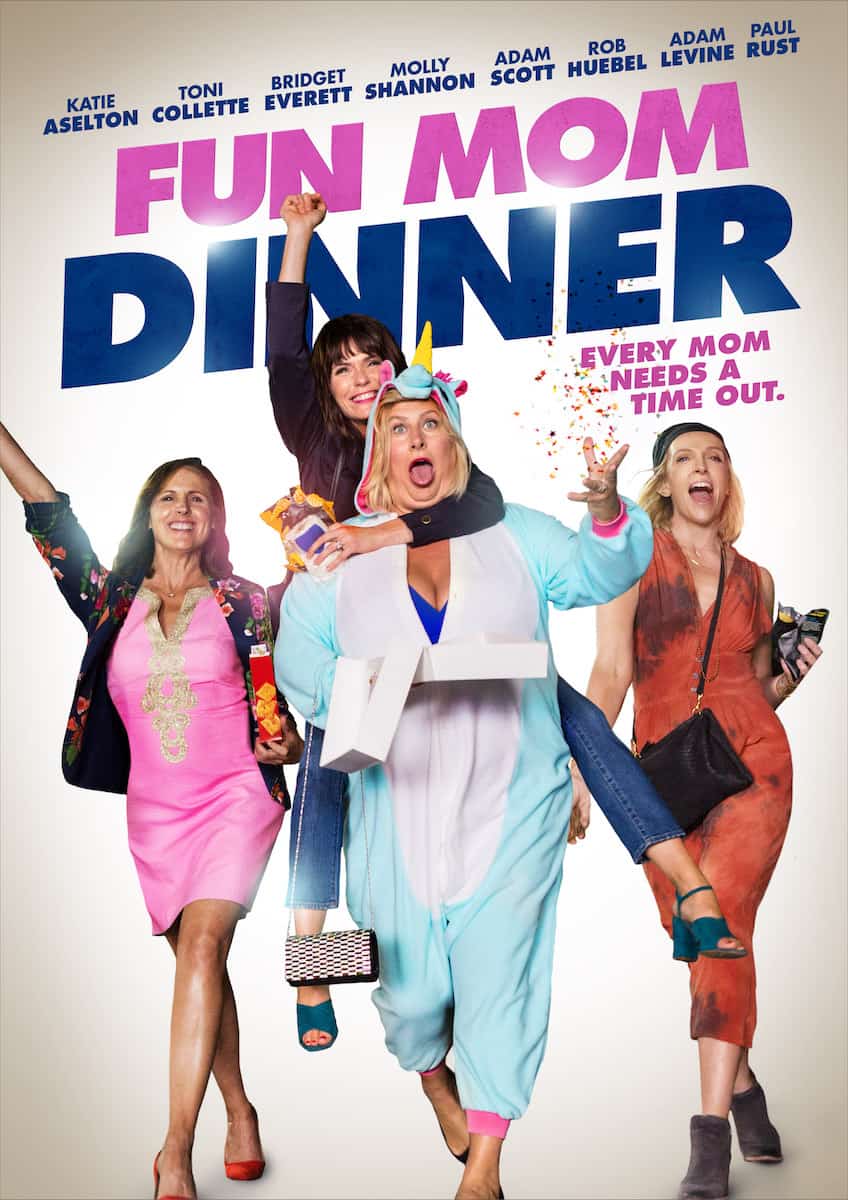 Last weekend I was in New York for a conference and I was surprised with an invitation to attend the Fun Mom Dinner press junket.
An opportunity to interview Molly Shannon, Toni Collette, Katie Aselton and Bridget Everett? I wasn't about to turn that down!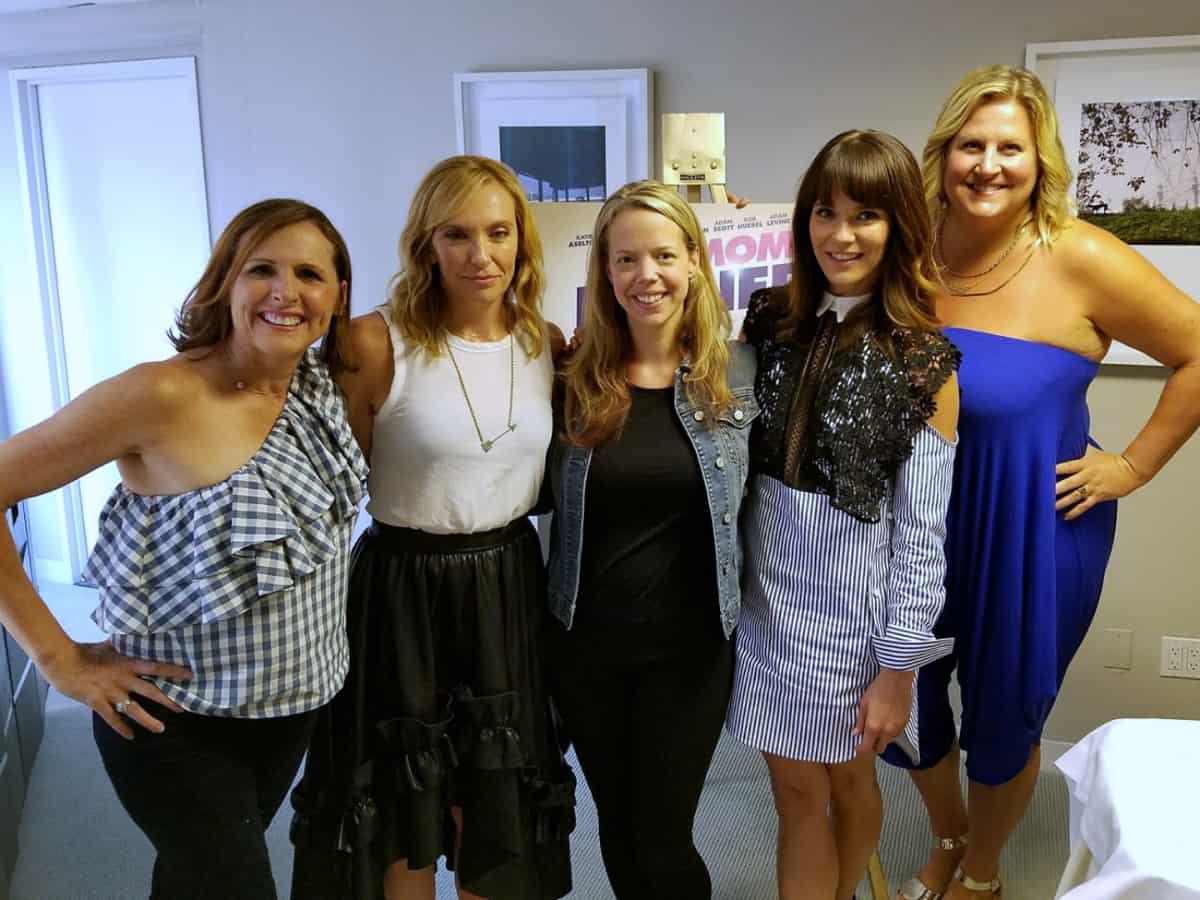 I barely had time to screen the movie before heading to a lovely Manhattan hotel to start the interview, but let me tell you, it's hilarious.
I wasn't familiar with Bridget Everett before watching Fun Mom Dinner, but it's fair to say I'm now a big fan! Throw in the brilliant Toni Collette, always-funny Molly Shannon and Katie Aselton and the movie is a fun escape any mom like me!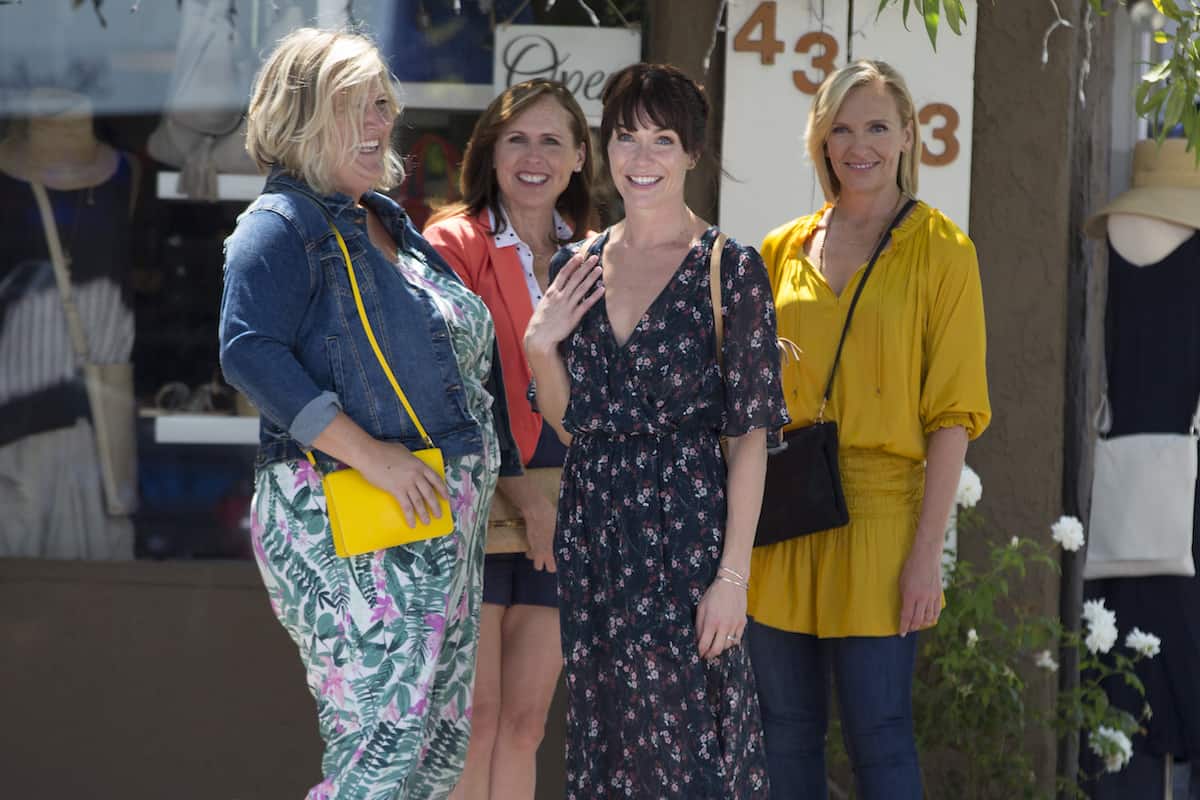 About Fun Mom Dinner:
Four moms, whose only common ground is their kids' preschool class, decide to get together for a harmless "fun mom dinner."

The night begins as a disaster, but the combination of alcohol, karaoke, and a cute bartender, leads to an unforgettable night where these seemingly different women realize they have more in common than motherhood and men.
I had a big smile on my face when Toni Collette, Molly Shannon, Katie Aselton and Bridget Everett walked into the room, and they all seemed just as happy to be at the junket!
If this interview had a theme it definitely would have been parenting. We talked so much about being a mom, which was fun because it's absolutely something I can relate to!
One blogger brought up a great point about moms losing a part of their previous lives once they have kids.
Question: Is there anything that you miss [now that you're a parent]? Is there anything you wish you could get back?
Toni Collette: Sleeping in.
Katie Aselton: I walked all over the city yesterday when I flew in. I ate when I was hungry and I went to bed when I wanted to go to bed. Usually I have the kids with me…so having a day to yourself was really special. Like a full day.
Molly Shannon: My husband and I went away for the weekend to Palm Springs. We ordered breakfast and chilaquiles. We were just sitting in bed talking, uninterrupted and we were like, "Oh my god, we haven't done this for so long!"
Toni Collette: I'm just a big fan of sleep. If you're exhausted, you can't function.
Katie Aselton: And you're not a great mom when you're exhausted. I would say I think it's less of losing it and more like you just put that self on a shelf for a while.
The theme of taking a break and self-care for moms really resonated with the mom bloggers interviewing the stars of Fun Mom Dinner. This led to a great question:
Question: What do you do to take a break from life?
Toni Collette: I love massages.
Molly Shannon: I like massages and I like to go swimming. I swim in pools; 30 minutes or an hour if I have enough time. It's really good exercise. 
Katie Aselton: I love hitting a pilates class. I like 45 minutes of bizarre body pain with good music. I like a massage. I like a manicure. I like a pedicure. I'm big on cutting some time out of the day for you.
Bridget Everett: It's similar to pilates. I get a pineapple and I cut it up into tiny little pieces and I put them in a bottle of Tito's. Then I freeze it. At 5:00 I shake it up, I put it on some ice and I drink my pini-tini. That's it. Just pineapple, ice and vodka. It couldn't be easier.
I'm so excited about the pini-tini, I'll be sharing a picture and recipe post for it in just a few days!
Fun Mom Dinner is in select theaters and is available to stream now. Pre-order it on Blu-ray and DVD  for the September 12th release date.
Watch the trailer for Fun Mom Dinner below, and stream the movie today!