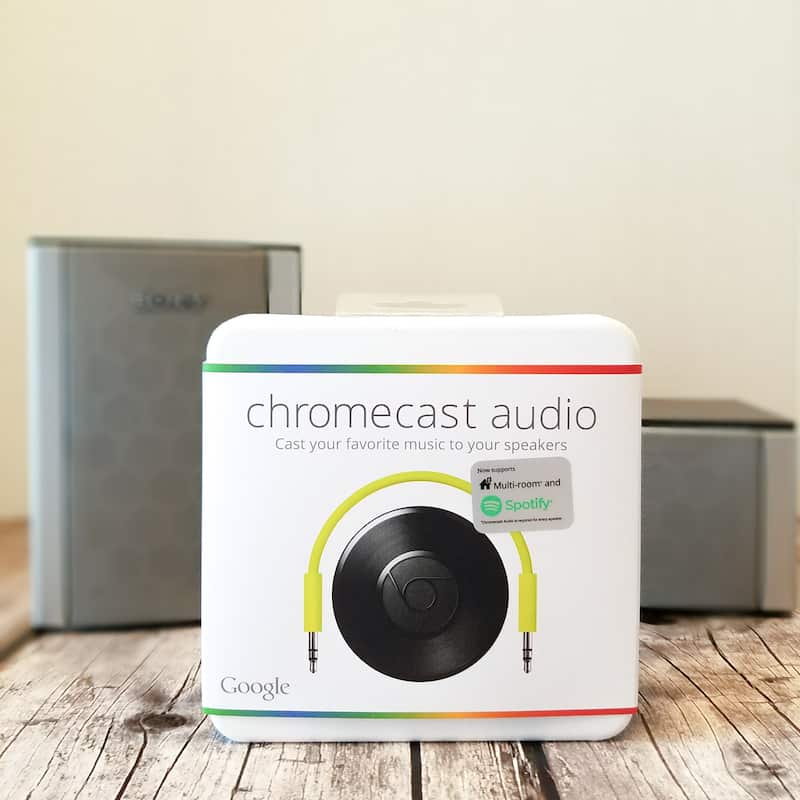 The reviewer has been compensated in the form of a Best Buy Gift Card and/or received the product/service at a reduced price or for free.
I love listening to music. Spotify is definitely the top-used app on my computer, and I constantly have music on in the background if I'm cooking, cleaning or getting things done around the house.
One thing I don't love is the quality of the speakers on my laptop. I have a pretty sweet bluetooth speaker, but I have to move it with me when I want to move between rooms. It also has to stay close to my computer or phone.
I know…just writing those last statement made me realize moving a speaker from one room to another is such a first world problem. But the great thing about it is that there's such an easy solution!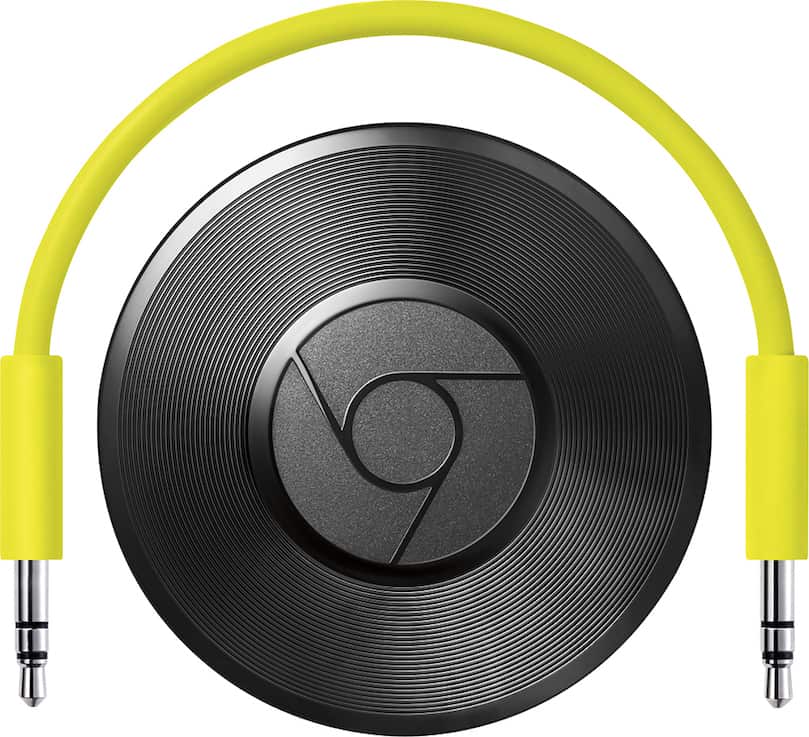 The new Google Chromecast Audio is a new little device that enables you to play music through your speakers — even old speakers — wirelessly from your laptop or mobile device!
Chromecast Audio uses Wifi instead of Bluetooth, so it allows me to stream crystal clear sound throughout my house!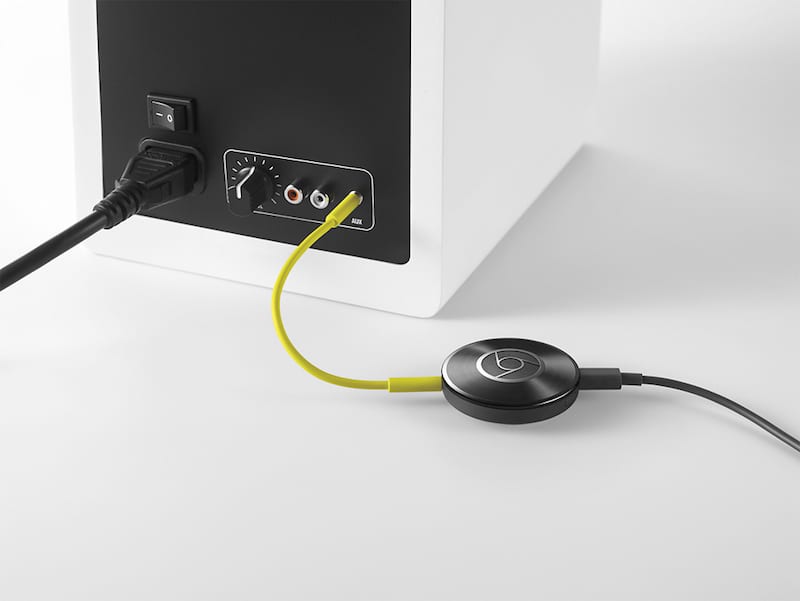 Do you have older speakers in your home? Speakers with a bunch of inputs that you no longer need for most home audio systems? Those speakers were collecting dust in my basement until the Chromecast Audio gave them new life!
The Chromecast Audio uses a simple audio input to connect to your speaker. Once it's hooked up, you can connect other Chromecast Audio devices to other speakers and group them together to synchronize music throughout your home. That means everyone is your house can listen to the same podcast or playlist at the same time!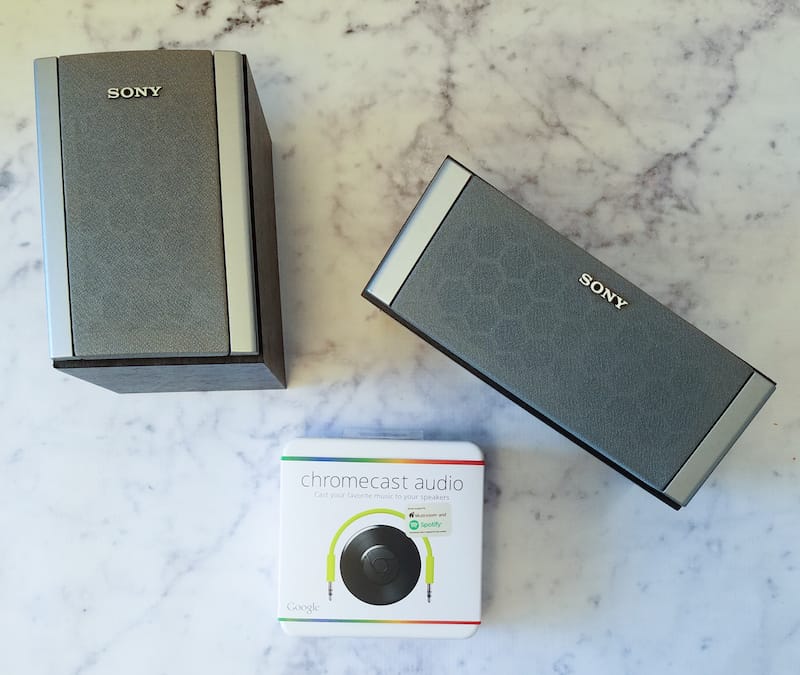 I love steaming music on Spotify, and my new Chromecast Audio devices allows me to access all the playlists I already have set up.
I can also listen to millions of other songs, radio stations and podcasts via the most popular listening apps, like Pandora, YouTube Music and Google Play. I love that I don't have to find a new source for my favorite songs!
Finally, the quality of music played with the Chromecast Audio is top-notch. Wifi generally offers a higher sound quality than Bluetooth. I also think it's a bit easier to connect to wifi than bluetooth.
I love that it's getting easier and easier to incorporate technology into our everyday activities, and the Chromecast Audio is a great way to do it!