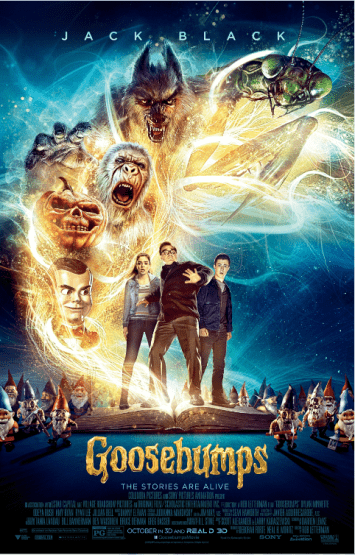 Minnesota readers and movie fans, check it out!
The new Goosebumps movie hits theaters on October 16th, and there's going to be a big event at the Mall of America to celebrate!
Jack Black, Dylan Minnette, Odeya Rush and Ryan Lee will all be at the Mall of America for an autograph signing event and Q&A on September 29th at 3:00pm!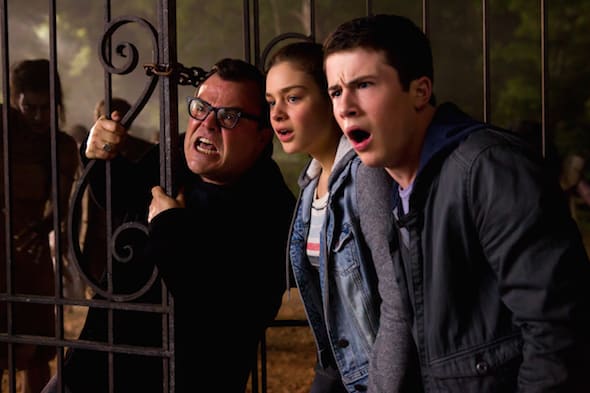 The event is free and open to the public. It will also feature Goosebumps themed activities and entertainment all starting at 3:00pm.
All the information about this movie event can be found at https://www.mallofamerica.com/events.
About Goosebumps: 

Scholastic has over 400 million Goosebumps books worldwide in 32 languages in print since the series introduction in 1992, earning critical acclaim and dominating global best seller lists.

R.L. Stine has been recognized as one of the bestselling children's authors in history. 

Now, the literary phenomenon is coming to the big screen.  

In Goosebumps, teenager Zach Cooper (Dylan Minnette), upset about moving from a big city to a small town, finds a silver lining when he meets the beautiful girl, Hannah (Odeya Rush), living right next door, and makes a quick friend in Champ (Ryan Lee). 

But every silver lining has a cloud, and Zach's comes when he learns that Hannah's mysterious dad is in fact R.L. Stine (Jack Black), the author of the bestselling Goosebumps series. 

As Zach starts learning about the strange family next door, he soon discovers that Stine holds a dangerous secret: the creatures that his stories made famous are real, and Stine protects his readers by keeping them locked up in their books. 

When Stine's creations are unintentionally released from their manuscripts, Zach's life takes a turn for the weird. 

In a crazy night of adventure, it's up to Zach, Hannah, Champ, and Stine to team up and get all of these figments of Stine's imagination – including Slappy the Dummy, the girl with the haunted mask, the gnomes and many more – back in the books where they belong to save the town.
Goosebumps opens in theaters on October 16th. Get your tickets now!