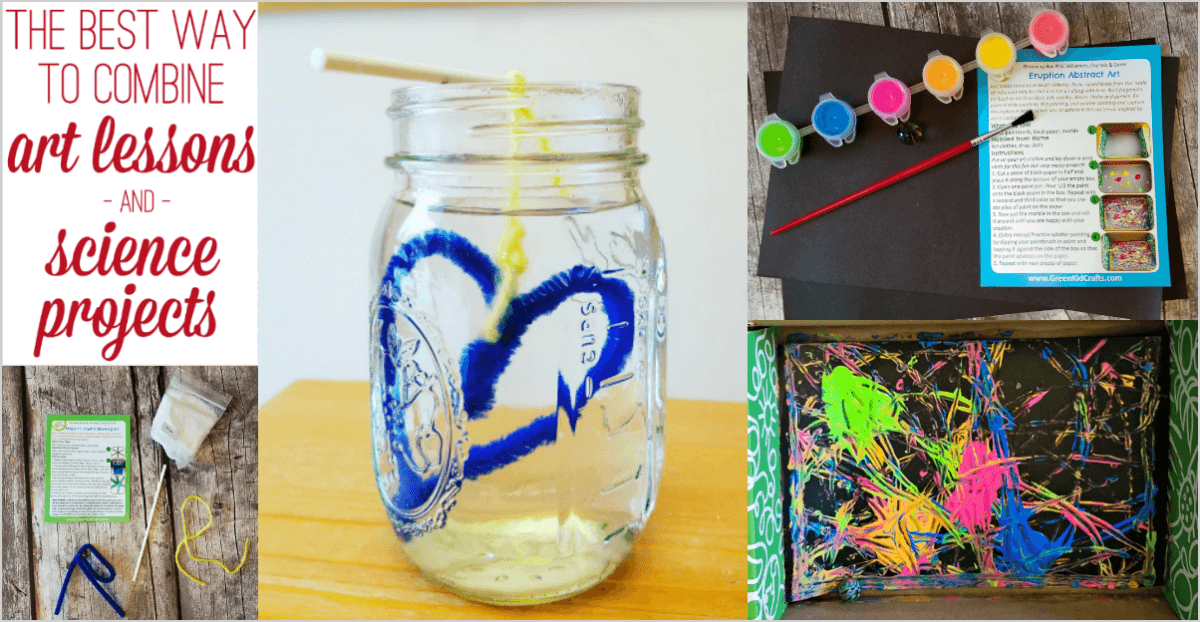 A few weeks ago I heard about Green Kid Crafts for the first time. It sounded pretty fantastic, but I really wanted to see one of their boxes for myself before I wrote anything else about the brand.
I was interested from the moment I read about the goals of the company!
Like so many of the best children's products, Green Kid Crafts is a mother's invention, created by a working mom and environmental scientist. Her personal experiences taught her how important it is for children to exercise creativity, develop a love of discovery, and learn about the world around them.
Green Kid Crafts' STEAM (science, technology, engineering, arts, and math) creativity boxes create those opportunities, and certainly spark the imagination! Their products deliver discovery, learning and fun to children ages 3-10.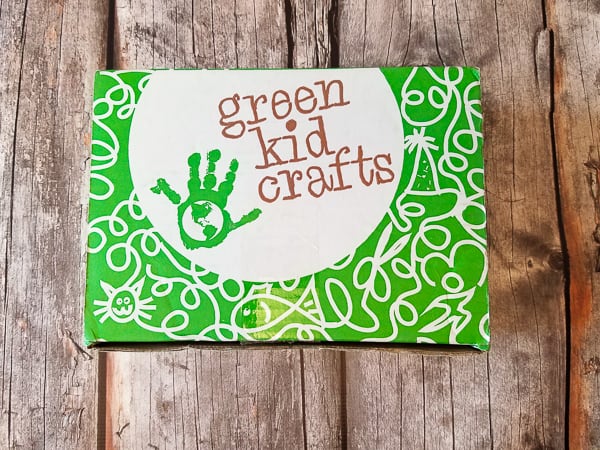 I was so excited when I received our box of science projects and crafts, and I really wanted to document everything that was inside and share it in real time. So I created a Green Kid Crafts review and unboxing video.
I also took plenty of pictures, so if you're not into videos, scroll down to see my Green Kid Crafts review!
Green Kid Crafts Review and Unboxing Video:
Green Kid Crafts Review
The box I received from GreenKidCrafts.com was a standard one that's identical to the boxes anyone would receive.
I have to say, I was thrilled, and I mean thrilled with the contents!
Our box is Discovery Box #43: Volcanoes, Crystals and Gems. I knew from the moment I opened it that my own kids would be in love with everything shown in the pictures. What child doesn't love rocks?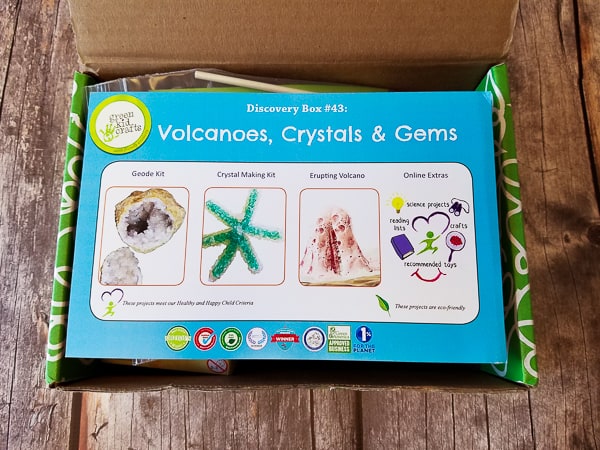 The Green Kid Crafts box got better and better as I looked through it.
The card on the very top said the box contained a geode kit, a crystal-making kit and supplies for an erupting volcano. I found each of the kits packaged in zip-top bags: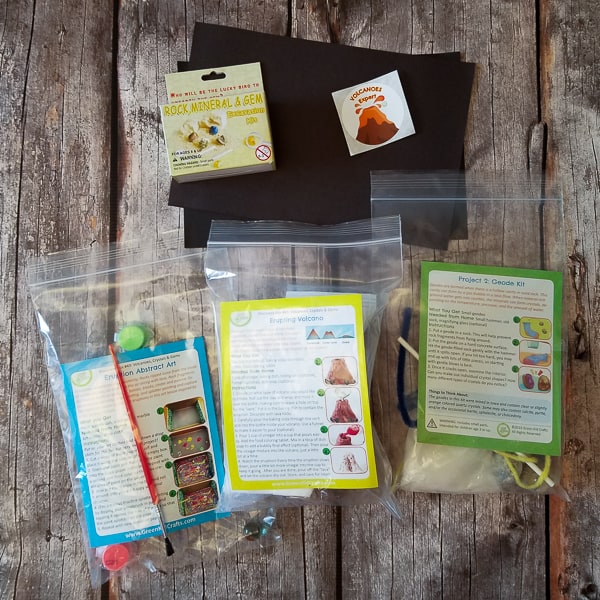 But there was actually more in the box than what was presented when the box was opened! To make it even more exciting, the surprise additions to the box were absolutely fantastic.
We received a Rock, Crystal and Gem Excavation Kit: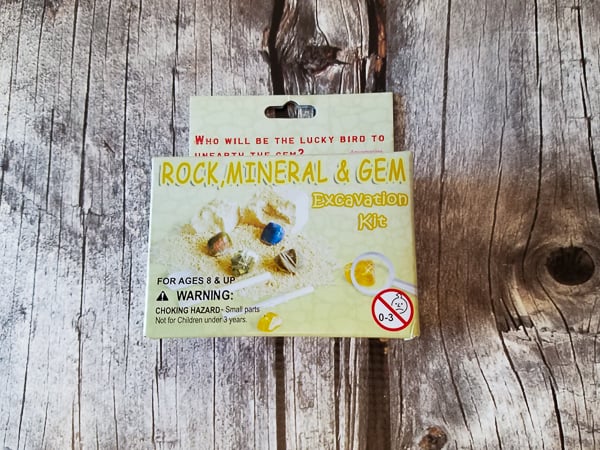 Along with these art supplies and a card with instructions for how to make eruption volcano art.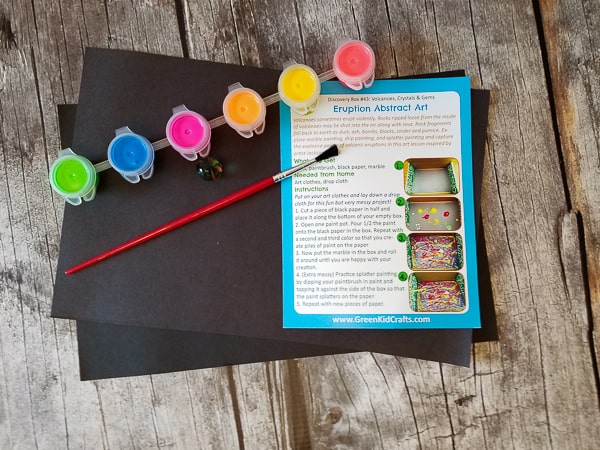 The flip side of the card contains information on Jackson Pollock and how his style of splatter painting relate to the art described in the included project.
The box that's already full of science projects relating to geology includes a creative project to tie it together and information about an artist and his technique.
It's like Green Kid Crafts figured out everything moms want our children to do to become smarter while staying busy and packed it all into one compact box!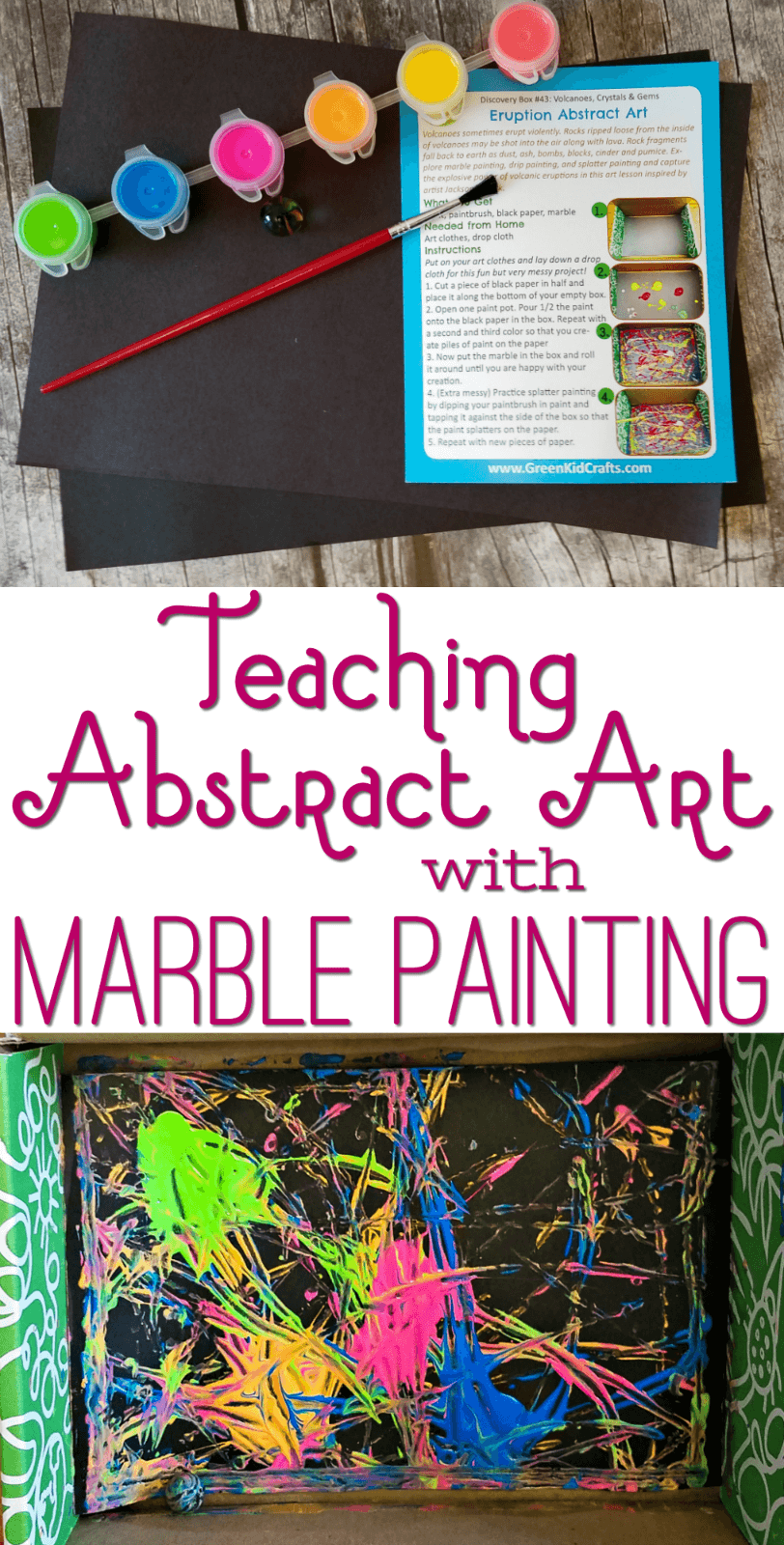 Piper immediately started making crystals. It wasn't long before she had a crystal ornament growing in a jar.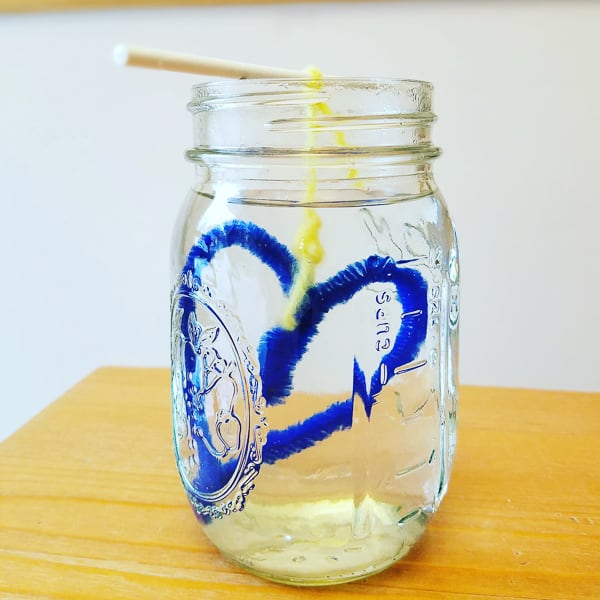 I forgot to take a picture of the finished crystals but the project turned out beautifully. We've done way too many science projects where nothing worked right, so I love that we followed the instructions and the stated outcome actually happened!
Then she got to work on the crafty part of the Green Kid Crafts box. At seven years old, she was capable of following the instructions and creating her own art project.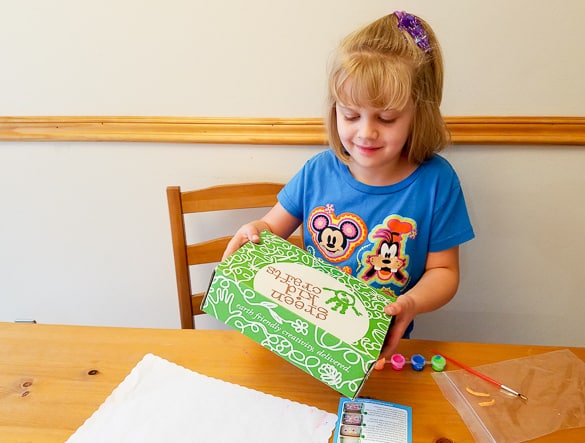 While some of the individual kits require help from an adult, I love that others allow the kids to be independent and make something entirely on their own.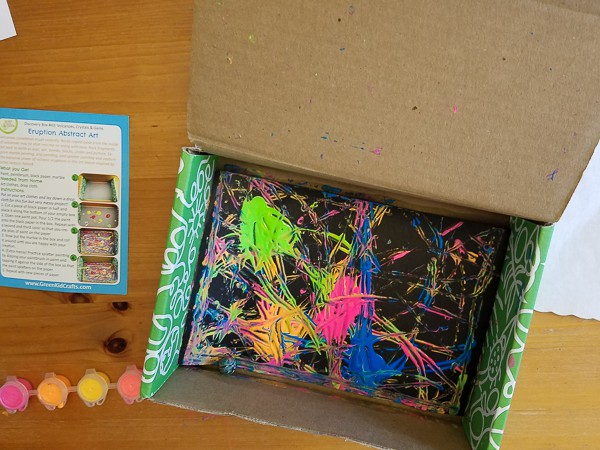 I think her finished painting is pretty amazing!
How to buy one Green Kid Crafts Box
Green Kid Crafts boxes are priced at $19.95 with discounts if you prepay for 3 or more months at a time. I do think $19.95 for everything included in the box is well worth it. If you're not sure about it for $19.95, keep reading.
Green Kid Crafts frequently, and I mean very frequently, offers promo codes to save a lot on their boxes. Right now there's GreenKidCrafts.com promo code, STEAM16 that will take 40% off the price of a box. That makes it just $11.95!
Don't let the word subscription scare you when you look at the order page. You'll need to order the Monthly Subscription to use most of the GreenKidCrafts.com promo codes.
Here's what you need to remember if you're thinking you just want one Discovery Box: Note your order date and pay attention to the shipping date. Then check out the GreenKidCrafts.com FAQ for how to cancel if you don't want to receive additional boxes after your first one.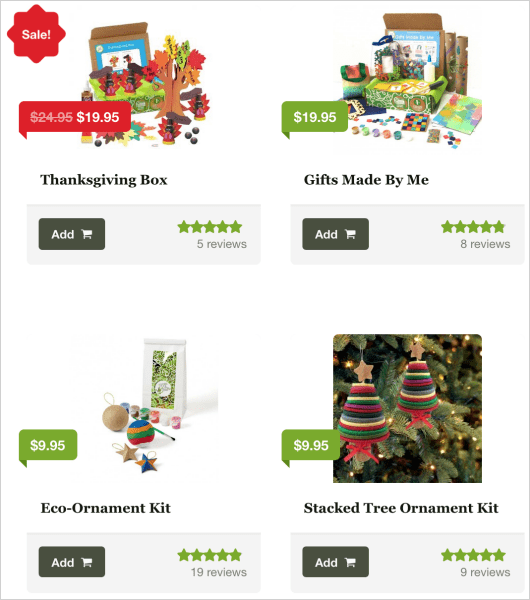 If you're entirely averse to any sort of ordering and canceling process you can easily buy one of many single kits or discovery boxes. These start at just $9.95 and they look pretty fantastic.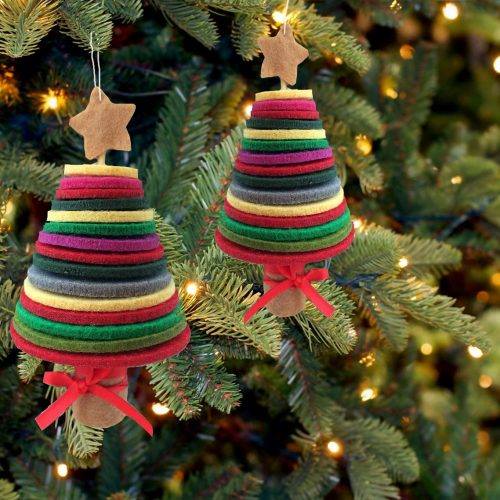 I love this Stacked Ornament Kit for $9.95 and you can get boxes with just as many projects as I received from $19.95.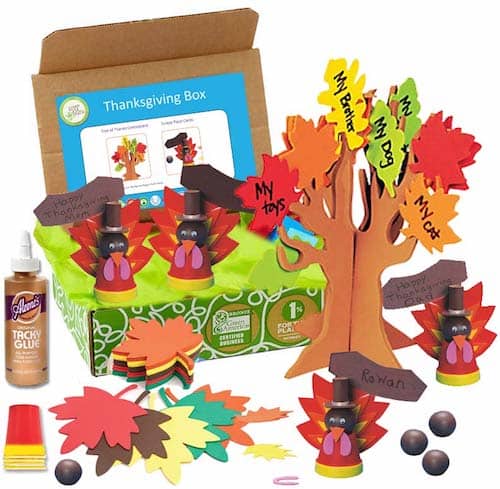 They even offer boxes with holiday themes, like this Thanksgiving Box that's on sale for $19.95 right now.
Now that I've seen what's in a Green Kid Crafts box, I know I can stand behind this company. I'll definitely be sharing all available coupons to make sure you can get your creativity boxes for the lowest price possible!
I think a box from Green Kid Crafts would make an excellent gift for the holidays or a birthday. What do you think?
Order your box from Green Kid Crafts today!
Share this post by pinning this image on Pinterest! Just hover your mouse over the image below and click the red Save button.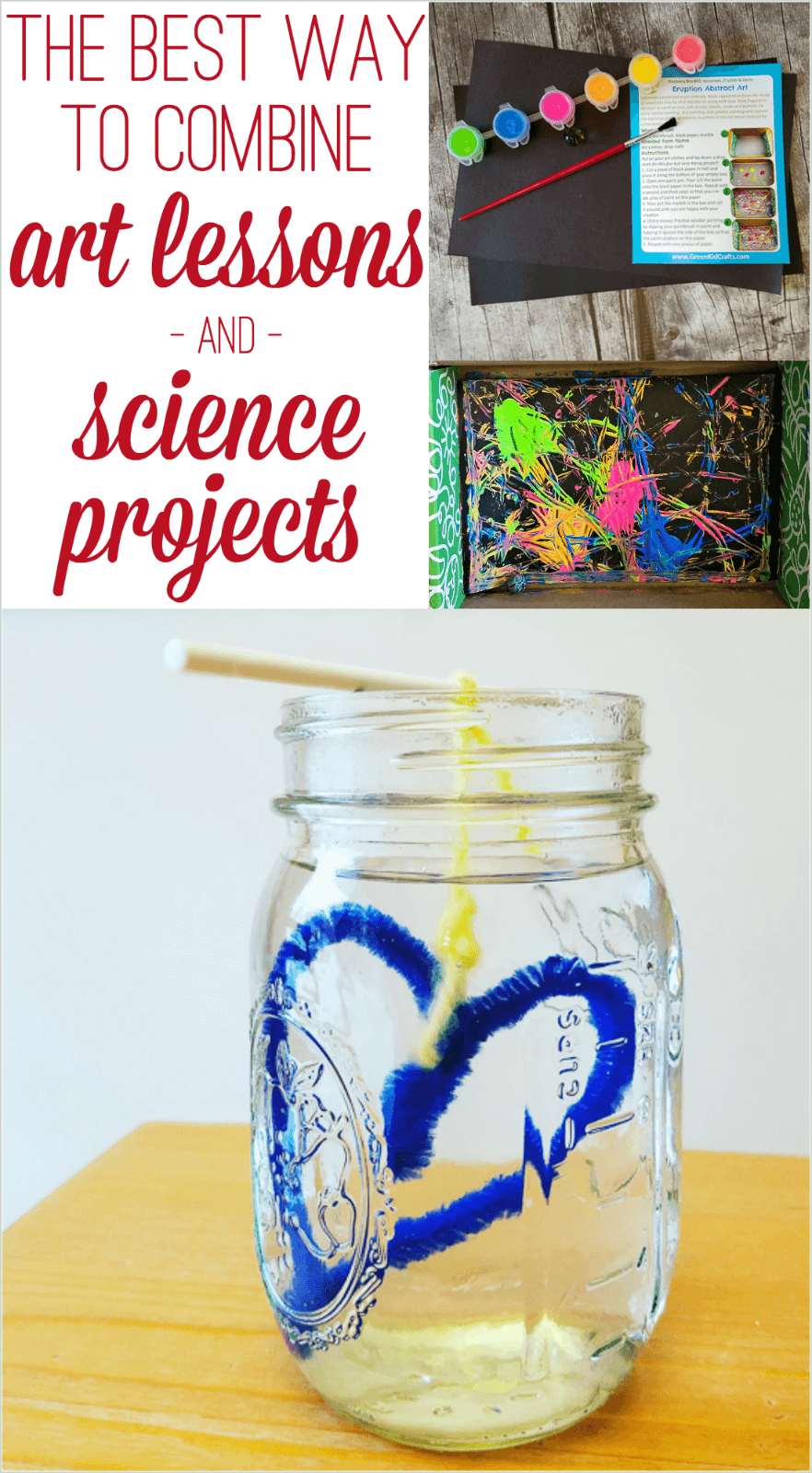 Disclosure: GreenKidCrafts.com sent me this box to faciliate the Green Kid Crafts review. All opinions and fangirling are 100% my own.