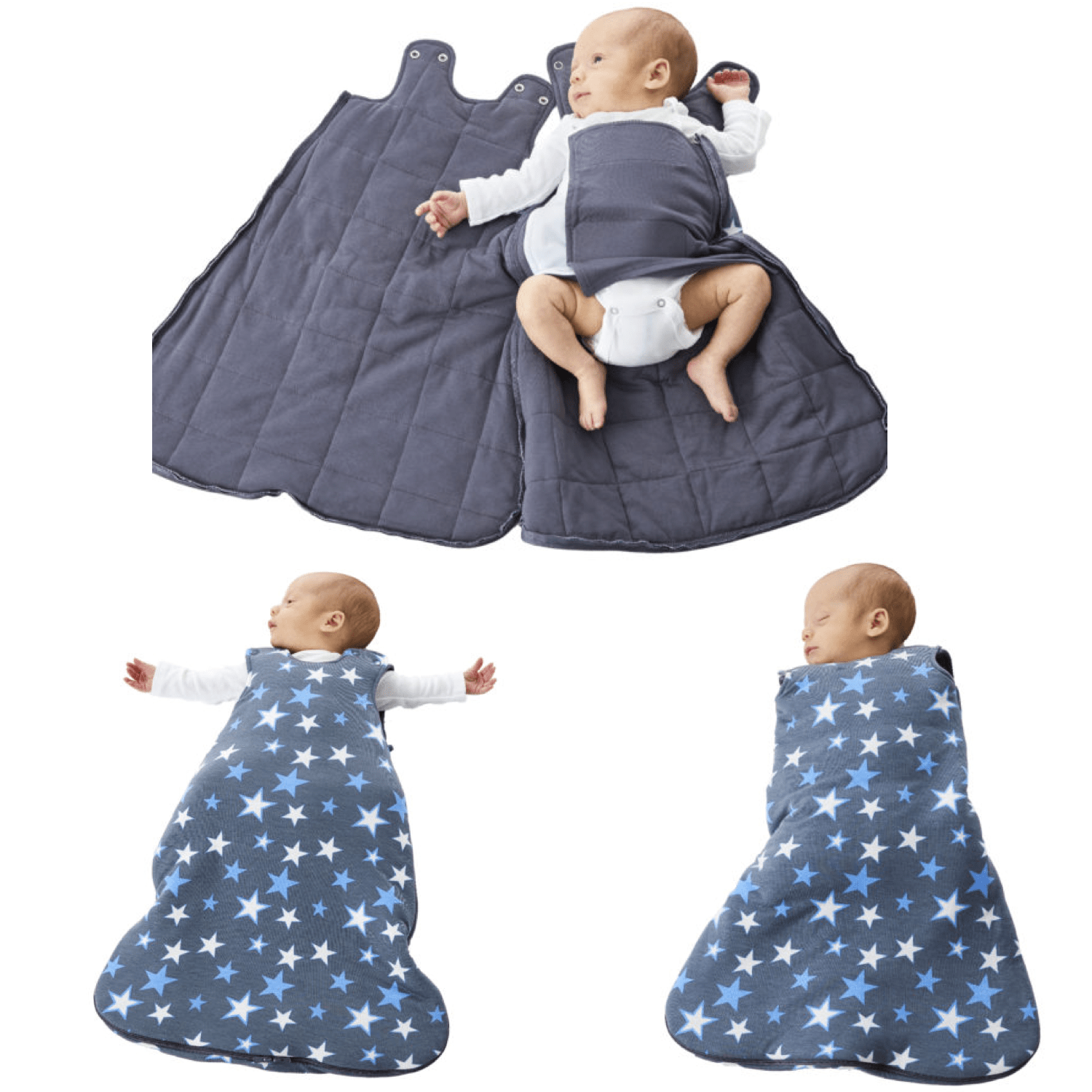 The Gunapod Swaddle Sack 5-Way Swaddle is a fantastic gift for a baby or for new parents!
Thanks to Gunamuna's 5-Way Gunapod Swaddle Sack, babies everywhere can sleep sounder and longer.

A traditional swaddle inside of a sleep sack/wearable blanket, you simply place baby inside the open sack, wrap the swaddle and Velcro closed, then zip baby into the sack.

Since no two babies sleep the same way, the 5-Way Gunapod Swaddle Sack also allows parents to choose to swaddle their baby however they prefer.

Then, when it's time for a diaper change, simply unsnap the shoulders and unzip. Baby's top half remains swaddled and cozy while the bottom is free for a change. Change the diaper, zip, and snap, while baby remains swaddled and sleeping soundly.
Find the Gunapod Swaddle Sack at Buy Buy Baby here or order it from Amazon today!