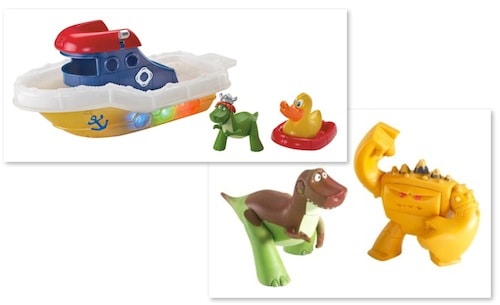 From the kiddie pool to bath time, everyone's favorite Toy Story friends are bringing colorful transformation to water play!
Based on the new Toy Story toon, Partysaurus Rex that debuted this fall, Mattel's Color Splash Buddies and Color Splash Boat bring the on-screen tale home, encouraging kids to jump in the water and create their own aquatic adventures!

With their special color-change transformation, these two-inch buddy figures are "outta the box"! Kids can create fantastic adventures as they use warm and icy water to alter the figures' appearances from classic to crazy decos — and then back again! Collect all the Color Splash Buddies two-packs (sold separately)!
Buy the Color Splash Buddies for $8.99 each from Mattel.com for $8.99. The Party-Saurus Boat playset can be purchased from Amazon for $19.99.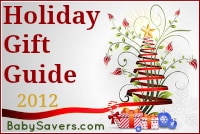 The 2012 BabySavers.com Holiday Gift Guide may contain advertising or promotional information provided by the manufacturer or PR representative.
The gift guide is intended as a shopping guide for the holiday season, and this post should not be considered a product review or endorsement unless otherwise stated. As always, feel free to contact me if you have any questions.–Marybeth