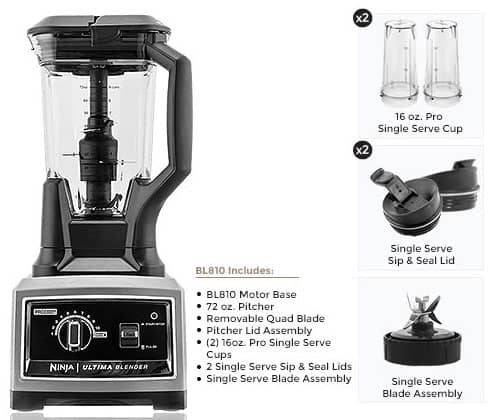 The Ninja Ultima Blender is Beyond a blender, beyond professional.
The new Ninja Ultima™ Blender allows consumers to live a healthy lifestyle through its versatile capabilities and groundbreaking, patent pending Dual-Stage Blending Technology, supported by 1500 watts and 2.5 peak horsepower!

This blender makes whole nutrient rich juicing possible through pulverizing whole fruits and vegetables and including all of its valuable nutrients.

This hands free blender delivers unmatched silky smooth, grit free consistency and innovative technology, allowing consumers to prepare immaculate recipes, from blending perfectly smooth soups and beverages, grinding meats, chopping herbs, emulsifying dips and mixing cake batters.
The Ninja Ultima Blender can be purchased at NinjaUltima.com for $259.99 with free shipping or buy the Ninja Ultima at Amazon.com for $259.99 with free shipping.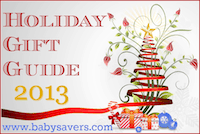 The 2013 BabySavers.com Holiday Gift Guide may contain advertising or promotional information provided by the manufacturer or PR representative.
The gift guide is intended as a shopping guide for the holiday season, and this post should not be considered a product review or endorsement unless otherwise stated. As always, feel free to contact me if you have any questions.