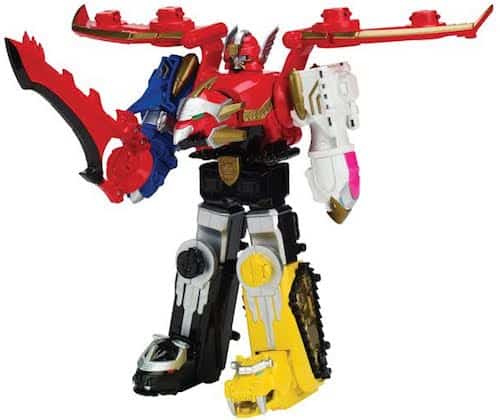 Check out the Power Rangers Megaforce BattleFire Megazord for a sweet holiday gift!
Intended for ages 4-12 years, battle evil wherever it may lurk with the ultra-powerful Power Rangers BattleFire Ultra Gosei Great Megazord!

Whenever the villains get too strong the Megaforce Power Rangers summon all of their Zords together to morph into this powerful weapon. With this amazing Megazord, your voice commands the action!

The Power Rangers BattleFire Megazord has incredible voice recognition technology. The BattleFire Ultra Gosei Great Megazord will fire off a different number of missiles depending on what phrase you use, or use the simple manual trigger to fire the missiles yourself.

Lights and sounds add to the excitement of this awesome Megazord!
The Power Rangers Battlefire Megazord is available at Toys R Us at ToysRUs.com. The regular retail price is $44.99.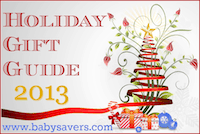 The 2013 BabySavers.com Holiday Gift Guide may contain advertising or promotional information provided by the manufacturer or PR representative.
The gift guide is intended as a shopping guide for the holiday season, and this post should not be considered a product review or endorsement unless otherwise stated. As always, feel free to contact me if you have any questions.