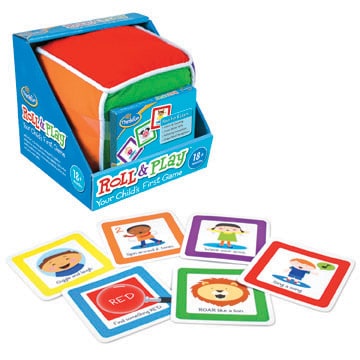 Looking for a first game for toddler? The Thinkfun Roll & Play game is the first game ever that's designed specifically for toddlers!
The first game for toddlers, boosting learning, creativity, confidence and active movement.

As you'll see in this adorable video by a Thinkfun fan, Roll & Play is as simple as rolling a plush cube, picking a matching card, and acting out activities in categories like Emotions or Animal Sounds.

Nominated for 2013 Toy of the Year, Roll & Play won a Platinum Award from the Oppenheim Toy Portfolio and many other honors.  Ages 18-36 months, $19.99.
Thinkfun's Roll & Play has an MSRP of $19.99. It can be purchased at Thinkfun.com or from Amazon.com.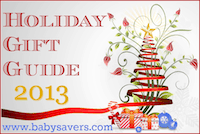 The 2013 BabySavers.com Holiday Gift Guide may contain advertising or promotional information provided by the manufacturer or PR representative.
The gift guide is intended as a shopping guide for the holiday season, and this post should not be considered a product review or endorsement unless otherwise stated. As always, feel free to contact me if you have any questions.